If you are considering moving your mobile home, it is not as simple as you might think. You cannot just attach your mobile home to the back of your truck and begin your move. You will need to obtain any necessary permits to move your mobile home, deal with mobile home removal and assembly, have insurance coverage, up-to-date inspections, and more. 
Having professional movers help to move your mobile home will make the difficult process of moving less stressful. They can help you understand your local moving laws and ensure your moving process runs as smoothly as possible.
How Much Does It Cost to Move a Mobile Home?
The cost of moving a single wide mobile home can vary between $5,000 and $8,000. The cost to move a mobile home that is double wide is anywhere from $10,000 to $13,000. There are a few different factors that can determine this cost. 
The Size of Your Mobile Home
Usually, older mobile homes weigh about 40 pounds per square foot, while newer mobile homes weigh about 50 pounds per square foot. If you have an 800 square foot mobile home, it can weigh up to 40,000 pounds. 
The heavier your mobile home is, the more moving equipment is required. This will make the cost go up to move it. Single wide mobile homes will cost less to move than double wide mobile homes. If your mobile home is too wide to be driven down the street safely, you might need a police escort or for the police to temporarily close the road.
Total Distance 
If you are wondering how much it costs to move a trailer, it typically costs between $5 and $10 per mile to move it. If you are not moving very far, the cost will not be as high as if you were moving far away. Tugging a mobile home behind a large truck will use up a lot of gas and your movers won't be able to move very fast because of the heavy load. 
Moving across the country will likely require your moving company to purchase new tires and new equipment to handle your mobile home throughout the long distance. For example, moving from California to Florida is a large move that will consume a lot of time. This type of move will require experienced movers, new tires, and it will use a lot of gas.
Inspection and Permits
If you are moving your mobile home to a new state or a new county, you may need to get a permit to do so. Your movers should be able to help with getting the permits you need before the move. You might even need to get a permit to set up your mobile home in a new city. As for inspections, some states require a mandatory inspection for older mobile homes when they are moving to a new state. Doing this ensures your mobile home is up to code and is safe before moving.
Materials for Moving a Mobile Home
You will need plenty of moving materials when you begin to move your mobile home. Tools, tow hitches, and tires are just some of the materials needed to move a mobile home. Your moving company can help you understand the cost of the moving materials you will need in your contract.
The Condition of Your Mobile Home
If you have an older mobile home or it needs to be repaired, your movers will have to spend additional time repairing it and getting it ready before it can be put on the road. It is dangerous to move your mobile home if it is damaged because it can fall apart while being transported, making it more damaged. It also has the potential to harm others on the road if it begins to disassemble.
Set up Services
You should expect to pay your movers more if you are hiring them for full service. Professional movers usually charge a separate fee for disassembling and reassembling the mobile home. This fee is in addition to the expected transportation charges. This separate fee can include turning off and turning back on utilities, reinstalling a porch, or reconnecting a double-wide home. This service fee can range anywhere from $1,000 to $5,000 depending on what needs to be done.
Insurance and Liability Coverage 
If you are using professional movers to move your mobile home, it is necessary to purchase liability coverage for your move. It is also a good idea to consider purchasing other insurance as well to cover your mobile home. You may already have mobile home insurance. If you already have coverage for your mobile home, check with your insurance company to find out if they cover your mobile home while it is being transported.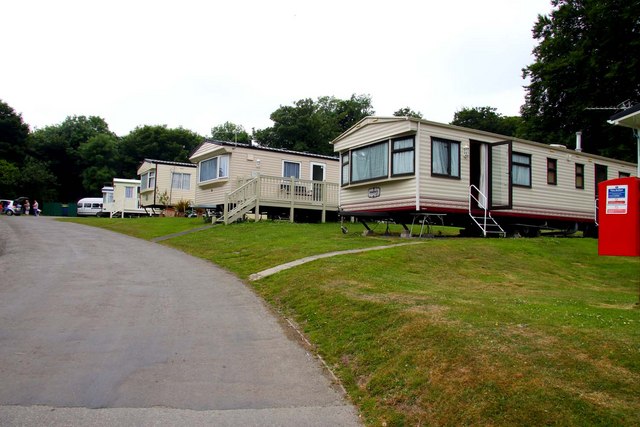 How to Get a Permit for Moving a Mobile Home?
Moving permits are issued by your state or your county. To get a moving permit for your mobile home, you will need to prove there aren't any taxes that aren't paid or unpaid liens in association with your mobile home and that you can prove ownership. You will need to have a Title Certificate to prove ownership of your mobile home. 
The process of obtaining a moving permit can be lengthy and frustrating, so it is important to start this process as early as possible to ensure it gets taken care of before your move. This should be your top priority once you know you are going to move, as most professional movers cannot commit to helping with your move until you have a moving permit.
Why Hire Professional Mobile Home Movers? 
Moving a mobile home, large or small, requires a team of professionals. Professional movers are trained in setting up a mobile home and know how to properly drive a large load attached to their truck. If you are moving your mobile home to a new state, you will need multiple professional movers to handle the transportation of your home. This is because a professional mover might only be licensed to drive a mobile home in one particular state and would need to hand off your mobile home to a different driver in another state. 
It can be expensive to hire professional movers, but it is worth it when it comes to moving mobile homes. Professional movers do so much to ensure your move runs smoothly:
Obtain any necessary moving permits for you

Transport your mobile home properly

Save you a ton of time 
How to Find Mobile Home Movers Near Me?
Using one of the best moving apps, like Agoyu, can help you find professional movers to help with the moving of your mobile home and help you understand how much it is to move a mobile home. Agoyu is an all-in-one platform that allows you to read customer reviews, compare pricing, and connect with moving companies in your area for free. There are usually some professional moving companies that focus mainly on manufactured home transport.
Agoyu allows you to choose the moving company that is the best fit for you based on what you are moving and your budget. Being that moving will take up a lot of your time, it is important to choose a mobile home moving company that can help with packing for a move to take some of the stress off your shoulders. 
Final Thoughts 
The process of moving a mobile home can be a stressful and lengthy process. Agoyu can help you find the right mobile home moving company quickly and easily. Click here to get an online moving quote today!