Believe it or not, Americans think moving is more stressful than divorce. We can understand why they feel that way because so many things can go wrong; from choosing a sub-par moving company to packing and sorting. Moving takes up a lot of your time and packing up a large home can be a nightmare. 
The best moving apps can do a lot to make your life easier. Whether you need help with packing, sorting, or choosing a moving company. These moving apps have something for everyone. 
The Best Moving Apps: Our Favorites 
These are our top picks for the best moving apps to help assist you with your move.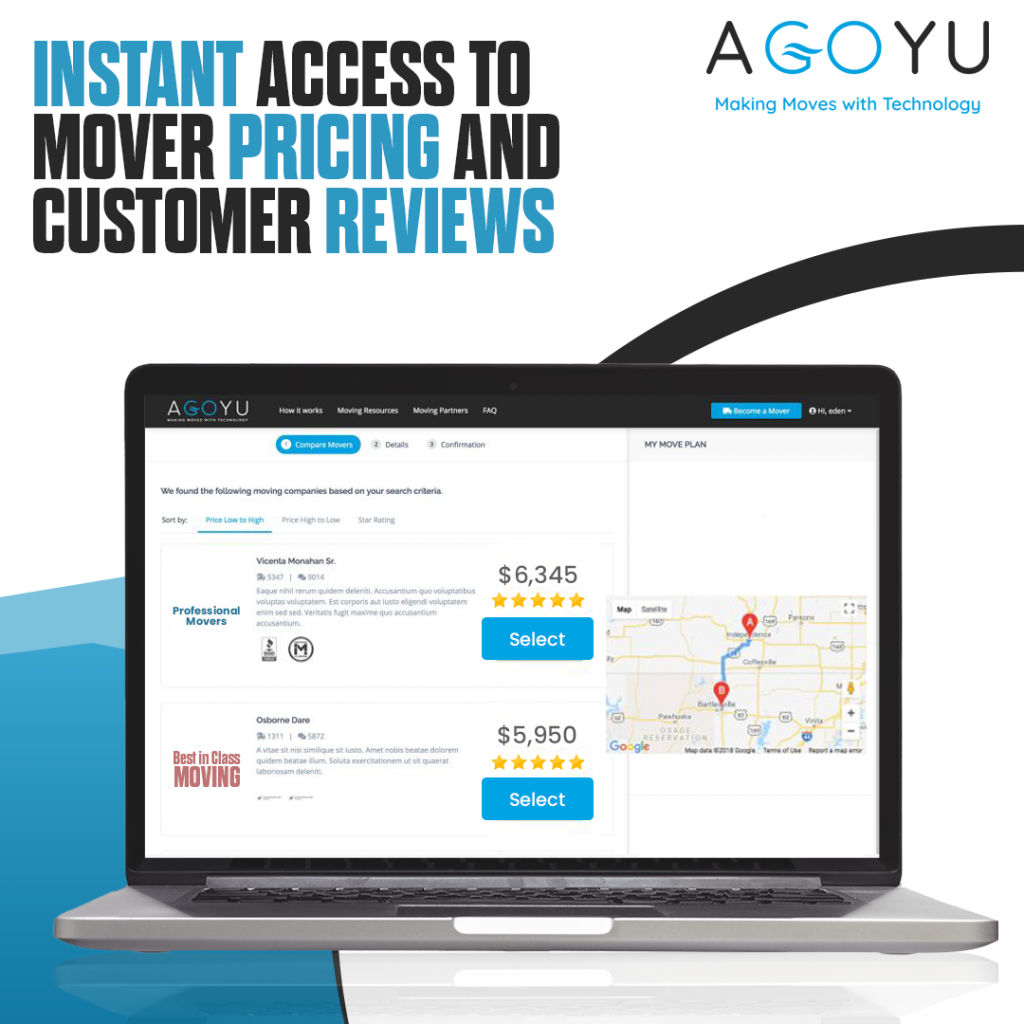 Simply put, there is no other all-in-one platform that allows you to take the lead like Agoyu does. Its proprietary technology allows you to simply take a photo or video of the items you need to move and receive a quote. You can read customer reviews, compare pricing, and connect with other moving companies all for free. To start using Agoyu, you will need to determine the weight of your shipment.  If you don't know the exact weight of what you are going to ship, you can use the Agoyu weight calculator or download the app for a quote. You can video the contents you would like to ship and Agou will digitally analyze the video and create a list of all the content you want to ship with a weight estimate. 
Once the weight of your shipment is determined, you can then calculate a price estimate based on your inventory. You will receive accurate pricing, which is based on the weight of your goods and your destination. You will then be able to compare moving companies and their costs. Once you choose the right moving company to fit your budget, you will need to confirm your destination. Be sure to provide the exact address of your destination and specify if it is an apartment, a single-family home, and how many floors your new home will have. 
Once everything is confirmed, you will receive a confirmation number that will be used by the moving company as a reference. Now you just have to wait for the moving company to contact you and schedule a visit.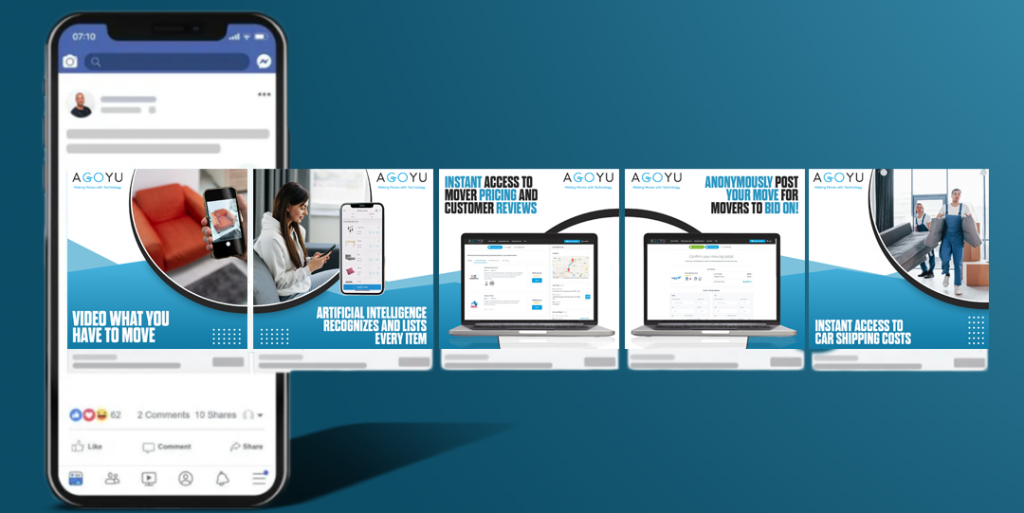 Magic Plan is a moving app that can create and share sketches, estimates, and field reports. Magic Plan helps you feel connected to your moving team and understand everything that is happening, even if you aren't there. You will have the ability to sketch interior plans in 2D and 3D to help you visualize what you currently don't have, but soon will have. You will also have the capabilities of adding photos, 360-degree images, custom forms, notes, and markups to Magic Plan to help create an organized plan without the risk of any confusion. When you are finished adding your images, you will receive an estimate, which is automatically estimated on your mobile device.
Using Magic Plan will help your company work more efficiently and have access to any important data. Having a plan that is easy to sketch, report, and estimate will inspire your employees to get their work done anywhere, making it easier for you.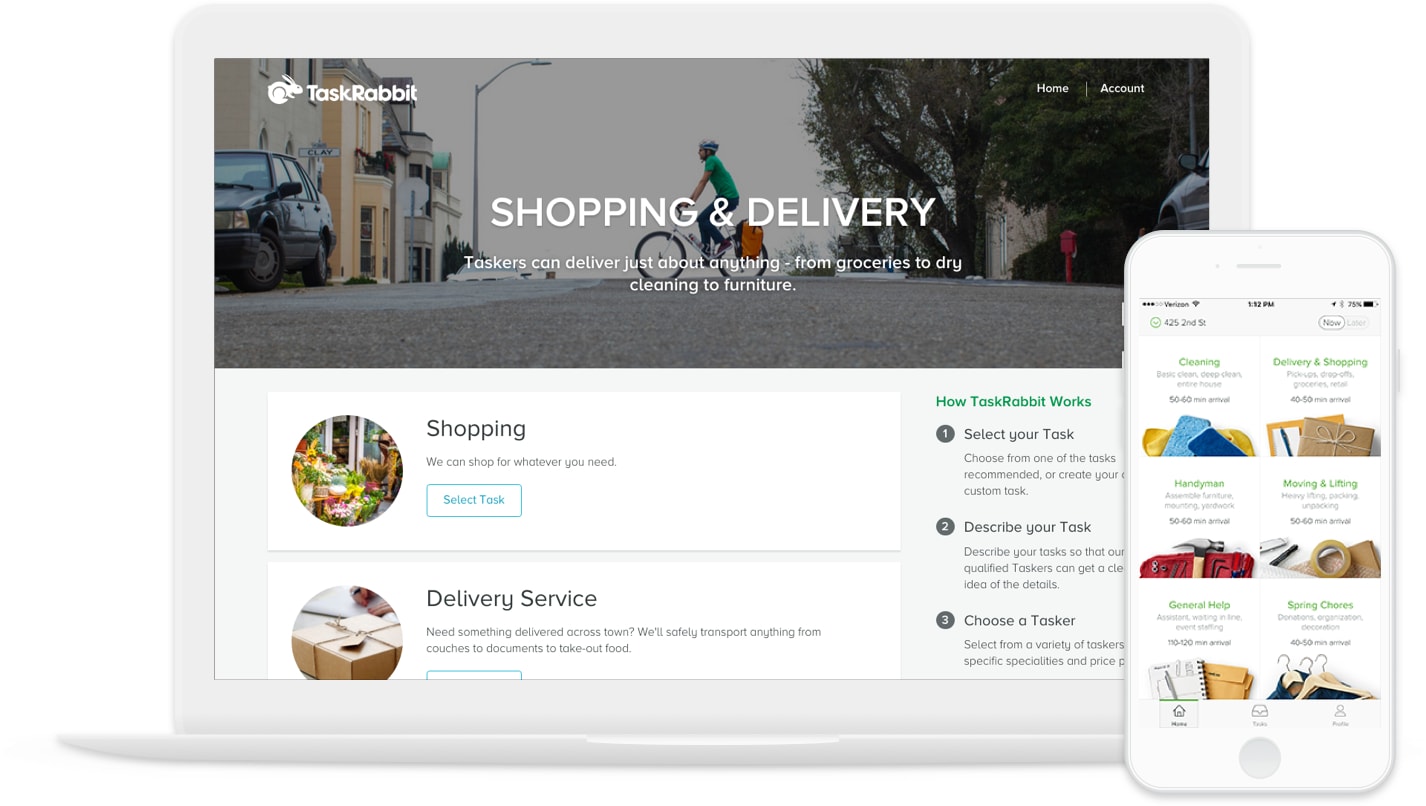 TaskRabbit offers a wide range of moving services, varying from the heavy lifting to the organization, that will help make your move a lot easier. If you need your belongings hauled away for a move, TaskRabbit can certainly help. They also can help with all of your packing services, such as folding, boxing, and organizing. They will make sure all of your belongings are well organized and are packed efficiently, especially anything that might be fragile.
TaskRabbit will help search for a local mover that is decently priced to take some stress away from you. If you need any junk removal from your home before you move, TaskRabbit can help remove it and haul it away so you don't have to. That makes things so much easier when you are preparing for a big move. Having extra junk around when moving can get stressful. 
When searching for a local mover, make sure to enter the exact street address you are at and then enter the exact address that you are moving to. You will have to enter how large your task is (small, medium, or large) and what kind of vehicle you need for your task, like a car or a truck. This will prompt you to tell TaskRabbit a little bit more about your move and what you need to be done. Prices will then be shown to you once you complete all the necessary steps, making it super simple.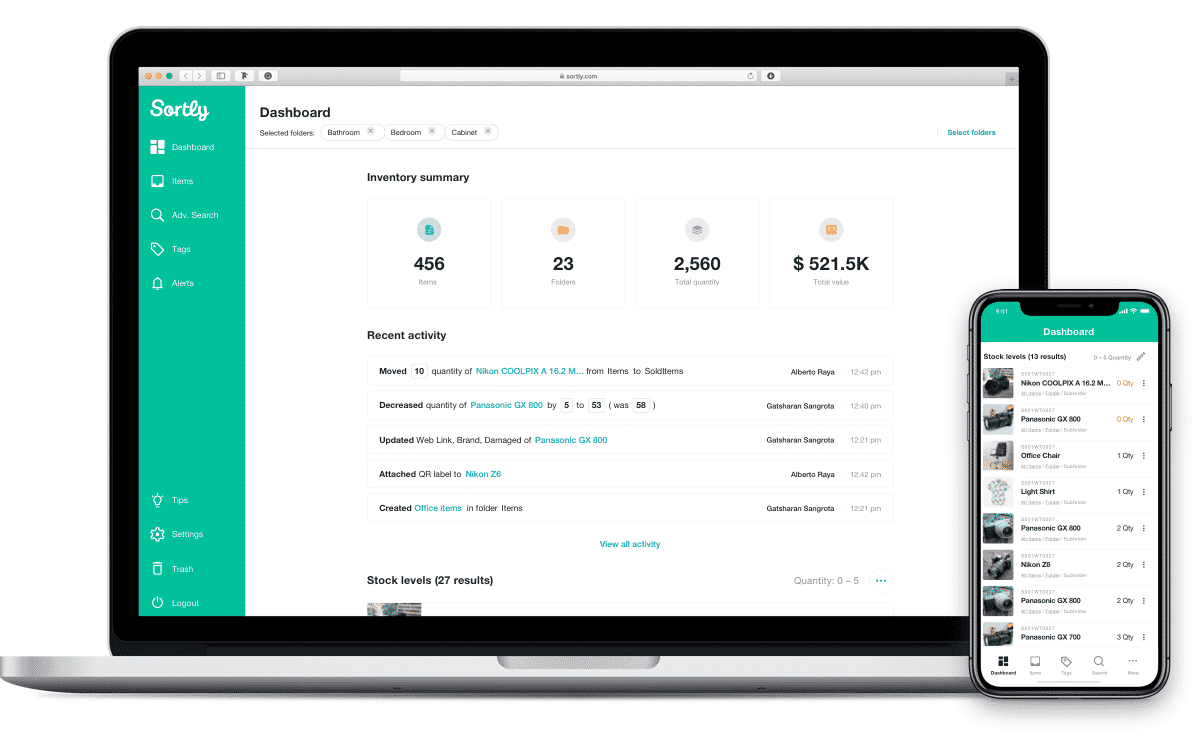 Sortly is another great app for moving. With Sortly, you can create a visual inventory of all your belongings, decide what to keep and let go of, and add detailed notes to your belongings. You will be able to place all of your belongings into a category and make tags for them to make it easier for you to locate where they are. You can even label your boxes with QR codes to make it simple for you to scan them and know what is inside the boxes. For example, when packing a box of shoes, you can label it with the QR code instead of writing out the word "shoes". You can then add detail to what type of shoes are in the box to avoid any confusion.
First, you will start off by creating an organized list of everything you own. Add the item, mark how many of that item you have, and the cost of the item. Sortly will automatically calculate the total cost of your items. You can share this list with your movers to help make moving easier for them and you. 
Instead of labeling your boxes something generic like "kitchen" or "living room", Sortly will allow you to tag your box and track it. Not only will this help you to avoid any late nights of wondering where your belongings are located, but it will allow you to feel comfortable enough to unpack and relax because you know where everything is.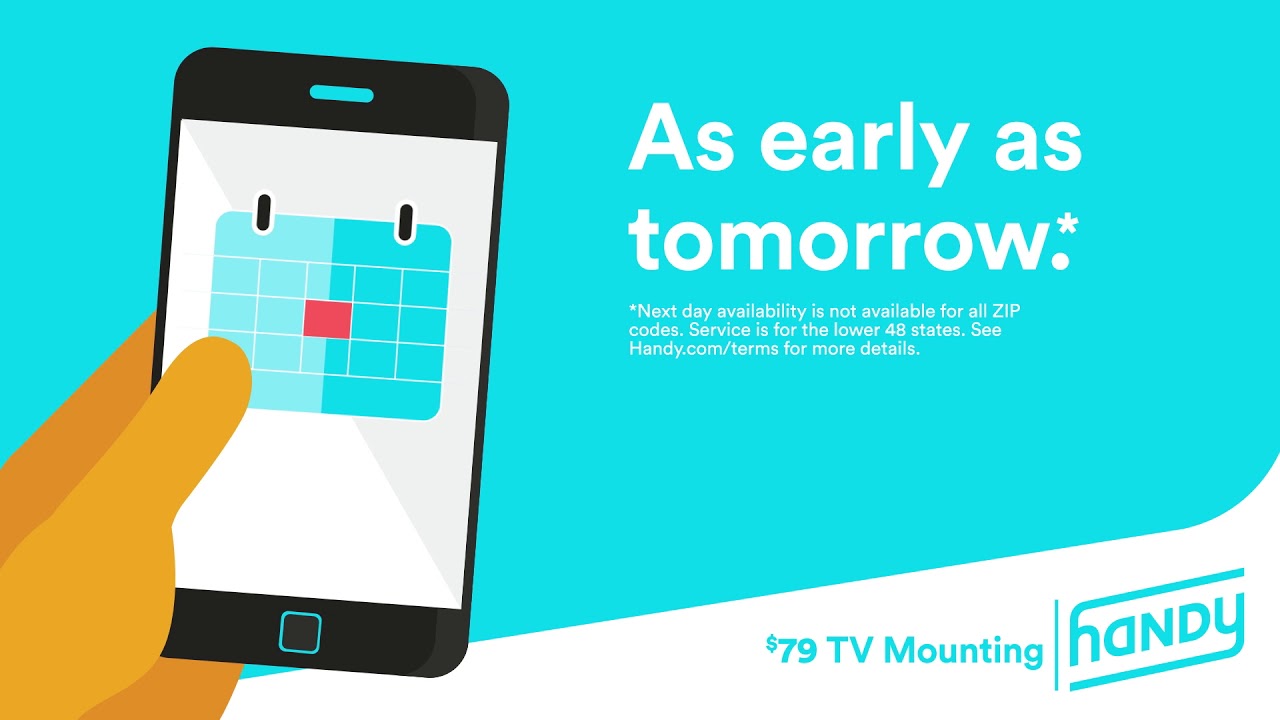 Handy is great for moving help, especially for office relocation or moving to a new home. You will save time and money when using Handy to book moving help. Handy will be able to connect you with local house movers that are skilled and experienced, making your move run smoothly.
With Handy, you will be responsible for providing a moving truck or van. However, that is the only thing you will have to provide yourself. Handy will assist you in finding professional movers to help move your furniture, help you pack and unpack, wrap your items, and lift anything heavy.  Once you reach your destination, Handy will also help with unpacking to make it less stressful for you.
It is important to note that Handy is specifically for moving help, it isn't a full-service moving company and no transportation is provided. To start using Handy, pick a time, book your appointment, and then an experienced professional will arrive at the time you chose.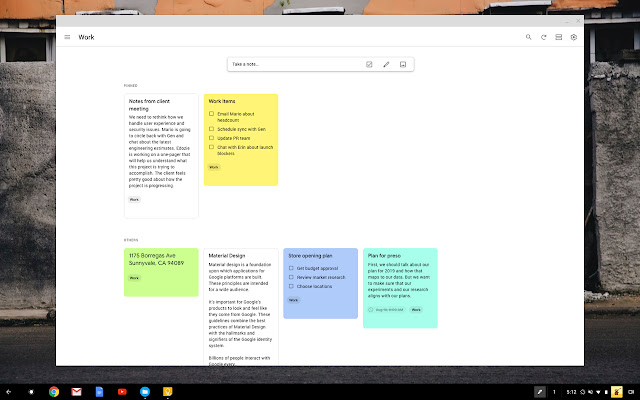 Google Keep is designed to be clean and easy and is one of the best moving apps. The purpose of Google Keep is to capture what is on your mind and later receive a reminder at the right time or place. This is perfect to use when you are moving, since moving is so stressful and chaotic. When you are moving, there are so many things on your mind that you are trying not to forget. With Google Keep, you will be able to organize your thoughts and not forget a thing.
With Google Keep, you can create notes and lists when you are preparing to move. You can create ordinary notes that you physically type out, voice notes, photo notes, checklists, and handwritten notes that you can write using a stylus. All of these options are very cool!
In addition, Google Keep is a moving checklist app that will help organize your notes by allowing you to pin a note for high priority, set a reminder, make copies of a note, share with your friends and family, archive, delete, search your notes, label by color, and sync across multiple devices. For example, if you want to pack your books but aren't ready to do it yet, make a note with Google Keep to remind you at a later time which books you are ready to pack.  Google Keep is free to download and use with your Google account.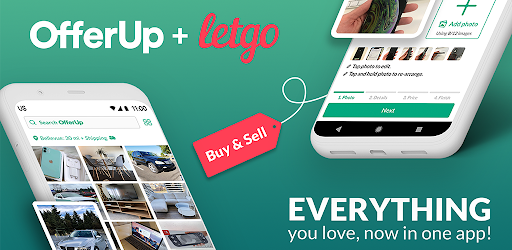 OfferUp is a very large mobile marketplace for sellers and buyers. It is good to understand that cleaning out your home before you move and decluttering everything will make moving ten times easier for you. Deciding what to pack and not pack when you are moving can be overwhelming. With OfferUp, you will save money by packing fewer items and transporting less of your belongings. You will save time by not needing to pack so many items. You will also be less stressed out because when you clear out your home, you clear out your mind too. 
Once you declutter your home before your move, you can sell anything you are not bringing with you on OfferUp. OfferUp allows you to list your items for sale, specify your zip code, and then the OfferUp app works its magic and will help you sell any of your unwanted belongings in your neighborhood. 
All you have to do is take a picture of your unwanted items, add a title to the picture and select a category, note the condition the item is in, and describe the item briefly in a few words. Once you do that, set a price for your unwanted item and list it. This is super easy and will allow you to make a few extra bucks. When you are settled in your new home, you can use OfferUp to buy whatever you might need with a discount.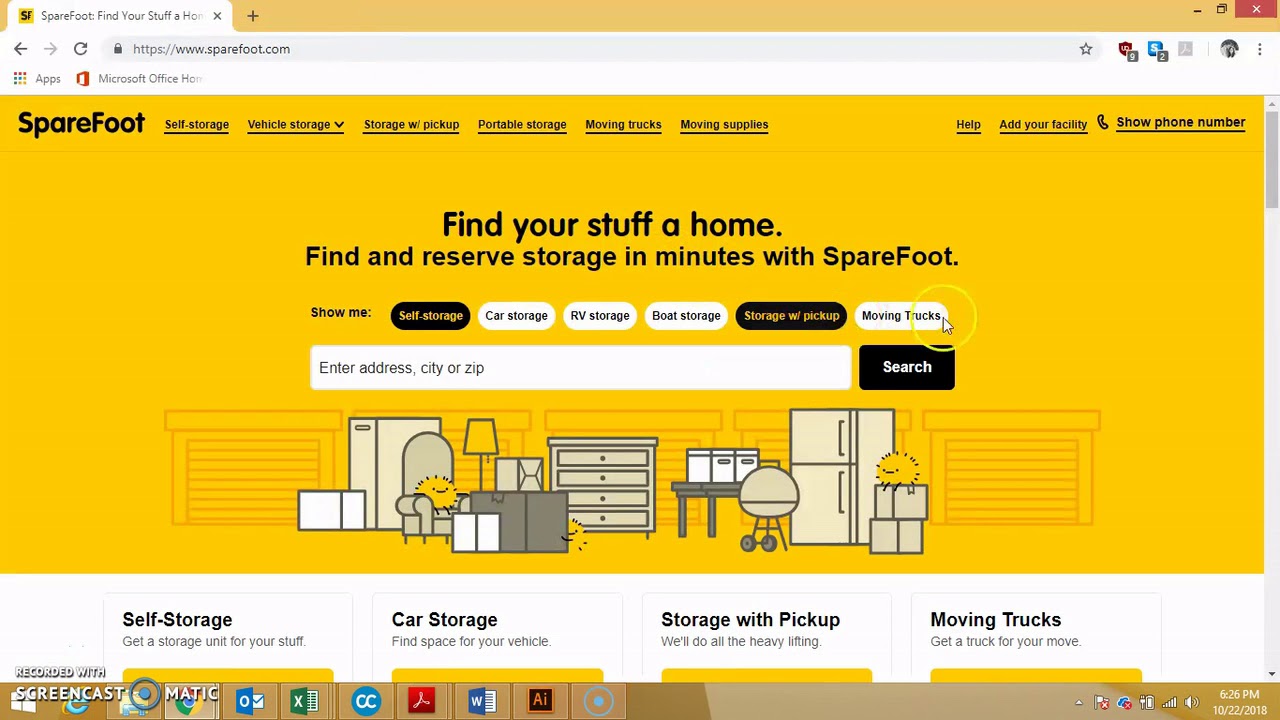 Trythe Sparefoot app for moving if you are looking to store your belongings in a storage unit during your move. It is such an easy and quick way to find, compare prices, and reserve a storage unit for your belongings. SpareFoot has great reviews, with many of them being positive and having a great experience using SpareFoot.
Many of those who are moving, especially those who have a big move, use storage units to help stay organized during the process of packing up their belongings.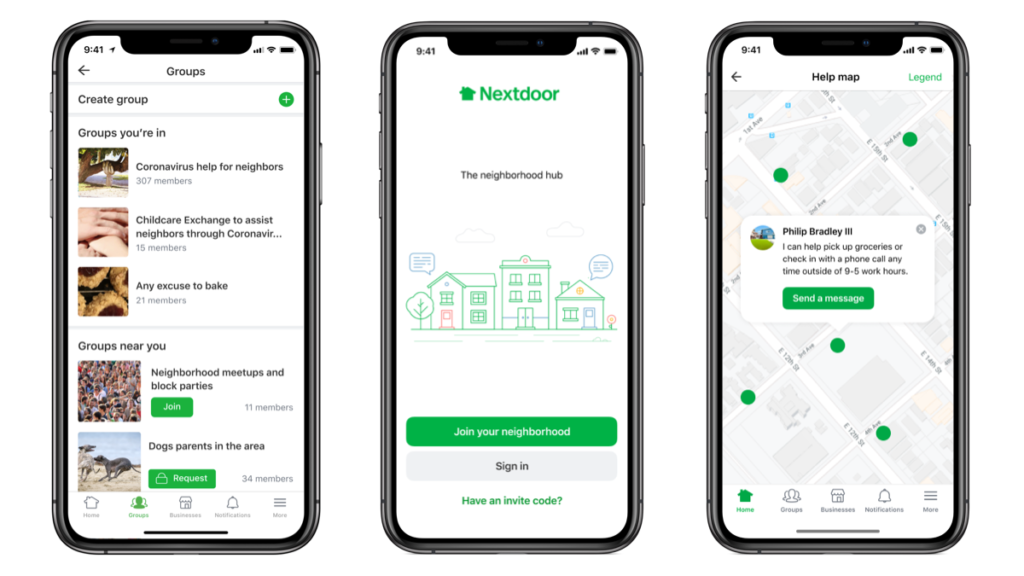 NextDoor is a great app to use to help connect to your new neighbors and your new neighborhood. It is helpful to use when trying to learn about some fun local events, the best local restaurants, the best doctors in your area, finding a babysitter, and even just asking any question because you are unfamiliar with the area still. 
NextDoor is trusted because they connect to real people in real neighborhoods, making it helpful to you if you are asking a question. There is a local perspective as well, such as if your pet gets out and you can't find them. Ask NextDoor and you will get immediate responses about your pet's whereabouts. Your new neighbors that are connected to NextDoor will help you find your pet in no time.

Updater is a great moving app full of many helpful moving resources. Updater is an invite-only moving app and you will need to enter your email to make sure you qualify to use it. Once you get connected to Updater, they will update your address for you and set up mail forwarding.  Updater will also update your address with any businesses and vendors, voter registration, and your driver's license. 
Updater will keep you updated with many resources in your local area, like child care and information about school. Updater partners with local and national businesses to help supply you with great offers to help you save money. 
With Updater, you can reserve a mover online, get a moving estimate, rent a moving truck, hire movers, ship your car to your new location, calculate your moving expenses, and much more.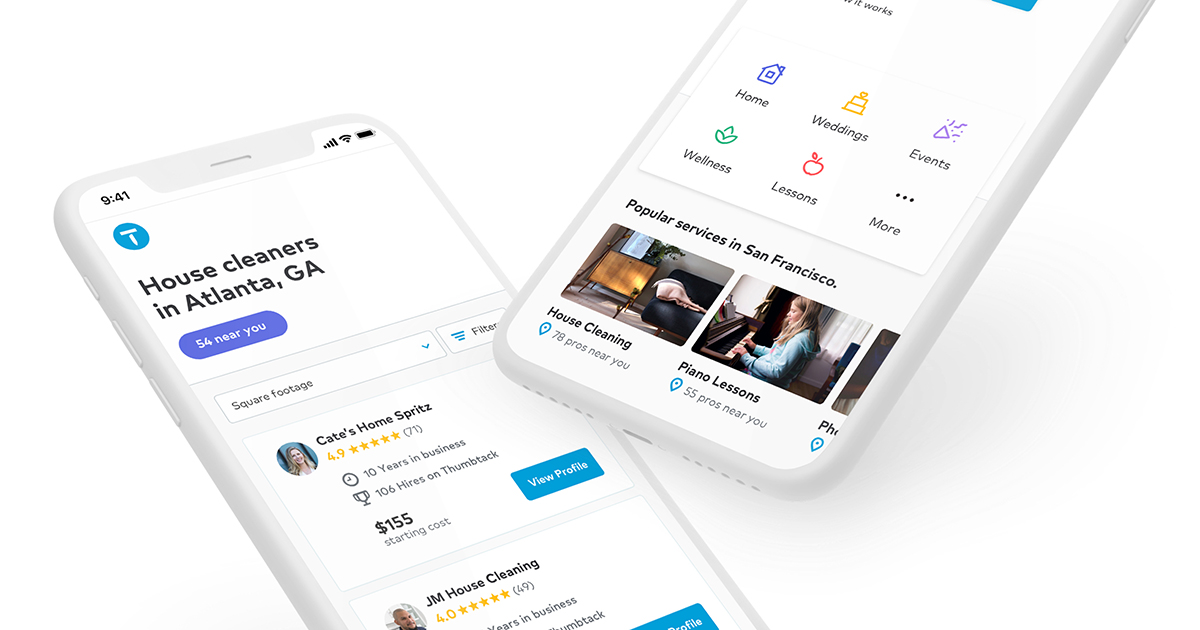 Thumbtack is great to use to look for professional movers. You will never have to pay to use Thumbtack, but you will receive cost estimates, professional contacts, and a way to book the right moving company. You will need to enter your zip code, allowing all movers in your area to be listed out for you to choose from. Before you book, you will be able to see the cost of the mover, whether it is a long-distance or short distance. 
Thumbtack is a moving planner app that has over one million customer reviews, most of them being positive reviews. You will be able to see the professional mover work history as well, making the decision on who you choose a much easier one to decipher. Thumbtack will definitely be able to help you find the right moving company that can help meet your moving needs. The best part is that it is completely free.
Final Thoughts
Using any of these apps will help you feel much more organized and ready for your move. They can help make many of the stressful tasks of moving easier for you, like wrapping, packing, unpacking, moving your belongings, making lists, and even helping you find some new neighbors.
None of the best moving apps on this list have the capabilities of Agoyu though. With the Agoyu moving app, you can get a free quote by simply taking pictures of your items and choosing the best moving company in your area. Agoyu has comprehensive features to help you whether you're moving a one bedroom apartment or five bedroom house.