From the center of each state, California and Florida are 2,705 miles apart. Despite being thousands of miles apart, locations of each state have surprisingly similar climates and attractions. Yet, people are flocking to Florida from California for several reasons. Perhaps you are considering this cross-country move; after reading this article, you will better understand the costs and benefits of moving from California to Florida. This will help you make more informed decisions on this life-changing event. 
Cost of Moving from California to Florida 
Moving costs, on average, will be $4,500. However, the price will vary depending on the time of year you move, whether you choose to use a professional moving company, and how much stuff you are moving. 
Like all other industries, moving companies charge more when the demand is high. The summer months are when most people choose to move. Therefore the moving price will be higher during the summer. 
The benefits of hiring a professional moving company often outweigh the additional expense. However, if you are looking to save money, you have other options. 
You can hire a moving container company. You have to do all the packing, loading, and unloading, but they transport the container for you. The same is true with a freight trailer company or a truck rental company. This route requires more labor for you and your family, but you can ease the burden on your budget.
If you plan to bring all of your furniture and appliances, it will cost you more to move. Moving a single person from a small apartment with a few items will cost drastically less than moving a large family from a 4+ bedroom house with appliances and furniture. 
When using a professional moving company, be prepared to spend nearly $15,000 if you move all of your items from a large house.
Despite the considerable expense to move across the nation, people are choosing to do so by the thousands, but why?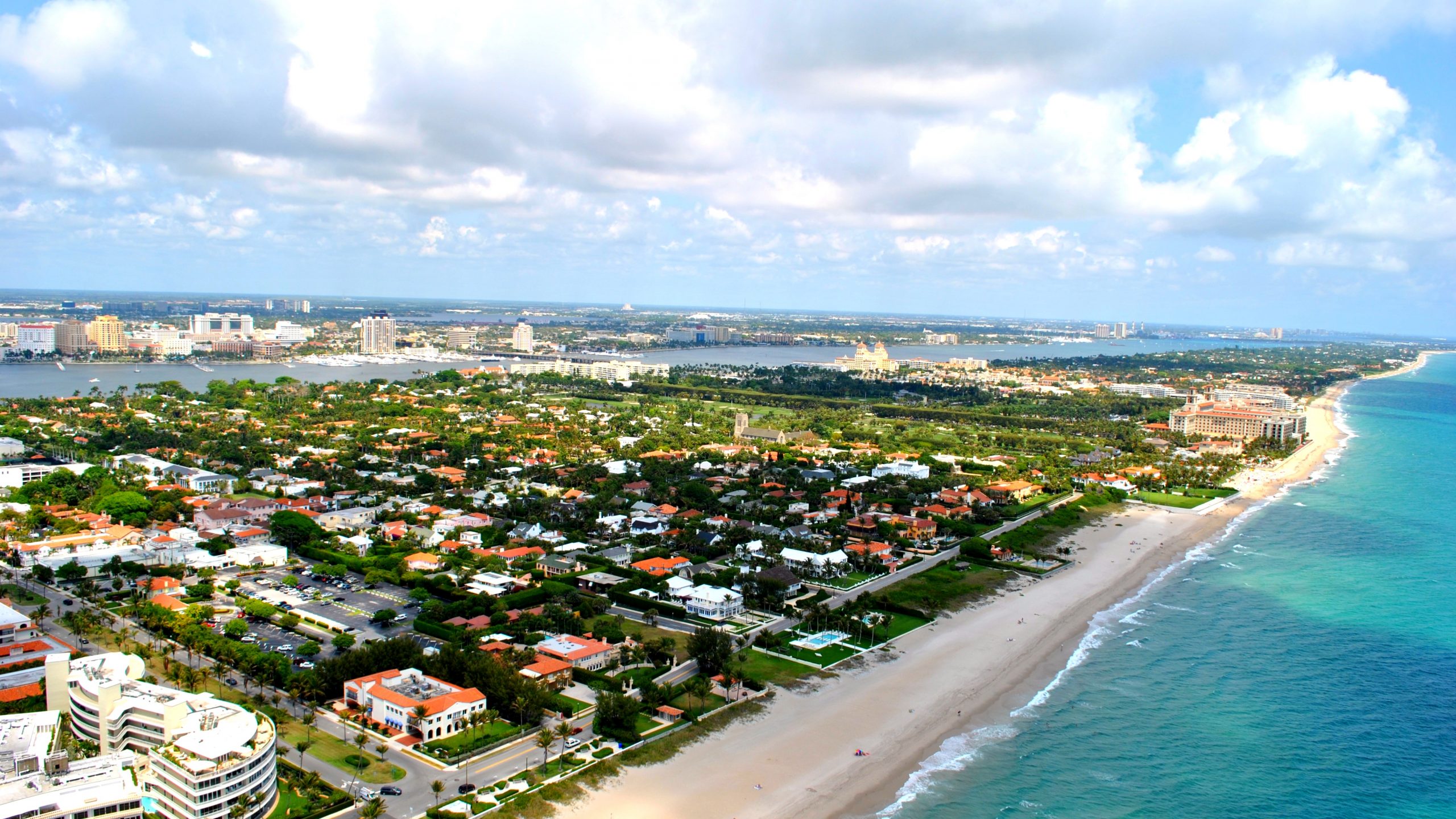 Why are People Moving from California to Florida? 
People are moving from California to Florida for several reasons. Some people might have changed jobs. Others are tired of the high cost of living and high tax rate, and people are often looking for a change of scenery and possibly a high-quality educational system. 
Changing jobs is often the cause of many moves. Your company might be moving locations, or you might have found a better job opportunity in Florida. Florida has a low average unemployment rate of 3.8%. So you have a high chance of finding a job.
The cost of living in California is incredibly high. The average house in California costs over $550,000. While in Florida, the average house costs under $300,000! That's not to mention the increase in everyday products. We will have more on the cost of living later and taxes.
California boasts some of the most beautiful scenery the country has to offer. However, Florida has a unique landscape that can't be found anywhere else in the US, not to mention the high number of beautiful sandy beaches. 
Florida has an excellent educational system from grade school through college. If you have students, they will not lack quality educational opportunities in Florida. 
Some Californians will argue that they have more activities, such as Disneyland, beach activities, hiking, fishing, visiting Hollywood, and many other exciting activities. 
However, Floridians have just as many opportunities with Disney World, Universal Studios, beaches, hiking, fishing, vibrant nightlife in the cities, and more opportunities for adventure at a lower price.
California vs. Florida Cost of Living 
As mentioned above, California's housing and real estate costs are incredibly high compared to Florida's. The high cost of living doesn't stop there. Orlando, FL, is over 20% cheaper to live in than Los Angeles, according to Expatistan. 
Florida has a 0% state income tax. That's not a typo, 0% state income tax. On the other hand, California has the highest state income tax in the nation at over 13%. However, Florida does have a higher average for property taxes. 
Overall, California is a much more expensive state to live in compared to Florida. At least they have better weather year-round, right?
California vs. Florida Weather 
California has some of the best weather any state has to offer. How does Florida weather compare? 
Because Florida is further south than any other state in the contiguous US, it is warmer year-round than other states. The worst part about Florida weather is the humidity because the ocean nearly surrounds it. 
Florida is typically in the 70's, but during the summer, temperatures can get much warmer. Hurricanes and tropical storms are a concern for most Floridians. However, Florida typically experiences 300 days of sunshine. 
The weather in Florida is relatively consistent no matter in which part of the state you reside.

Popular Cities in Florida 
Florida has several popular cities with lots to offer an individual or families. Most major Florida cities have a beach nearby; California vs. Florida beaches are very similar, so you won't be giving up anything when you move to Florida.
Jacksonville
Jacksonville is the largest city in Florida. If you are looking for all the comforts and benefits an urban environment offers, consider checking out Jacksonville. 
Orlando
Orlando has a tremendous amount of offerings. The home to Disney World and Universal Studios, it is a popular vacation destination. You will always find something to do in Orlando.
Tampa Bay
Home to professional sports teams and one of the nation's best beaches, Tampa Bay is a magnet for people of all ages and lifestyles.
St. Petersburg
St. Petersburg is a smaller town nearby Tampa Bay. So if you're looking for a quieter small town but still want to be close to the city, St. Petersburg might be your best option.
Miami
Miami might be most like California when it comes to the diversity of people. Miami is a melting pot of people and cultures. It is the most diverse city in Florida. Great nightlife and beautiful beaches help Miami stand out amongst so many incredible cities to live in located in Florida.
Vero Beach
One of America's best small towns, Vero Beach has excellent schools, friendly people, and incredible views. The beaches and golfing are spectacular. It's no longer just a popular destination for retirees; Vero Beach is a great town for people of all ages.
Moving from California to Florida: Should You Move? 
Moving is expensive, especially when you factor in the distance between California and Florida. However, you could save more than you spend moving in taxes and housing costs. From a financial standpoint, moving to Florida often makes the most sense. 
Many people often forget the emotional stress of leaving friends and family. If you don't have anyone holding you back, then moving to Florida is a no-brainer. If you do have close friends and family, setting up a schedule to visit will help relieve some of the emotional stress. 
Ultimately you must decide if moving across the country is worth it for you and your family. Florida has many benefits over California but are they enough for you?
Final Thoughts
Florida and California are very comparable states despite being on opposite sides of the country. The weather and available activities, such as the sandy beaches, are very similar. Both states offer unique scenery. However, Florida has a much lower cost of living while still having the advantages of living in or near a large city.
We all have to move at some point and hiring the right moving company can make the process much easier and less stressful. Use our online moving app to find and book the best mover for your trip from California to Florida.