Moving to a new location is an exciting experience. No doubt about it.
But where do you start? Do you start with the heavy stuff first? The fragile items? Or do you knock out the simple rooms and move onto the more difficult stuff later?
When you consider the wide range of your household belongings, it seems difficult to point out where to begin.
But with the right planning and timely action, you can finish up your packing in the right order much before the moving vehicle arrives. To make your task easier, we will discuss how and what to pack first when moving so you can get started off on the right foot. 
Begin Packing Well in Advance
Before you decide where to start when packing to move, you need to initiate the process well in advance. Honestly, you don't want to start packing at the last moment and risk damaging or misplacing your valuable belongings. It needs the right effort and time to make the entire process of packing less stressful.
Obviously, the time factor will depend on the notice period you get before your move. The important thing is not to procrastinate while deciding how to pack for moving house.
Ideally, a month should be sufficient for a small home. For larger homes, two months should be good enough. By starting as early as possible, you won't have to rush or cut corners at the end of the process.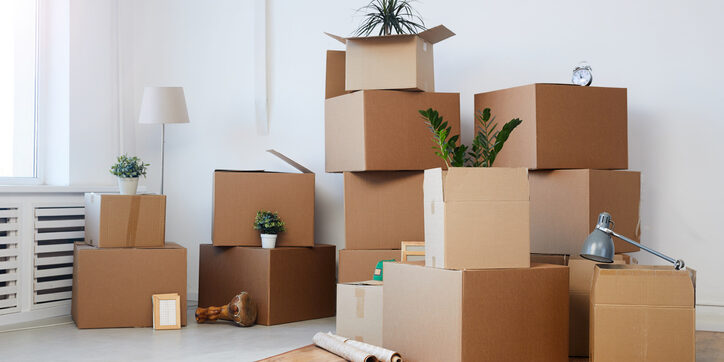 Taking Inventory of Your Belongings
Before you jump into the process of packing, it's necessary to know about all the items you have in your possession. So taking an inventory of all your belongings and sorting them out is a must. 
If you have a large collection of items like books, video games, CDs, or kick-knacks, a detailed inventory list will be necessary. You can prepare a comprehensive checklist in a spreadsheet and take a printout.
This will also prevent any items from slipping out of notice. A list will also help you to track all the items more effectively.
Chances are there will be items that you won't be needing anymore. Spending your time and effort in packing these items will be a waste. This is a good time to give these items away or arrange for a garage sale. The thing is, the fewer things you need to pack, the easier the entire process will be.
In case you have any hazardous materials in possession, dispose of them before packing. These can be flammable solids and liquids, corrosive substances, or explosives. Transportation of such materials might be restricted and will increase the overall cost of moving.
Besides, items like fire extinguishers, paints and varnishes, and auto batteries should not be packed with other items. Leaks from these items can be dangerous during the moving process.
Once this process is done, you can start planning about what to pack first when moving.
Gather the Right Items
The next step is to gather all the items that you need for the packing process. Keeping everything at hand will save you a lot of time and effort. Here are some items that you need at hand.
Packing tape

Packing paper

Ruler to rip the paper

Markers for labeling

Bubble wrap

Scissors

A knife
Other than these, you will also need packing boxes of various shapes and sizes. It's best to invest in some quality moving boxes which will withstand wear and not fall apart during transportation. Make sure not to overpack a box. Ideally, each box should be kept between 30 to 40 pounds to ensure they are easy to lift.
Also, designate an area in your house where you can store the boxes. A place like a garage or a guest room is the best option. Keep separate boxes for items you want to throw away or donate.
Pack Non-essential Items First
If your question is "what should I pack first when moving?", the answer is simple. Start with non-essential items like books, magazines, decor artwork, picture frames, off-season clothes, etc.
The uniform shapes of books and DVDs make them easy to pack. Artwork and decor will need careful packing and take more time. Also, pack up other items like mirrors or shelves mounted on the wall at the same time.
In the next stage, pack items like vases, clocks, lamps, and antiques. Since they come in irregular shapes, packing these items can be a challenge. This is where you need to use bubble wraps and packing paper.
Finally, pack up the off-season clothes and shoes. You can also pack away additional clothes that you won't be needing until the move is complete.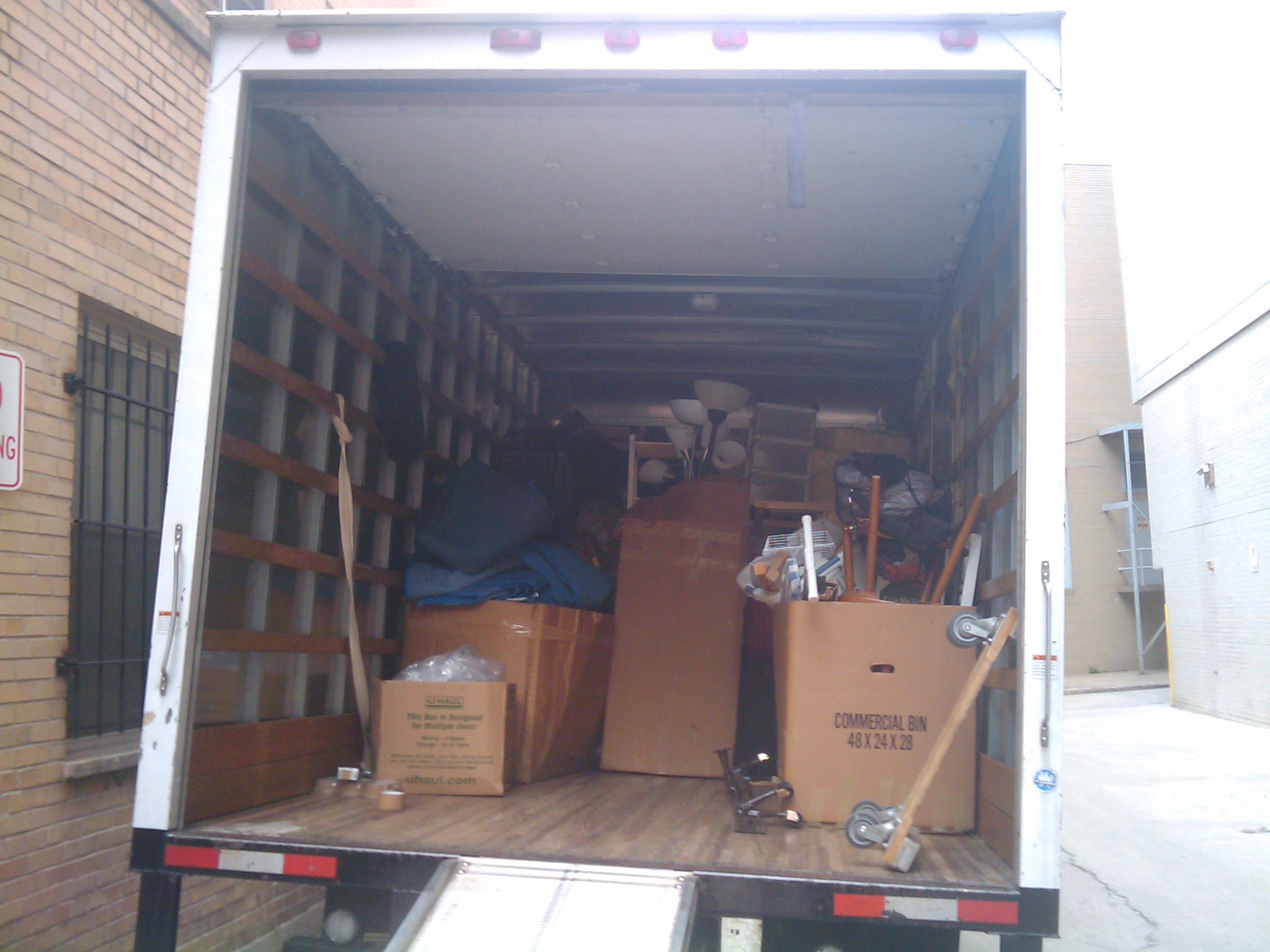 Pack Essential Items Next
Now that you know what to start packing first when moving, it's time to move to the next stage. These include the essential items. These are items that are of regular use and ones that you will need as soon as you reach the new location. Some of the common essential items are listed below.
Electronics

Utensils and dishes

Toiletries

Linens

Office supplies

Cleaning supplies
It might seem difficult to pack some of these items in advance. But once you know where to start you will notice there are plenty of items that you can do without for a few days.
The trick is to separate the essential items that you will need for daily use. The rest can be packed up depending on their category.
For example, you can pack most of your cookware a week before the moving date. You can also pack up the dishes in advance and use disposable plastic utensils for a few days. When it comes to food items, try to consume as much as possible before the day of the move.
Packing up electronic devices comes next. Truth is, it's best to go without your television and game console for a few days, rather than leave them for the last stage of packing. Electronic items are sensitive and you need to pack them carefully to prevent any damage.
In the last stage, you need to pack the toiletries and cleaning supplies. Get rid of any items that have expired or those you haven't used for months. To prevent liquids from spilling out of bottles, use plastic wrap for additional sealing.
When it comes to fragile items, pack them with extra cushioning to prevent breakage. When it comes to clothing, roll up the clothes to save space while packing. Delicate fabrics and shoes should be packed separately with special care to prevent any damage.
Start with the Most Difficult Room
It's best to start with the most difficult room at the beginning. Picking it up in the end when you are tired, can result in disorderly packing. 
In most cases, garages and sheds are the most difficult spaces to pack as they contain items of various shapes and sizes. In case you are taking help from a professional mover, consult them for packing special items.
Beyond that, kitchens and dining rooms are also hard to pack as they contain numerous breakable items. Since these spaces will take more time and care to pack, don't leave them for last.
In the next stage, you can start with living rooms and bedrooms. Usually, these spaces contain items that are relatively easier to pack.
Once you know where to start when packing to move, the question is whether you go by the rooms or by item category. While this is a matter of personal choice, we suggest packing items one room at a time. This makes it easier to determine which box goes where once you have reached your new location.
Moving is always a challenge and it's believed that it's one of the most stressful things you'll ever do. Make life a little easier with an instant moving quote from Agoyu. You can choose between the best moving companies in your area and get a quote that fits your budget in only a few minutes!