How much should you tip movers? Should you tip at all? Tipping your movers is a recommended way of showing your appreciation for their hard work. Usually, between $4 and $5 per person for each hour of work is recommended. In addition to tipping, there are other ways you can show your gratitude. Offering water, coffee, hot chocolate, snacks, lunch, or gift cards are other great ways to thank your movers. 
How Much Should You Tip Movers?
Most commonly, movers are tipped between $4 and $5 per person for each hour they have worked. For a half-day move of fewer than 4 hours, you should tip the movers about $20 per person. For a full 8 hour day, tip your movers about $40 per person. If the move is 12 hours or longer, tip your movers between $50 and $60 per person. 
The amount you are tipping your movers reflects their service level and how difficult it was to move heavy furniture or equipment. Normally, using a standard percentage of the total price to tip movers is not recommended because the total cost of your move includes both is the move and how far their truck is traveling. When tipping, keep in mind how difficult your move is when deciding what to tip them.
Do You Tip Movers? 
Yes, you should tip movers. Not everybody does tip movers because they don't know that they should. Since your movers are putting in so much work to take the stress of moving off your shoulders, you should show your appreciation by tipping them. Tipping your movers shows them that you appreciate their hard work, and acknowledge their efforts and great customer service.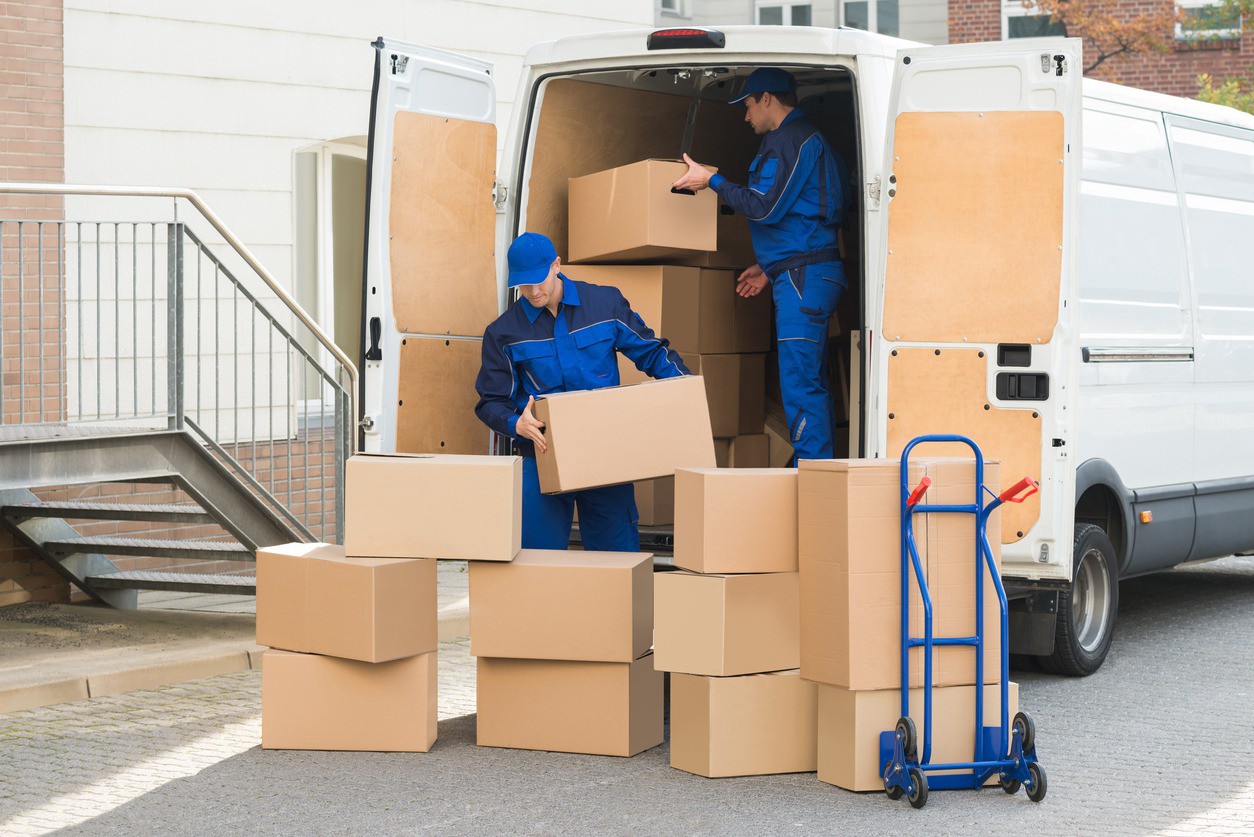 Factors That Determine How Much You're Tipping Movers
There are a few factors that can help determine how much you should tip your movers.
If your movers are handling fragile items

Moving large and heavy furniture

Moving furniture up multiple flights of stairs

If they are friendly to you and your family

Whether or not they move quickly

If they helped set up or assemble your furniture
When your movers are doing these things, it shows that they care about your items enough to do the job right and want you to be happy with their service. If your movers help assemble your furniture once you move, they are doing everything they can to make you happy, since assembling your furniture isn't a mandatory task.
How Timely Are They?
If your movers show up late or fail to show up at all, not tipping them is understandable. If your movers are not friendly or are rough with your boxes, do not tip them. If they roughly handle your furniture or make you feel uncomfortable, there is no need to tip them. However, if your movers are on time, are friendly, and handle your items with care, tipping is a great way to show you appreciate their hard work.
Are They Organized?
Your movers should be organized when moving your belongings. If your movers seem unsure about how to handle your belongings or are sloppy when loading up the new place with your boxes, not tipping them is expected. 
If your movers know exactly what to do and know how to move heavy furniture, fragile items, and neatly place your boxes where you want them to, tipping them would show that you appreciate their efforts in organizing your belongings.
Are They Packing Your Items Too? 
When movers take the time to help pack your items, this shows that they are trying to be helpful and make the process of moving easier for you. Helping to pack your belongings warrants a tip, since they are doing this to be helpful and not because they have to.
What Is the Weather Like? 
Imagine what it is like to move heavy furniture and boxes in harsh weather conditions like heavy rain, snow, freezing cold, or 100-degree heat. Manual labor of any kind is extremely difficult when the weather is rough. Your movers are putting in double the effort when the weather is harsh, so tipping them shows that you care and appreciate their hard work. 
What Are the Conditions? 
The conditions your movers are moving your belongings in should also be a deciding factor when figuring out how much you tip your movers. City moving, like in New York City, is a difficult task and your movers deserve a lot of credit. Imagine all the traffic they are slowing down because of the moving truck being parked in the way of the road, and then they need to move all of your items into an apartment building with narrow stairs. 
Rural areas are typically harder to get to or from, easier to get lost in and have a larger space of land to move your belongings on. Getting to the rural area in the winter can be tough if there is snow or it is icy. These things will take a lot of effort from your movers and their hard work should not go unnoticed. Tipping will help make up for all the hard work they put into moving your belongings for your move.
Do You Have Oversized Items?
If you have any oversized items like a hot tub, a pool table, or large cabinets, tipping your movers for heavy moving is recommended. It is difficult enough for them to move a large item like a hot tub from your backyard to the moving truck, but then having to move the hot tub from the moving truck to the new house makes the task even more strenuous. Understanding what to tip movers is a generous way to show them you appreciate them carrying your heavy items so they make it from point A to point B. If you had to move something like a hot tub yourself, you would likely want to feel appreciated too.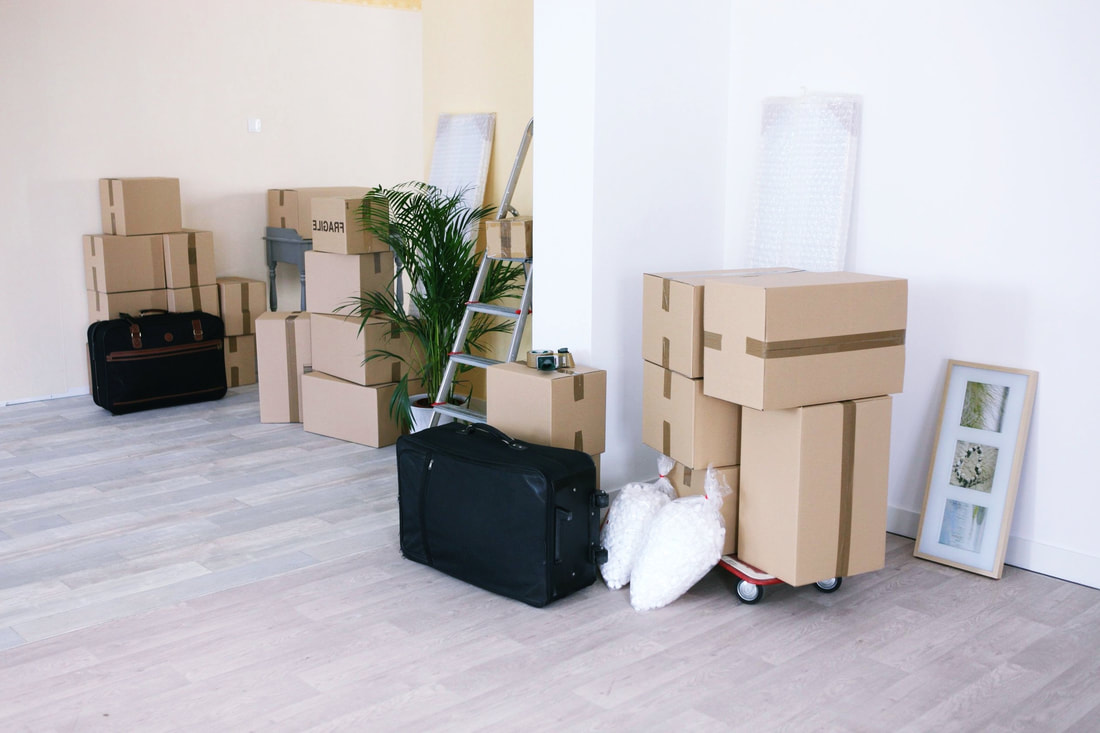 Should You Tip Movers: When Not to Tip? 
Tipping the movers is a recommended gesture to thank them for their hard work and to let them know they are appreciated. However, if you feel they did not earn a tip, it is perfectly okay to not tip them. It is okay to not tip your movers if you movers are late, don't show up at all, roughly move your boxes and furniture, are not friendly, or make you feel uncomfortable or nervous, tipping is not recommended. Using one of the best moving apps like Agoyu is a great way to ensure you find the best movers to help with your move so you can avoid feeling uncomfortable or unhappy with their help. 
Frequently Asked Questions
Here are some frequently asked questions regarding how much you should tip your movers.
Should I tip piano movers?
Yes, you should tip piano movers similar to how you tip regular movers. You should tip them between $4 and $5 per hour and per person to express your appreciation for them moving your heavy belongings.
Do you feed movers?
If your move takes longer than 5 hours, you should provide food for them. If you don't want to provide food, be sure to tell the movers that you want them to take a lunch break. They need to take a little break to rest and eat before having to put in more hard work. 
Do you tip movers when they load or when they unload?
If your move is long distance, it can involve more than one moving crew. One crew will be at your old home to load and the other crew will be at your new home to unload. If this is the case for your move, you should tip both crews of movers when they have finished their jobs. You are supposed to tip movers on both ends if they are helping to make your move easier.
Is it okay to not tip movers?
While it is nice to receive a tip, it is understandable if you do not tip your movers under certain circumstances. If your movers are careless, damage your furniture, are late, or are rude, it is okay not to tip them. Keep in mind though that accidents happen, so use your best judgment when deciding whether to tip or not tip.
Do you tip moving companies?
Typically, you just tip the movers and not the moving company. The movers are individually putting in the effort to move your belongings and should be thanked by tipping them.
Final Thoughts 
While tipping your movers is recommended and a great way to express your gratitude for their hard work, it is okay to not tip them under certain circumstances. Knowing how much you should tip your movers is necessary depending on the effort they put in. You need reliable movers who will show up on time and protect your valuables. Agoyu's mobile moving app can help you get off on the right foot. Get a moving quote online today!