Getting an instant moving quote from one of the best moving apps like Agoyu, is a lot simpler than you might think. The goal of this guide is to run you through the steps to getting an accurate and simple quote from Agoyu.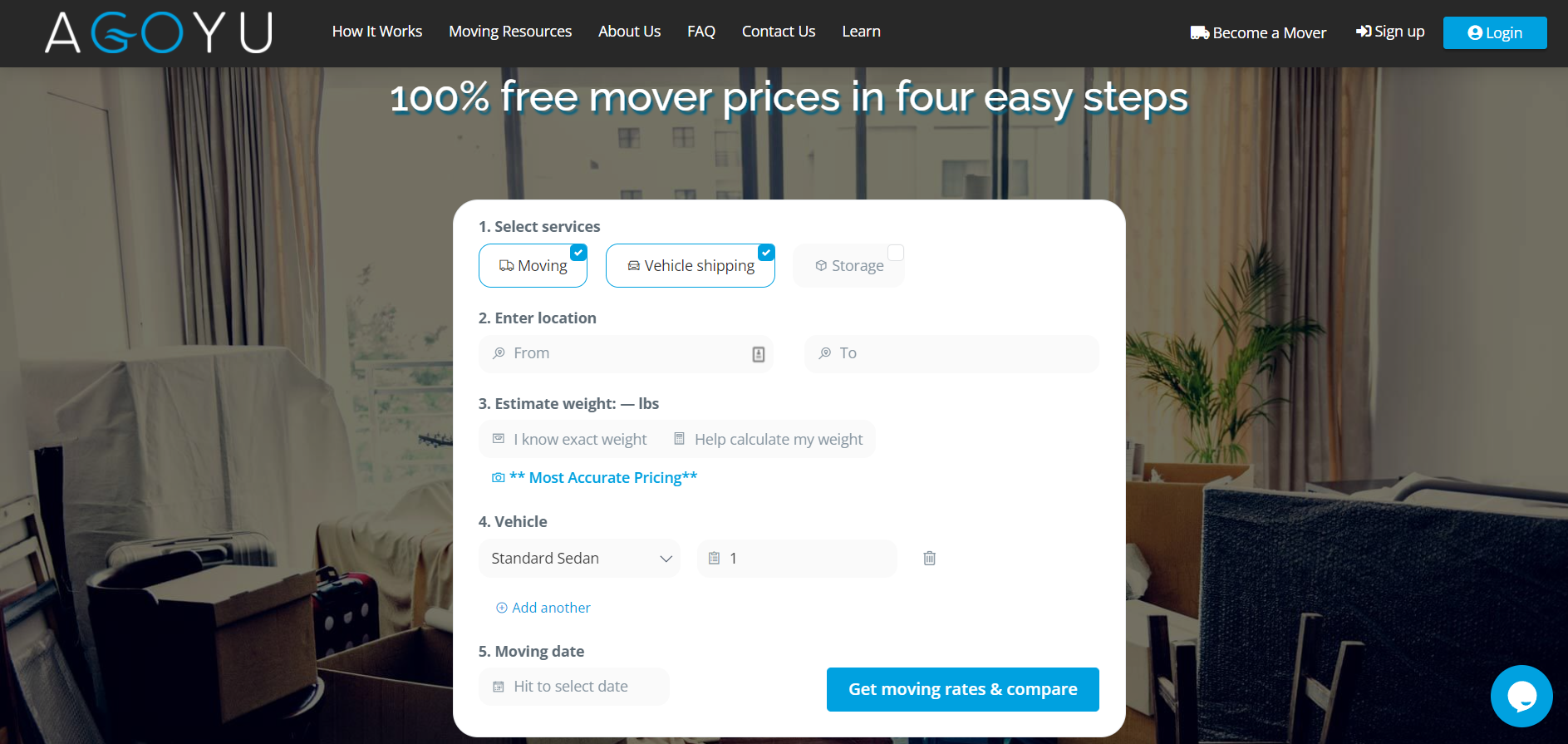 1. Select Moving Services
To accurately fill out the form to obtain moving quotes online, you will need to select your moving services, provide your beginning location and destination, calculate a weight estimate, vehicle information (if shipping it), and provide your moving date. Once you complete the form, you will be able to get your online moving quotes instantly and compare prices.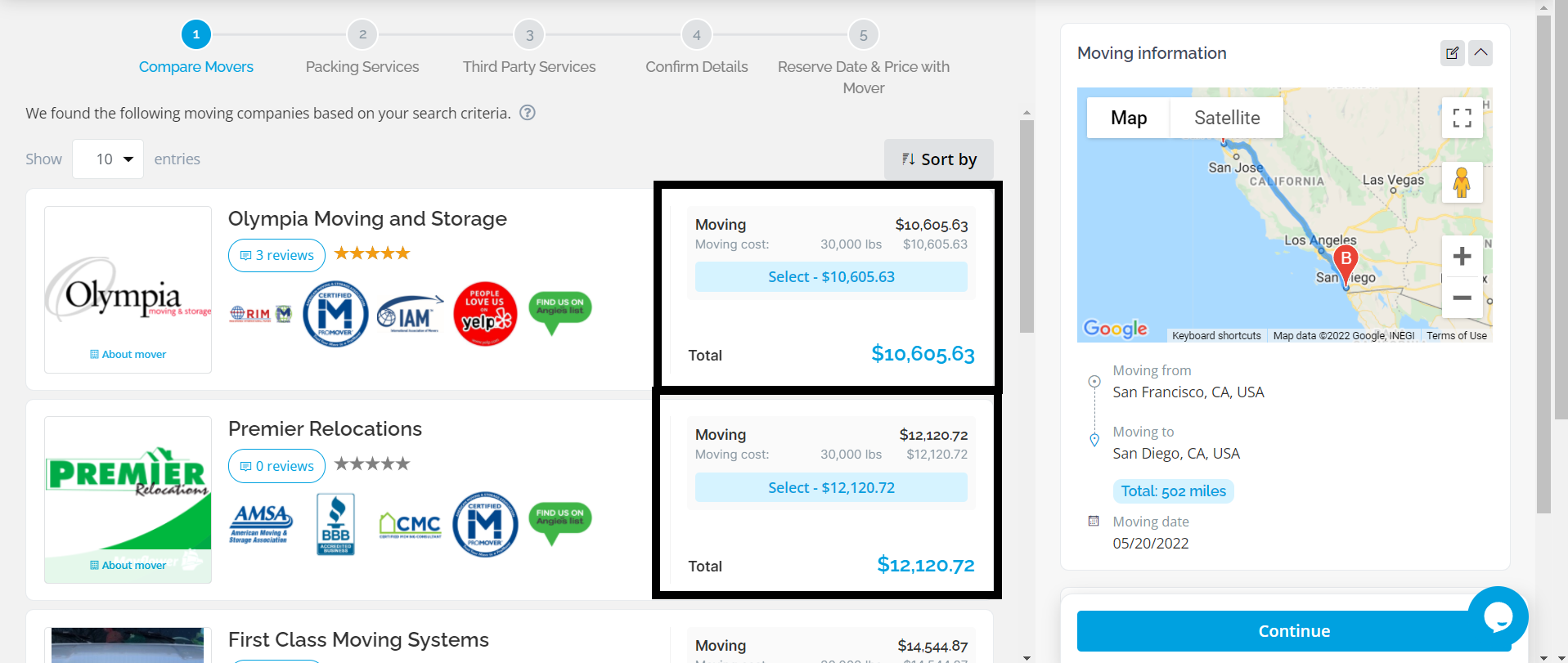 2. Compare Movers
Once you have filled out your form and selected the option to see moving rates, you will see a list of moving companies and price comparisons. You will have the option of viewing 10 moving companies per page to as much as 100 per page.
3. Select a Moving Company
When you are finished reviewing your options, select a moving company that fits your budget accordingly. When you select your moving company and company to ship your vehicle, you will review your moving information again before proceeding to the next step.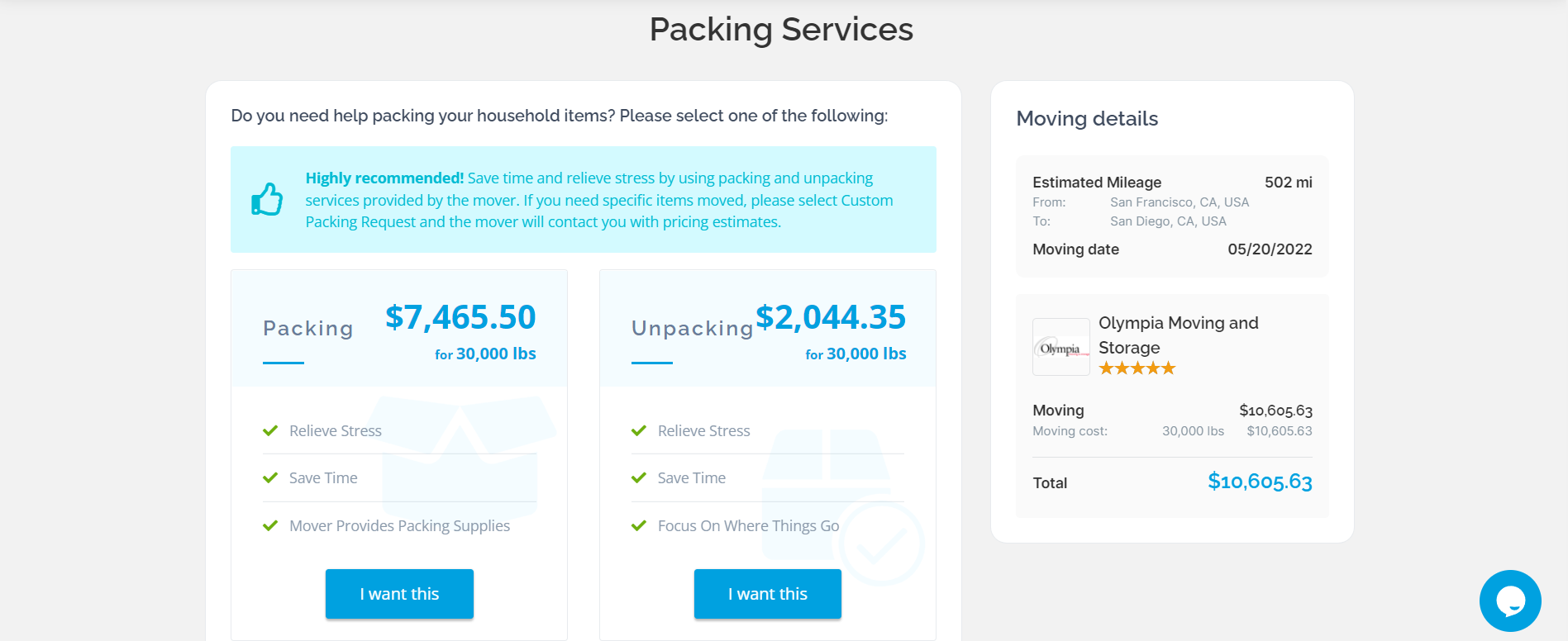 4. Packing Services
With this step, you will have the option of choosing packing or unpacking services, no packing services, or custom packing requests. These services will be quoted using the weight you listed or calculated for your belongings. Once you choose your packing services, the cost of the service you choose will be added onto your estimate. You will then proceed to the next step.
5. Confirm Moving Details
To confirm your moving details, you will need to input the address you are moving from and the address you are moving to. You will then select the type of residences you are moving out of and into – like a single family home, apartment, duplex, or townhouse.
Once you are done completing that information, it is time to enter vehicle details. This includes uploading an image of your vehicle and noting the make, model, and year. There is the option of choosing for your vehicle to be shipped in an enclosed carry truck or open carry truck. Enclosed helps protect your vehicle a bit more, but there is an additional cost. Once you are finished filling in the details, you will be contacted by your movers within a 24 to 72 hour range.
Factors That Impact Moving Quotes
There are a few factors that impact quotes on movers.
Distance
The distance of our move from your old home to your new home will impact the cost of moving. You should expect a higher cost to move if you are moving long-distance. However, moves that are short-distance will cost less.
The average cost of moving locally in the United States is around $1,250. Long-distance moves, of over 11,000 miles, typically cost around $4,890. These estimates are based on moving out of a three-bedroom home and having a moving load of a little over 7,000 pounds.
Size of Your Move
The size of what you are moving will affect the total cost of your move. For one person moving out of a small apartment, the total cost of moving will be much lower than a family of four moving out of a single-family home. The bigger the size, the higher the cost will be. The volume and weight of your belongings are how moving quotes are calculated.
Labor Time
If your movers are spending a great deal of time loading and unloading your belongings during your move, the final cost of moving will be higher. If you prepare ahead of time and have everything packed and ready to go, the cost of moving will be reduced.
Weight
If you have a lot of heavy or bulky items involved in your move, you should expect to pay a higher price to move. This is because heavy items take longer for your movers to transport into their moving truck and they take longer to unload at the new destination. To calculate how heavy your belongings are, check out Agoyu, one of the best apps for moving furniture.
Moving Date
Depending on where you live and are moving to, the cost of moving can be higher during certain dates. If you are moving during tornado season or hurricane season, you can expect a higher cost to move because of the possible circumstances.
This is especially true if your movers are moving your belongings during an active storm or hurricane. You should converse with your moving company to find a date that is not during an uncertain time of the season.
Season
Summer is the busiest season for moving because of the warm temperatures compared to the cold winter temperatures. Moving in the winter will save you some money because winter is the off-season for moving companies.
Get an Instant Moving Quote Today!
The key to getting an instant moving quote is using the right moving app. Agoyu makes it possible for hundreds of people to find qualified moving companies every single day. Give the free Agoyu moving app a try today and find out for yourself.