The process of moving, especially when moving your furniture, can be stressful and time-consuming. Trying to find the right professional movers to help with your move can sometimes be overwhelming.
To help take the weight of moving off your shoulders, consider using some of the best apps for moving furniture. With these best moving apps, you will receive estimates, find professional movers, and easily be able to schedule your move when it is convenient for you at a reasonable price.
Best Apps for Moving Furniture
While there are many great apps to use to get help with moving furniture, here are the best 13 apps that will help make your move easier.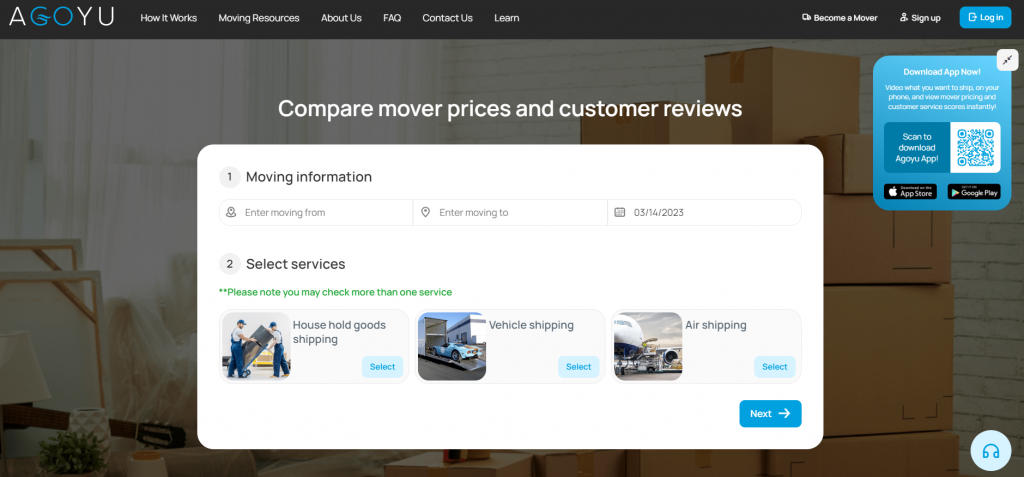 Agoyu is one of the best apps for moving furniture. It is an all-in-one platform that allows you to be in charge of your move. You can read customer reviews, compare pricing, and contact moving companies of your choice for free. If you do not know the weight of your furniture, you can use the Agoyu weight calculator to help determine the weight of the furniture you want to be moved.
In addition to calculating your furniture's weight, Agoyu allows you to take a video of all of the furniture you are looking to ship and it will create a weight estimate based on what was shown in the video. Based on what you have, Agoyu will determine a price estimate and will begin comparing moving companies and their costs. All you will need to do is choose the moving company that best fits your budget, confirm your destination, and specify how many floors your current and new destination has.
Once all of this is confirmed, your moving company will send you a confirmation number for you to use as a reference. Lastly, you can relax and wait for the moving company to contact you about scheduling a good time for them to come.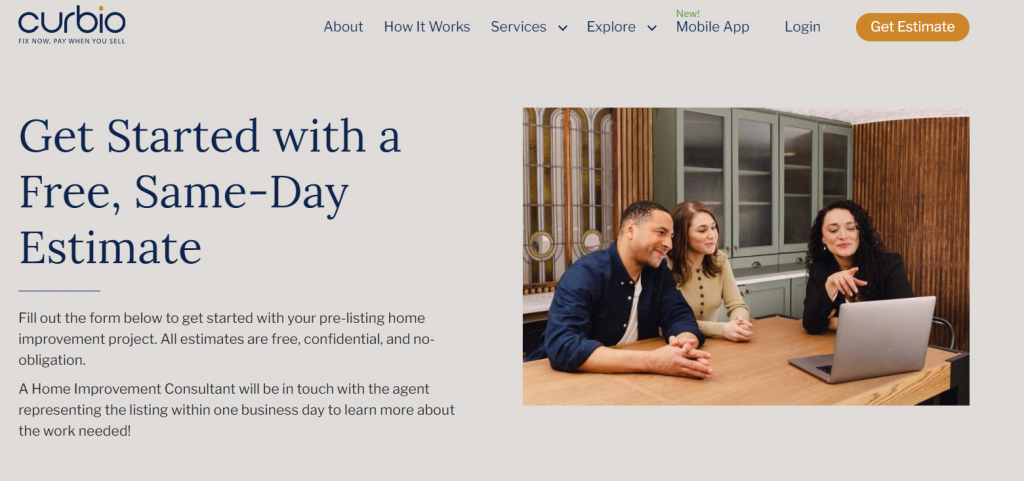 Curbio is the nation's leading pay-at-closing home improvement solution for homeowners and real estate agents. Founded in 2017, the company has set out to transform the process of getting homes move-in ready with its streamlined, tech-powered approach to home improvement.
Curbio is a home renovation company that specializes in preparing homes for sale or rent. They work with homeowners, real estate agents, and investors to help increase the value of their properties quickly and efficiently. If you're moving and want to make some updates to your home before putting it on the market, using Curbio can be a great option.
Curbio is a completely turnkey solution, taking care of all sourcing, project management and communication, and acting as the licensed, insured general contractor on all projects. Curbio makes home improvement accessible and stress-free so that every real estate agent and contractor can grow their business, and every home-seller can unlock the highest value in their home.
From simple repairs to whole home makeovers, Curbio gets every listing on the market fast and sold for top dollar with $0 due until the home is sold.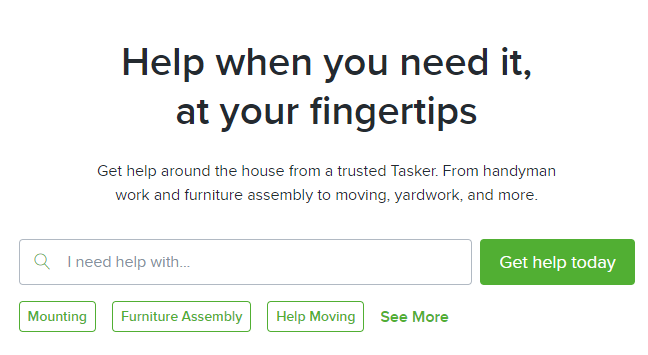 TaskRabbit offers a variety of moving services, including moving furniture, and is simple to use. They will help you search for a local moving company with a reasonable price to help take the worry that comes with moving away from you. The TaskRabbit movers and packers app will remove your furniture and move it to your new destination at a time that is convenient for you.
When you are looking for a local mover to help with moving your furniture, you must enter the correct address of your new destination and if your task is small, medium, or large. You also will need to specify what type of vehicle you need, which will most likely be a truck if you are moving furniture. Your prices will then be displayed after you answer all the questions to ensure your move runs smoothly.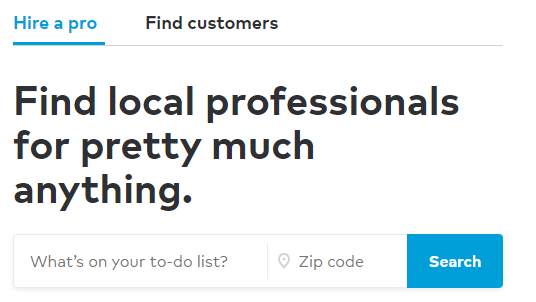 Thumbtack is one of the greatest apps for moving furniture and it is helpful to use when looking for professional movers. It is a free app that can help you find professionals to move your furniture. You will simply receive quotes and professional contacts to help make your decision about which mover to choose that is within your budget.
Before scheduling anything, The Thumbtack moving organization app will allow you to see the cost of the moving company, no matter what the distance, and their work history. There are over one million positive custom reviews for Thumbtack, and it is no surprise that there are so many great reviews.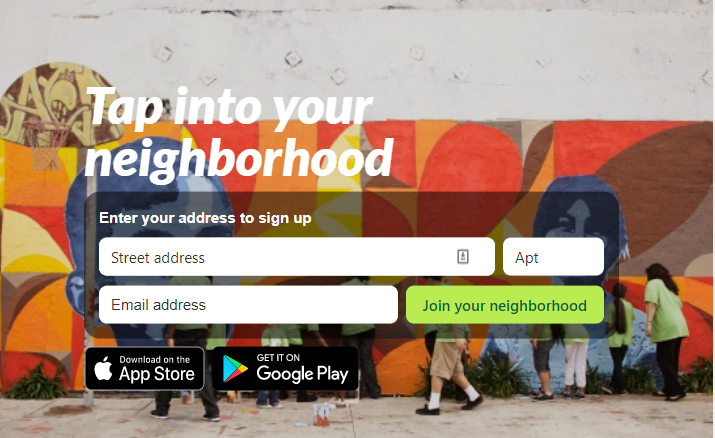 NextDoor is a little different from most moving apps for moving furniture because it is essentially an app to help connect you to your new neighborhood and new neighbors. This app is great because it enables you to look for your neighbor's opinions on their favorite moving companies that will help with moving furniture.
This will give you a local perspective and you will receive almost immediate responses when you ask your question. With the help of your neighborhood, you will surely be able to find movers that are reasonably priced and you know they will be great because your neighbor's experienced it firsthand.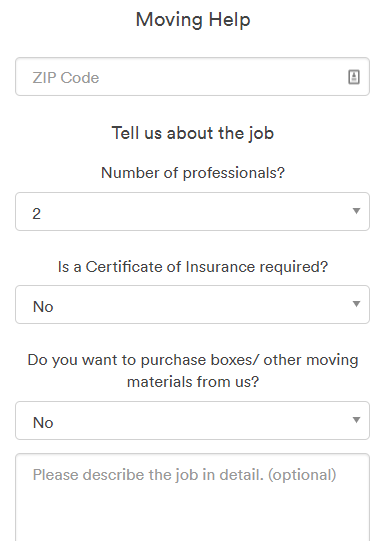 Handy is one of the greatest moving apps, especially when it comes to apps for moving furniture. Handy helps connect you to movers in your area that have skill, experience, and will ensure your move runs effortlessly. With Handy, you are responsible for providing a truck or a van for moving, but they will assist with everything else.
Handy will ensure you have professional movers that will carefully move your furniture from your current destination to your next destination. Handy helps specifically with finding movers for your move and does not provide transportation. When using Handy, just choose a time, schedule your appointment and a moving professional will arrive at the time you chose.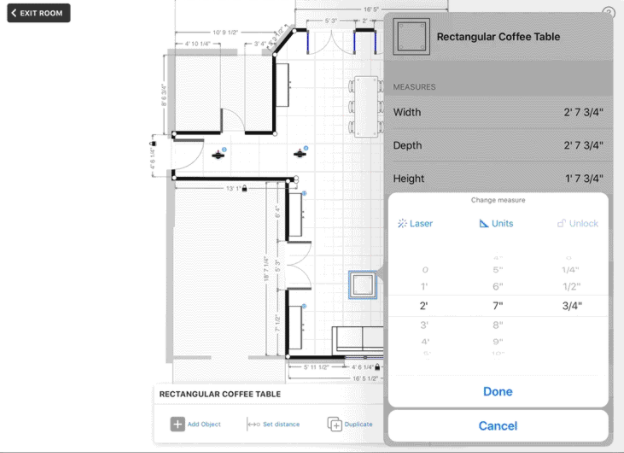 Magic plan is a well-known moving app that can create and share sketches, field reports, and estimates regarding the moving of your furniture. Magic Plan ensures that you feel connected to your movers and that you know everything that is happening.
With Magic Plan, you can sketch interior plans to help envision where your furniture will be placed in your new home, and you can add images that are 360 degrees to create an organized moving plan. Once you have finished adding your images to the app, you will receive an estimate. This app is easy to use and Magic Plan will guarantee that your move runs smoothly.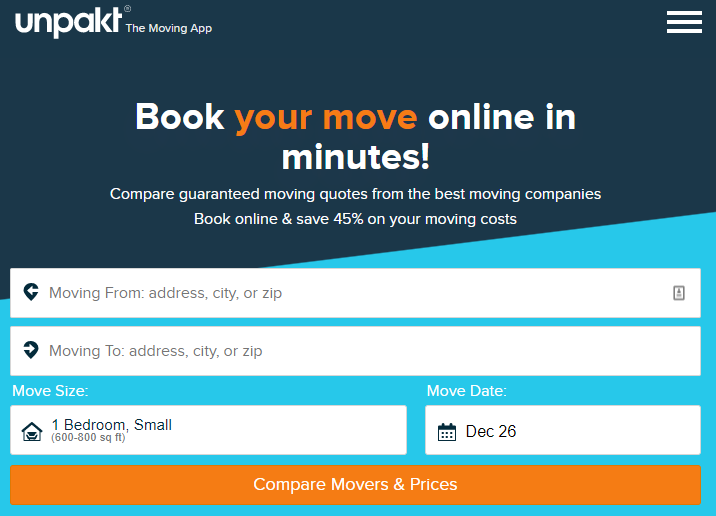 Unpakt is a great house moving app to use for choosing a moving company to assist with moving your furniture. If you are looking for a one-stop shop, Unpakt might be perfect for you.
With Unpakt, you can compare prices and reviews of moving companies that are in your area, create and edit your inventory list, and add details about where you would like your furniture to be moved to. You can either contact the moving company of your choice directly or use Unpakt's support channel to contact them.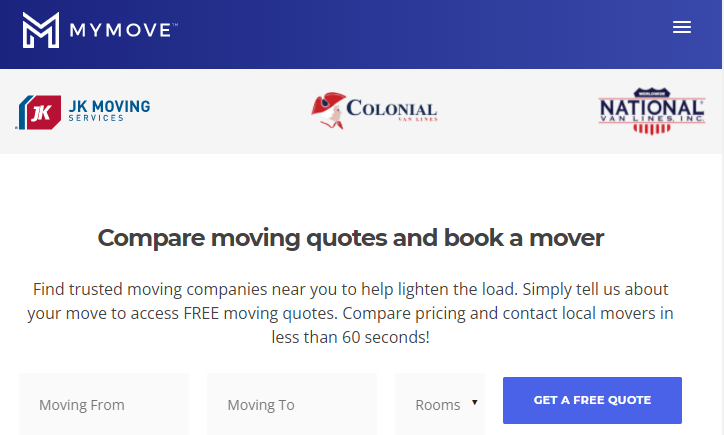 The MyMove app for moving furniture is a great app to use for finding professional movers in your area, receiving free quotes, and discounts. With MyMove, you should begin searching for movers at least eight weeks before your moving date to ensure you get the moving company of your choice on the date you are planning to move.
MyMove is an official partner with the USPS, which means you can submit for mail forwarding, as well as changing the address of your voter's registration. Their moving guide will help make the process of moving your furniture easier the weeks leading up to your move and the day of your move.

The MoveAdvisor app will help make your move simple by creating a timeline of your move, creating an inventory of your furniture and other belongings, and showing reviews of local movers.
MoveAdvisor is great because you can simply book local movers on the app quickly for free, without having to wait weeks to schedule an appointment. If you are leaving California quickly and need to find professional movers, MoveAdvisor will work great for you. This app is comparable to Uber, but for moving. You won't be disappointed with the efficiency of this moving app.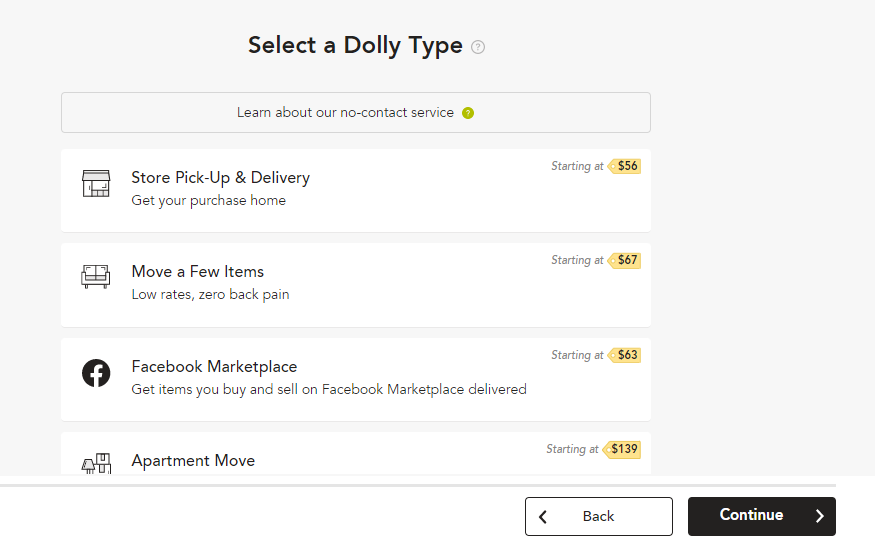 The Dolly app is very similar to TaskRabbit, but Dolly focuses mainly on moving bulky items like furniture. You can hire a Dolly driver to move all the furniture in your home to your new destination.
Dolly can even do an in-store pick-up from many stores such as Lowe's, Costco, Home Depot, Big Lots, or a local furniture store if you ordered new furniture. Dolly is one of the best free apps for moving furniture that will allow you to schedule your move at a time of your choice at an affordable price.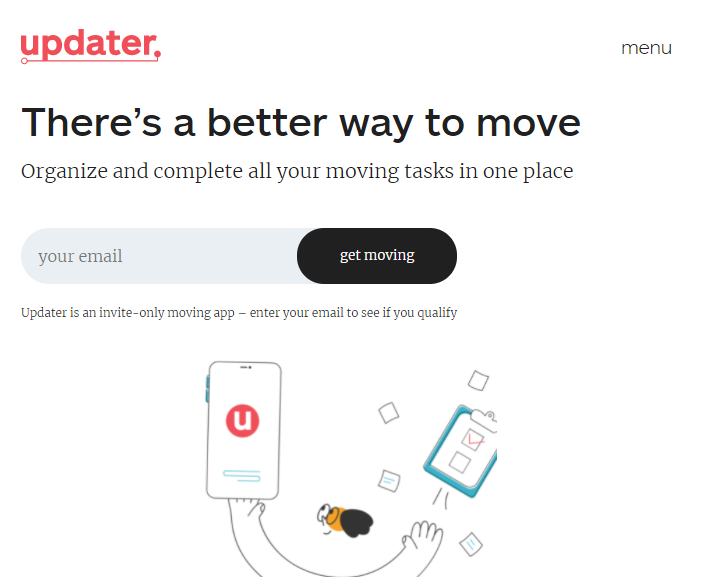 Updater is another great app for moving furniture with many helpful resources for moving. Updater is an invite-only app for moving. In order to use this app, you will need to enter your email to be sure you qualify to use it. Once you become connected with Updater, they will update your address and set up mail forwarding to make things easier for you when you move.
In addition, Updater will also update your address with your local DMV, voter registration, and with any businesses or vendors. With Updater, you will reserve a moving company through the app, get an estimate based on how much furniture you have, rent the moving truck, set up shipment of your car to your new destination, calculate your expenses for moving, and much more. This app is capable of helping you with your move in many ways.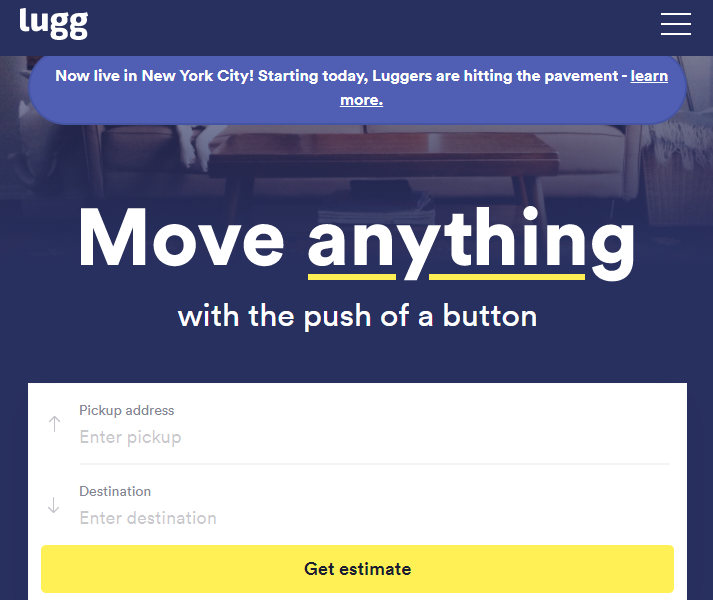 When moving furniture out of a small house or apartment, Lugg is the perfect app to get the job done. With every move through Lugg, there are two professional movers with five star ratings, who will load up, haul, and deliver your furniture safely to your new destination. Lugg will ensure you have the right sized truck, offering anything ranging from pickup trucks to sprinter vans.
You can either schedule your furniture move 30 days ahead of your move or 30 minutes before you move. Lugg offers on-demand services to ensure you can get your furniture moved, especially if you are in a pinch. Lugg is best used in small homes or apartments, and is often used in the best places to live in NYC, since they do not offer large trucks for your move. When your move with Lugg is complete, you can rate your movers on the app and tip them if you feel they successfully handled the move of your furniture.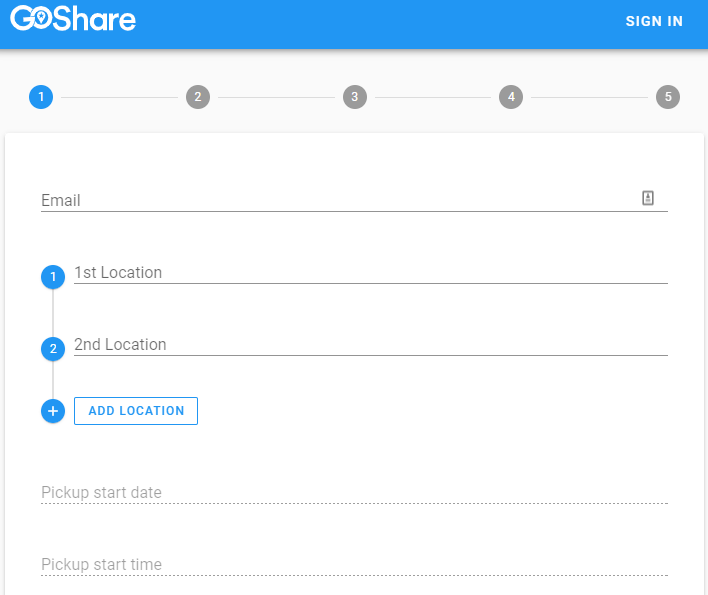 Goshare is one of the best apps for moving furniture that will connect you with a network of local movers to deliver your heavy furniture on demand. Even if you have a large move, like moving from California to Florida, GoShare can help ensure your furniture makes its way to your new home. To get started with GoShare, open up the app or go to their website, and enter your pick up and drop off locations. Then, enter the details about the furniture you want moved and whether it is heavy or light.
The amount and weight of your furniture will help GoShare determine whether you need a pickup truck cargo can, or a box truck. Once you are finished, you will receive a free estimate. GoShare allows you to schedule a move in advance, or request a move on-demand.
Final Thoughts
If you are planning your move, consider using the best app for moving furniture, Agoyu. Agou is the most useful moving app, as it has so many features to help make planning your move easier. Using the Agoyu weight calculator or video feature to help you receive an estimate is a simple way to plan the cost of moving your furniture. If you are planning to move, download the Agoyu app to receive a free estimate today.
FAQ
What are the best apps for moving furniture?
The 3 best apps for moving furniture are: Agoyu, Taskrabbit, and Thumbtack. Agoyu is a moving-specific platform that gives users instant quotes based on the items that need to be moved, and even gives users the option to get a quote by taking a brief video of the items in a room. Taskrabbit and Thumbtack are also great options depending on where you live.
What is best way to move just a small amount of furniture?
If you don't need to move an entire houseful of furniture, a small move can typically be handled on your own, with a small truck rental or trailer. In most cases, renting a small truck can adequately handle a one or two-bedroom move, making them perfect for college dorm rooms, studio apartments, and private room moves or subletting situations.