Chances are if you're relocating you'll want to hire residential moving services to help you with the move. The problem is, there are so many companies to choose from and they're certainly not all equal. 
In this guide, we want to explain the advantages of using a tool like Agoyu to help you find only the best and most qualified household movers in your area. 
5 Steps of Home Moving
The residential moving company that you choose is responsible for a lot of your moving needs, such as providing you with cost estimation and explaining your moving service options. Your moving company does more than just loading, unloading, and driving a moving truck. They do more than you might realize to ensure your belongings safely make it from start to finish. 
1. Prepare 
Your professional movers will explain their residential moving services to you so you have a good understanding of how the process works. Your movers will provide you with a cost estimate and then will take note of everything in your home. This will allow them to inform you ahead of time if there are any items they cannot move and let you know if any of your items have special requirements. 
2. Take Inventory
Your residential moving driver will have a comprehensive Inventory and Condition Report of all the items you are moving. Your professional movers will mark down if any items that are being moved have any damage, to provide proof that they did not cause the damage. When your movers are preparing inventory, you should accompany them so you can voice any concerns you might have regarding the handling of your furniture and belongings.
Using a moving app for moving furniture like Agoyu can help you be in charge of your move. Agoyu allows you to calculate the weight of your furniture, which will be helpful when comparing the prices of professional movers. You will be able to see customer reviews, compare prices, and contact a professional mover for free.
When your movers complete their inventory, you will be asked to sign the inventory. You will need to sign the inventory to acknowledge that you understand the condition of your furniture before the move. You and your driver will both have a copy of this report.
Besides having to sign an Inventory and Condition Report, you will also be asked to sign a bill of lading. This contract authorizes your moving company to transport your belongings and that you agree to pay for their services. The bill of lading confirms your moving services, the schedule of pick up and delivery, and whether or not you chose a protection plan. 
3. Packing 
Your residential moving services driver offers more services than driving the moving truck and moving your boxes. Your professional movers will ensure that your belongings are covered as a form of protection. Sometimes knowing what to pack first is one of the most difficult parts of the moving process. Your movers will be able to help pack your belongings and wrap anything that is fragile in packing paper. 
Depending on which moving company you choose, your professional movers might even label your boxes for you if you haven't already done so. They will ensure your boxes are carefully loaded onto the truck and safely delivered to your destination. 
4. Delivery 
If you are moving a long distance, like moving to Texas from Florida, it is essential to contact your moving company as soon as you arrive in your new home. This will allow your professional movers to confirm your delivery arrangements. When your belongings arrive, give your movers a copy of the floor plan you have in mind. 
If you do not have a floor plan set up, just let your professional movers know where you would like everything. Your overs will reassemble your furniture when it is brought in. If anything seems damaged or in a different condition from before the move, let your movers know as soon as possible. 
5. Unpacking 
If you choose an unpacking service through your professional movers, your movers will assist in unpacking your boxes after delivery. This might be especially helpful if you have a cross country move and are exhausted from the move. Your movers will remove any moving supplies or packing materials. If you choose to unpack yourself, it will be your responsibility to discard any empty moving boxes, packing materials, and moving supplies.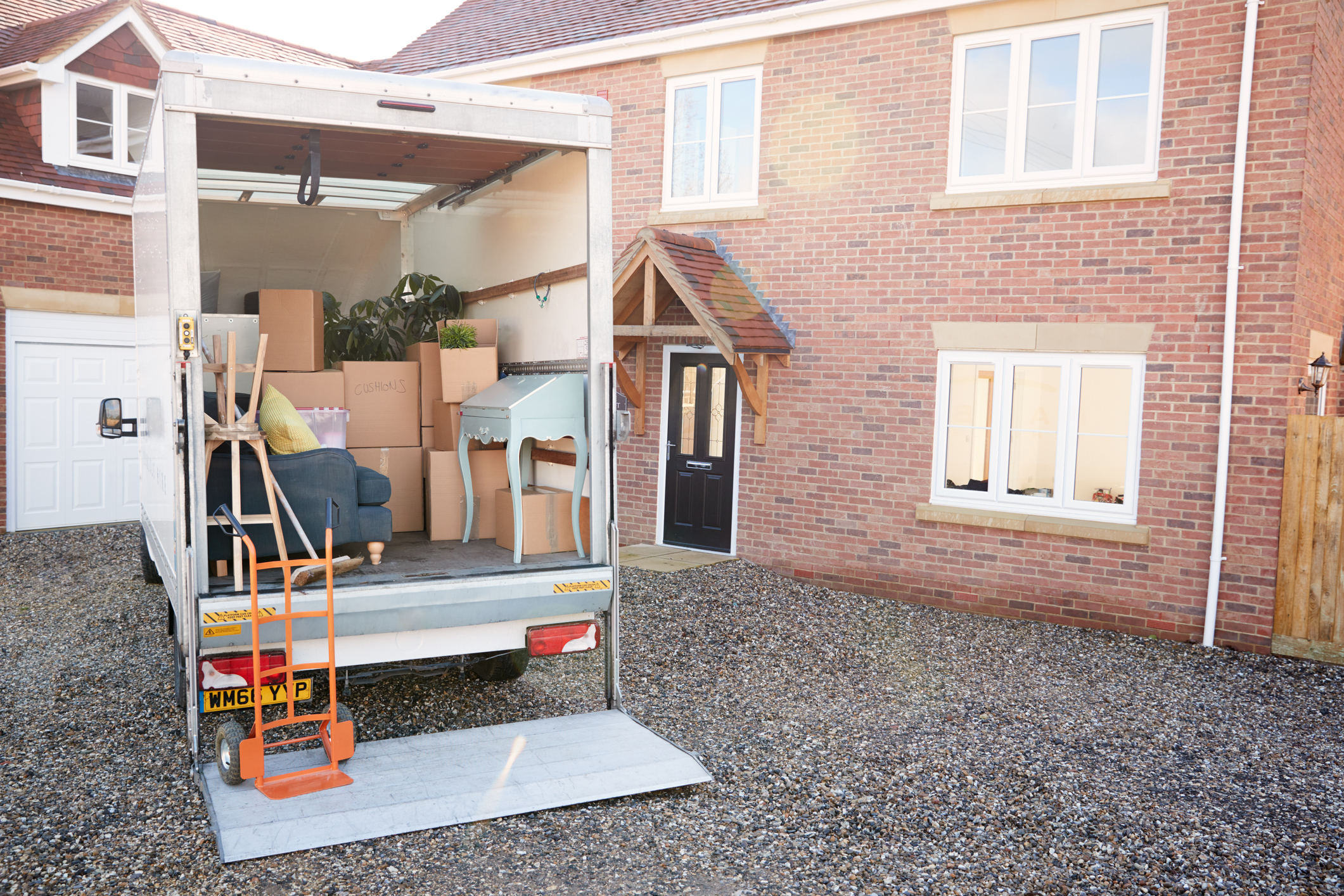 Choosing the Best Residential Moving Services 
There are many factors that go into choosing a moving company to help you with your residential move.
Reputation
Moving companies with many years of residential moving services goes a long way in customer satisfaction. Moving companies with great reputations will ensure you have a good moving experience and that your belongings are safely packed, transported, and delivered.
Reviews
Before choosing a professional mover, check out their online reviews. Reviews often state former customers' opinions of a particular moving company, which will be helpful when deciding which company to choose for your move.
Experience
Professional movers with many years of experience are likely to make your move a smooth one. Moving your belongings is something experienced movers take seriously. Choosing an experienced moving company will help set you up to have an easy going move.
Services Offered
You should be aware of the services different moving companies offer before choosing your movers. If you want help with unpacking, for example, be sure to choose a professional moving company who offers unpacking services. Not every moving company offers the same services.
Cost
The cost of different residential moving services vary. The cost will greatly depend on what services you are opting for with your move, how large of a move you have, and what your movers will be packing and unpacking. 
One of the best moving apps, Agoyu, can help you find professional movers within your price range. This will make choosing a residential mover a lot simpler.
Final Thoughts
When all is said and done, hiring the right residential moving services can make or break your move. Literally. 
With Agoyu, you're able to quickly and easily get a quote online from local moving companies in your area. These companies are pre-vetted, experienced, and licensed. Give Agoyu a try today and see the difference!