If you're planning on moving a home office or even a small business, the job can be daunting. You want to make sure you have the right team of office movers to help you. These professionals will possess the experience, knowledge, and machines necessary to make the moving process simple and fast. 
In this guide, we break down some of the steps you'll want to take before hiring office movers. Many of these factors can make or break the success of your move. 
How to Choose the Best Office Movers? 
There are many factors to consider before choosing the best office movers. When looking to move your office, you should do your research before choosing the best moving company. Looking into the office mover's reviews will help you determine if they are reliable and able to do the job sufficiently. Check their website to find out how many years of experience they have. 
Office movers with experience will have no issues moving office furniture or any heavy items in your office. It is also a good idea to compare the pricing of multiple office movers so you get the best price possible. 
Services to Look For
Many office movers provide a variety of services to help make the move of your office easier. 
Consider looking for these services in your movers before scheduling your office move so you can ensure you are getting everything you are looking for.
Pre-Moving Services
Most office movers offer pre-moving services. These services typically include an on-site estimate, a detailed floor plan, moving coordination, and delivery of materials. These services will set you up for a successful office move.
Moving Services
Most moving services will include the moving of your supplies, packing and unpacking, disposal of boxes or packing materials, storage solutions, and installation of your equipment. Your office furniture movers will also have a truck available to load your office belongings into and the right amount of movers to ensure your move runs smoothly. 
A lot of the time your movers will have a checklist consisting of a list of all of your office belongings. As they unload the truck, they will check off every item that has been moved to your new office. This will ensure nothing is forgotten or left behind.
Storage Services 
Your office movers will likely offer short-term or long-term storage solutions. This can be helpful if you are downsizing your office and need a place to put any extra furniture or equipment that will not fit into the new office. 
You and your movers might even be able to manage your inventory online, depending on which office movers you choose. As a part of their storage services, your office movers will offer warehousing and distribution as well. 
After Moving Services
Once your office move is complete, your movers will help with debris pick up and will clean out any other messes made during the process. They will ensure everything on the checklist has been delivered and will likely be able to help with wall and picture mounting. Since your movers were so helpful, your office will be ready to go in no time.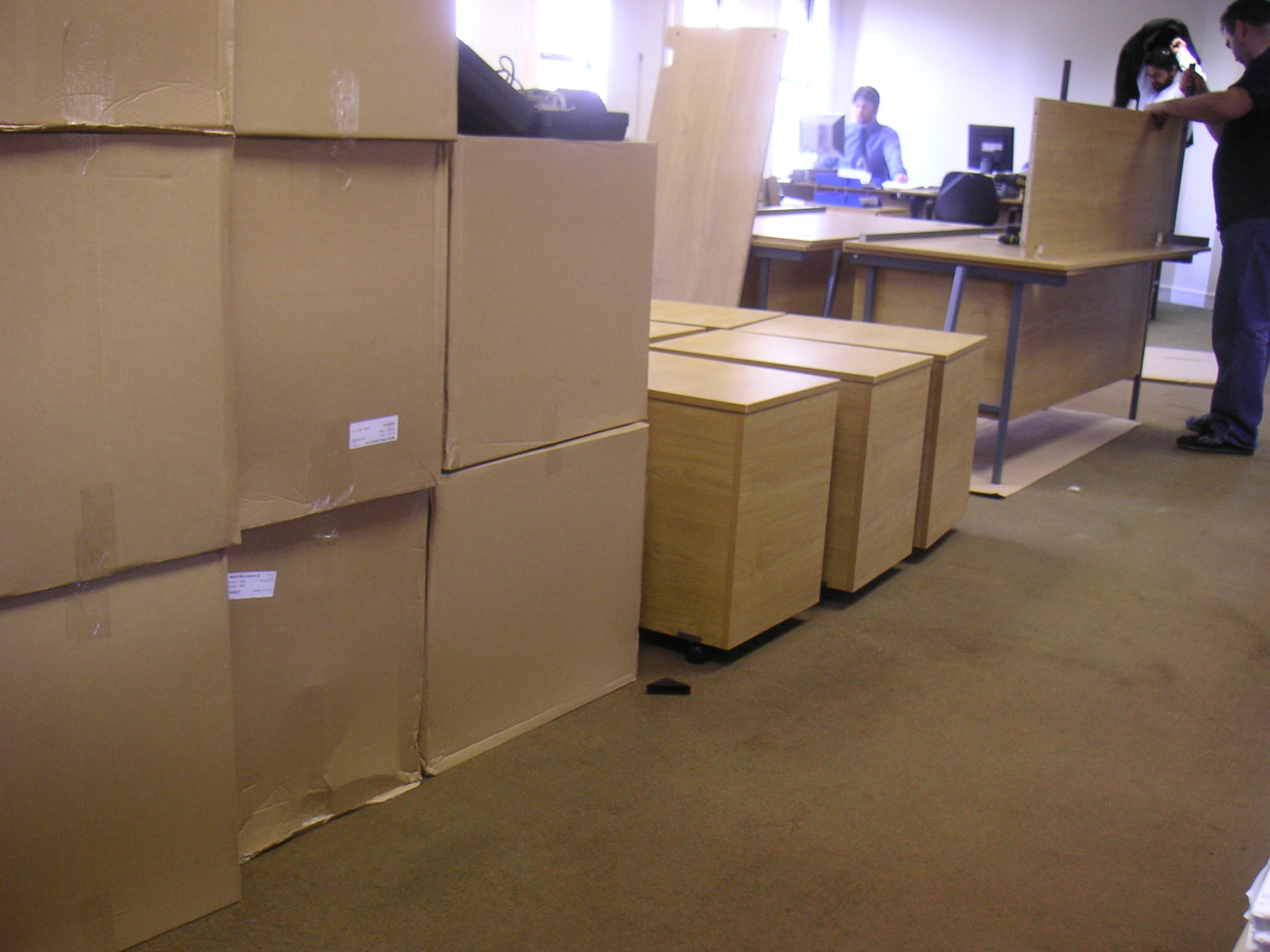 How Much Will Office Moving Cost? 
Office moving can range in price from between $75 per hour to $230 per hour. This pricing estimate depends on the size of your office and how much they have to move. You should expect the cost of your office move to be higher when you are moving long-distance, especially during a cross country move.
If you are using additional services, like equipment installation or clean-up services, expect the price you pay to be higher. While some office movers include these services in their pricing, others do not and you will need to pay an additional fee. 
Top 5 Tips for Office Moving
To ensure you have a successful office move, consider these 5 tips for office moving.
1. Plan Your Office Move Early
Office moving requires detailed planning and it is best to be prepared ahead of time. Check out the best apps for moving furniture, like Agoyu. This way, you will have a head start on knowing what your office move will cost and which movers might be right for you. 
When you are planning your office move, choose a moving date as early as possible. This will ensure the office movers of your choice will be able to assist with your move on your chosen date.
2. Set a Budget
It is important to set a budget for your office move. You should know what is a reasonable price for you to pay. This way, you will know what services you can afford from your movers. If it is in your budget, take advantage of packing services and clean-up services so you can have an easier office move. For example, many movers on Craigslist offer plenty of affordable options for moving that include additional services but you have to be careful. 
Since some movers already include these services in their pricing, their prices might seem higher than others. Consider this when planning out a budget for your office move. 
3. Update Your New Address
Updating your address when moving is something that is often overlooked in the beginning. Be sure to inform your clients or customers that your office is moving and when your business will return to normal. 
You also should start updating your address on your business cards, social media, website, and letterhead so there is no confusion. If your business is listed on Google, request for them to make a change to your new office address one month before you actually move. 
4. Clean Your Office Before You Move
It is common for dust to be overlooked in your office space. Cleaning probably isn't your top priority when you are working in your office. Before your office move, it is a good idea to clean your current office to declutter and get rid of any heavy dust. This will make the moving process easier and your movers will be appreciative of your efforts. 
5. Research Office Movers
This is the most important tip for office moving. It is important to carefully research commercial  movers in your area before making a decision. Looking into customer reviews, pricing, and what services they offer will help you determine which office movers are right for you. 
Make sure that you are happy with what they offer and what they charge, so you are not surprised with your bill at the end of your office move. Begin researching office movers early on in the moving process because it can take a lot of time to choose the right movers.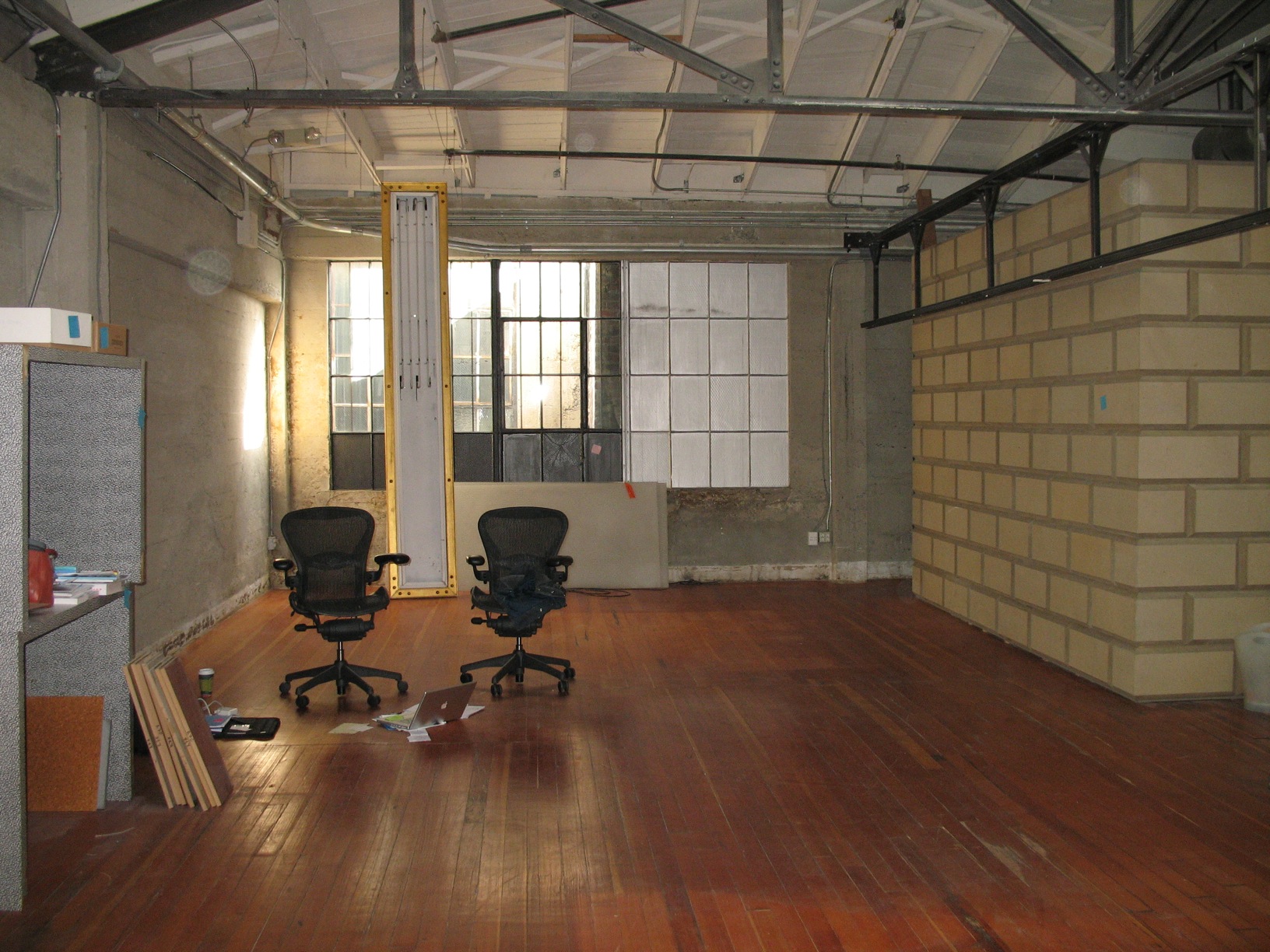 How Much Should You Tip?
Generally, you should aim to tip your office movers between $4 and $5 per person for each hour they have worked. The tip you provide your office movers should reflect how difficult your move was and what services were provided. If your office move seems more complicated than usual, consider tipping a little more. 
Other Office Moving Factors to Keep in Mind
Design a floor plan

Set up internet and phone installation ahead of time

Research insurance options, especially if you need equipment moved

Collect moving supplies early

Review your moving schedule with your office movers
Final Thoughts
If you're on the fence about moving your office or you're not sure where to get started. Check out the Agoyu moving quote app. The app can help you estimate the total cost of your move in a few simple steps. Best of all, using the app is free and you'll receive an accurate quote in minutes from qualified office movers in your area. Get started today!