So, you're thinking about moving to Texas from Florida? Join the crowd because more than 500,000 people relocated to Texas in 2019 and the trend continues to move in that direction. People have been moving to Texas for years and that's why Texas is growing at a rate of 16.4%. The only state with more people moving there is Utah. 
If you're serious about moving to Texas from Florida, there are a few things you'll want to know. By the end of this guide, you should feel confident about your choice and know whether or not the Lonestar state is the place for you. 
Cost of Moving to Texas from Florida
The cost of moving to Texas from Florida will vary dramatically based on how many things you have, how many people you're moving, and exactly where you're going. For example, to move yourself and a studio apartment with a cheap U-haul, you might be able to do it for a little more than $1,000. 
But, on the other side of the coin, moving a four bedroom house and a family of six can cost you upwards of $8,000 or more. Not to mention the cost of lodging, tolls, parking, and food along the way. 
To provide a rough estimate of what you can expect to pay; the average family of four will pay between $2,000-4,000 to move from Florida to Texas. This includes the cost of a professional moving company as well. All you'll have to do is pack up your belongings yourself. 
Some of the best moving apps like Agoyu can help you get accurate and up-to-date quotes on exactly how much it will cost to move.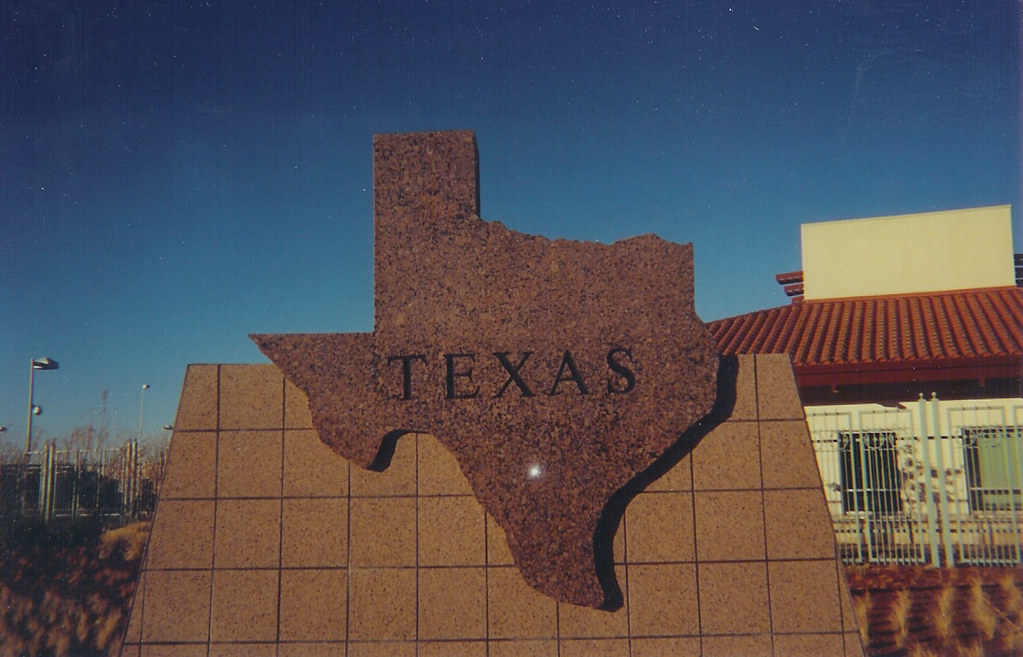 Why are People Moving from Florida to Texas? 
We think the biggest question is, "why are so many people moving to Texas"? While we do agree that everything is bigger in Texas, bigger isn't always better. Here are some of the biggest things drawing residents out of Florida and into Texas. 
Jobs 
Whether we're talking about the oil and gas industry, customer service jobs, manufacturing, or technology, jobs are booming in Texas. In fact, the Federal Reserve Bank of Dallas forecasts a 5.6% increase in jobs in 2021. This is an additional 695,000 jobs added for the Lonestar state. 
Best of all, it's not just job growth and volume, it's pay as well. These very jobs pay more in Texas. The average wage in Dallas is $67,500 with a state salary averaging about $38,000. The average per capita income in Florida is around $31,000. So, people are leaving Florida for better job opportunities and higher wages. 
Lower Cost of Living 
We'll get into this in further detail later on in the article so we don't want to spend too much time on it but Texas is more affordable. In Houston, the median home price to annual household income ratio is 2.9. In Miami, it's 8.7. That statistic makes Miami the fifth least affordable city to live in the country. 
When we think of expensive places to live our minds immediately push us to California and New York but the high demand in Florida over the past decade is really pushing primarily South Florida into that equation as well. 
Housing Market 
We all know that the housing market in Texas is really what draws people there. Land is cheap and there is a lot of it. Many of the people that move to Texas do so to find a large piece of land that they can get for an affordable price to build a beautiful home on. The process of land acquisition is much simpler as well with loose regulations, less fees, and easier to acquire permits. Since Texas has fewer regulations, it makes it much easier to build a home.
Family Friendly
Now, this is not to say that Florida isn't family friendly because we're sure that there are just as many family friendly places to live there as in Texas but education is what separated Texas from much of the competition for many years. The Lonestar state scored high on national tests in Math, Science, and Reading for decades but unfortunately has seen a dip in standardized test scores over the past few years. Still, Texas is home to some great universities and also has a relatively low crime rate making it a solid destination for families. 
Cost of Living in Florida vs Texas
Florida offers some of the best living costs in the country but Texas is still the winner with a cost of living index that is actually lower than the nation average. The median listing price of a house in Texas is also $274,500 compared to $300,00 in Florida. Not to mention the fact that Texas has a super hot rental market in new trending cities like Austin and Fort Worth. These have become major destinations from young professionals looking for a place with great incomes, plenty of jobs, affordable housing, and a forward-thinking vibe. 
If we take a look at average gas prices, we'll also find that Texas has a bit of an advantage there as well. With gas prices at the time of writing around $2.82 versus $3.11, that gives Texas an approximate $.30 advantage. 
The overall theme is that Texas is one of the most affordable states to live in across the country. Florida falls closely behind and is still much more affordable than other popular states such as California or New York. 
Texas vs Florida Weather 
When comparing Florida vs Texas living, both states have great weather. They don't call Florida the sunshine state for no reason and with an average of 237 days of sunlight per year, it's great for those looking to take in plenty of vitamin C. Coming in a very close second in Texas with 234 days of sunshine per year. 
But, there is one major caveat here. When it rains in Florida, it rains, and it does so more often. According to the same data, Florida experiences around 115.4 days of rain per year compared to Texas getting only 77.6. While it might not be good for the crops it's good for those who prefer dry weather.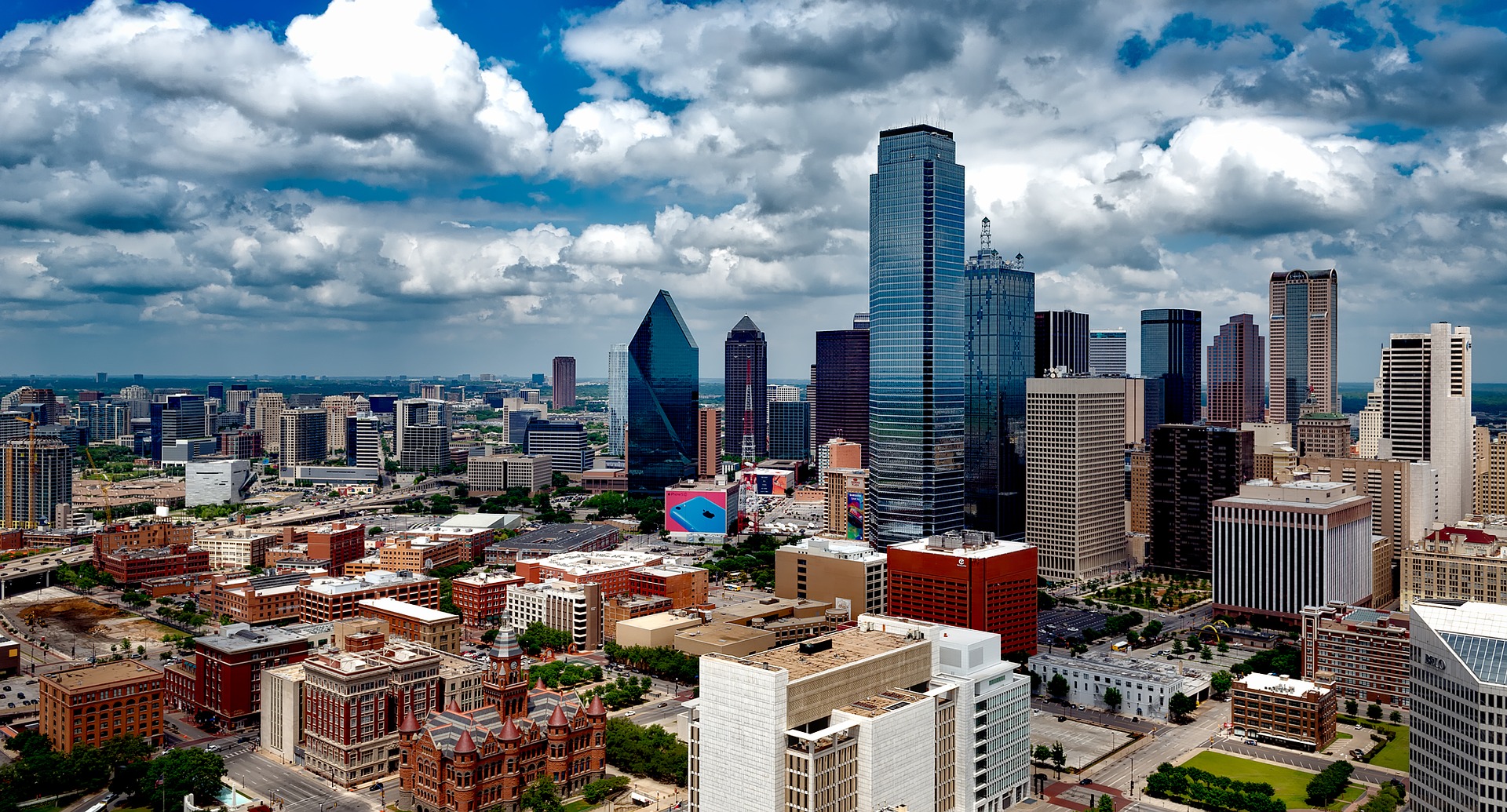 Popular Cities in Texas
As we said, Texas has become a popular destination for younger people looking for an affordable place to live that still maintains many of the "old school" values Texas is known for. Here are some of the top cities people are moving to in Texas. 
Austin – This city is known for a bustling entertainment scene and plenty of neighboring suburbs within close proximity of the city. You can live just outside the city, experience lower home/rent prices, while still enjoying everything the big city has to offer. Austin has become a popular destination for young professionals. 
Dallas – Dallas is a great spot for those who are really focused on the economy and jobs. The job market is booming here, the salaries are nice, and it has a reasonable cost of living for such a large city. You'll have a nice blend of suburban and urban life here with Dallas maintaining much of that small-town vibe within the confines of a concrete jungle. 
Houston – If Dallas is just a bit too much, try Houston. There's a strong job market here too, affordable living, and a median salary that is much higher than the national average. Houston offers everything the big city offers with a bit of a slower "southern" pace. 
Corpus Christi – Another popular destination for young professionals is Corpus Christi. The energy business is big here and manufacturing has also put this Texas town in the limelight. There are tons of opportunities for those who want to experience a reasonable cost of living and a suburban lifestyle without having to go more than 20 minutes from the big city.
Moving from Texas to Florida: Should You Move? 
You've read the data, you know the facts, and now it's time to make a decision. Is moving to Texas from Florida the right decision for you and your family? Uprooting a family is never an easy decision but rest assured knowing that Texas is a great place for both families and individuals. Whether you're a family of four trying to find a better life or a bachelor moving for better job opportunities, Texas has plenty to offer. 
If you're ready to make the jump, getting packed up and moved out is a big step. Agoyu will help you find the lowest price on moving companies with the highest ratings in your area. Click here to receive moving quotes online.