Moving usually involves stress and long days filled with work. Instead of using a typical moving company for your move, you can use a luxury moving company to provide you with a more relaxed and premium experience.
Luxury moving companies offer moving services that standard movers do not typically provide, such as moving fragile items, climate-controlled storage, and on-site concierge services. There are multiple high-end movers across the country, but we have carefully chosen 5 of the best luxury moving services.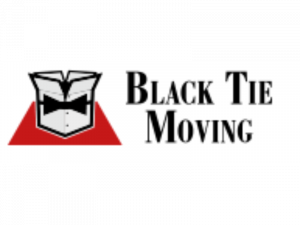 Best Overall
Pros
Local and long-distance moving
Custom crating
Junk removal
Offers handyperson services
Cons
Black Tie Moving is the best overall luxury moving company. They offer various services, such as junk removal, custom crating, handyman services, full-service packing, and short and long-term storage. While they handle local and long-distance moves, Black Tie Moving has a limited service area.
They have locations in Ohio, Texas, Delaware, Georgia, Tennessee, Arkansas, Alabama, Arizona, Kentucky, and Colorado. From these specific states, they can help you move anywhere in the country. Black Tie Moving puts its customers first and offers the best service possible.
They are among the highest-reviewed luxury moving companies on Angie's List, the Better Business Bureau, and Yelp. While they do not provide online sample pricing, they advertise transparent pricing on their website. Once you fill out a contact form, a customer service agent from Black Tie Moving will contact you to give you accurate pricing for your move.

Best for Moving Fragile Items
Pros
Experts at moving fragile items
Various flexible services
The moving team is background checked
Offers an on-site concierge manager
Cons
Does not offer GPS tracking unless it is a military move
Closed on weekends
Suddath is the best luxury moving company for moving fragile items. Each member of their moving crew has undergone special training to ensure you get the highest quality service. Suddath will ensure fragile items, such as pianos, art and wine collections, antiques, and glassware, will get to your destination safely.
A dedicated concierge manager will be assigned to you for your move and will coordinate every aspect. The concierge manager will help you from the start through the end of your moving process. This manager will be your single point of contact, making it simple for you to contact them if you have any questions.
Suddath has mainly positive customer reviews, making it clear that they are a well-liked moving company. They do not offer online or instant estimates. To get an estimate for your move, Suddath will need to review your home inventory to give you an accurate price.


Best International Mover
Pros
Specializes in global relocation
Offers a free quote using their virtual walkthrough system
24/7 customer service
Generous cancelation policy
Cons
A deposit is required to schedule your move
Moving process can sometimes be outsourced to third-party movers
International Van Lines is one of the best luxury moving companies for international moves. They specialize in global relocation and currently offer moving services to 180 countries. They offer 24/7 live customer service to ensure you always have someone to help you plan your move.
International Van Lines have a lot of experience with moving delicate items and will carefully transport them to arrive safely at your new home. They can also ship your vehicles if they are rare or high-end, via ocean freight inside enclosed containers to protect them from damage.
A 25 percent deposit is required to schedule your move, and they have a generous cancellation policy if you need to cancel your move. You are ineligible to receive a 100 percent refund, but you must notify them at least 48 hours in advance.
You can only get a quote online by using their virtual walkthrough system, which helps you accurately price your move.

Best for Guaranteed Moving Date
Pros
Packing and loading dates are guaranteed for your move
Uses fully electric moving trucks
Custom crating is available
International moving
Cons
Local moves are only for Virginia, Maryland, and Washington D.C residents
JK Moving Services is one of the best high end moving companies that guarantee a moving date. JK Moving Services is a small moving company based in Virginia that guarantees your packing and loading dates for your move.
They offer assistance for local moves, cross-country moves, and international moves. However, their local moves are only for residents of Virginia, Maryland, and Washington D.C. JK Moving Services does its part of going green, as all of their moving trucks are fully electric.
They offer financing for all moves, custom crating, storage options, and full-service packing, and they have an A plus rating from the Better Business Bureau. When planning your move, JK Moving Services will provide you with a personal moving coordinator with a quote and help you handle your move every step of the way.


Best for Excellent Customer Service
Pros
24/7 customer service
Has over 80 years of moving experience
Furniture assembly and disassembly
Offers a high-end moving plan
Cons
Restrictive cancelation policy
North American Van Lines is one of the best luxury movers with excellent customer service. They have 24-hour customer service with over 500 agents. Their representatives are always friendly and helpful. North American Van Lines has over 80 years of experience in the moving industry, which is why they have such great reviews.
They have a high-end moving plan for those interested in luxury moving. The high-end plan includes packing and unpacking services, fragile item moving, and appliance disconnection and reinstallation in your new home. You can request a free quote online \and receive a custom estimate for your move.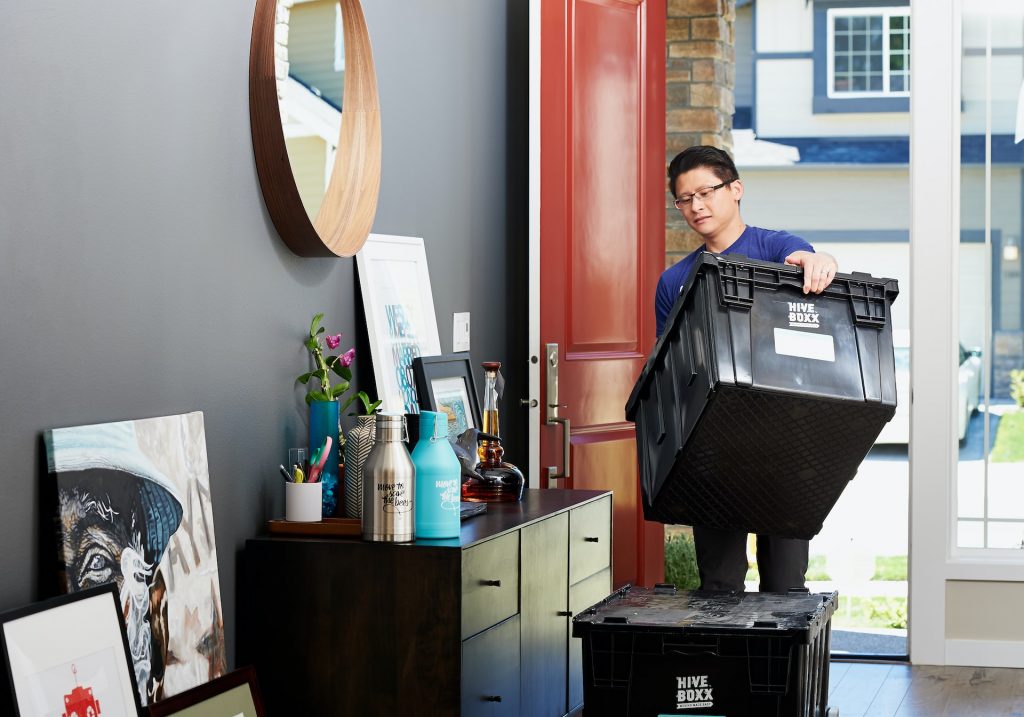 Luxury Moving Companies – Frequently Asked Questions
Here are some frequently asked questions regarding luxury moving companies, so you can better understand the services they offer.
What is included in my base price?
The base price for your move will include loading, unloading, and liability coverage. For example, if your items are covered at a rate of 60 cents per pound per item, a damaged coffee table that weighs 20 pounds will allow you to receive only $12 once you file a claim.
This does not cover the value of most of your inventory, but it is typical within the industry. You can inquire about valuation coverage with your luxury moving company to help supplement the released liability coverage. Many moving apps explain what is included in a base price and can help prepare you for your move.
What are the advantages of hiring a luxury moving company?
There are a few advantages that come with hiring a luxury moving company. If you have many fragile items, such as a piano, artwork, or glassware, luxury movers will ensure your items all arrive safely at your new destination.
High end movers also help make the moving process less stressful for you. If you rent your own truck to move, it requires you to put in a lot of work and assume liability for all of your belongings.
How do I get a flat rate quote for my move?
Getting a flat rate quote for your move can vary depending on the moving company. When looking for luxury moving companies, you should get quotes from a few companies before deciding which company you will choose.
This can help you get a better idea of what the average cost is and can help you to choose a luxury mover with better services and pricing. To get your flat rate quote, call different companies and ask for a quote, check online, or complete a form to receive a call.
How do I choose a luxury moving company?
When choosing a luxury moving company, you should always look into reviews and ratings. Reading reviews of a moving company is essential, as their reputation will help you see if the company is trusted and valued.
You should ensure that your luxury movers have experience and are appropriately trained to handle high-end and fragile items.
Luxury movers typically undergo special training to know how to handle these items during your move. Your mover should be able to customize their service to your specific needs since you are paying for a more convenient moving service.
If you need your vehicle to be moved, be sure the company provides vehicle shipping before making a choice. You should also be sure to hire cross country movers if you plan to move outside of your state and international movers if you are moving to a different country.
Final Thoughts
Deciding which luxury mover to use can take some time, so it is essential to ensure that it meets all your moving requirements before scheduling your move.
You can use the Agoyu app to find some of the best and most qualified luxury moving companies in your area. Agoyu can help you to compare pricing, read customer reviews, and contact movers for free.