Whether you want to enjoy the beautiful evergreen forests of Washington or the sunny and hot suburbs of California, there is a lot to think about when moving to a new state. Moving from California to Washington might not be a big change in terms of mileage but the scenery, weather, cost of living, and even the job market are all important factors to consider. 
Every state has something different to offer, but we specifically are going to dive into the differences between California and Washington and why they may, or may not be, the right state for you
Moving from California to Washington 
The cost of moving from California to Washington state can vary. There are a few factors to consider when going over moving costs. You will need to think about the size of your move, the distance, route, and the time of year you are moving.  With the help of a moving company, it can cost anywhere from $1,500 to $4,000 with these factors included in the cost. 
Of course, hiring a professional moving company will be more costly than renting a U-Haul and towing your belongings, but it could be much more convenient. According to the U.S. Census, over 600 thousand people are moving out of California each year.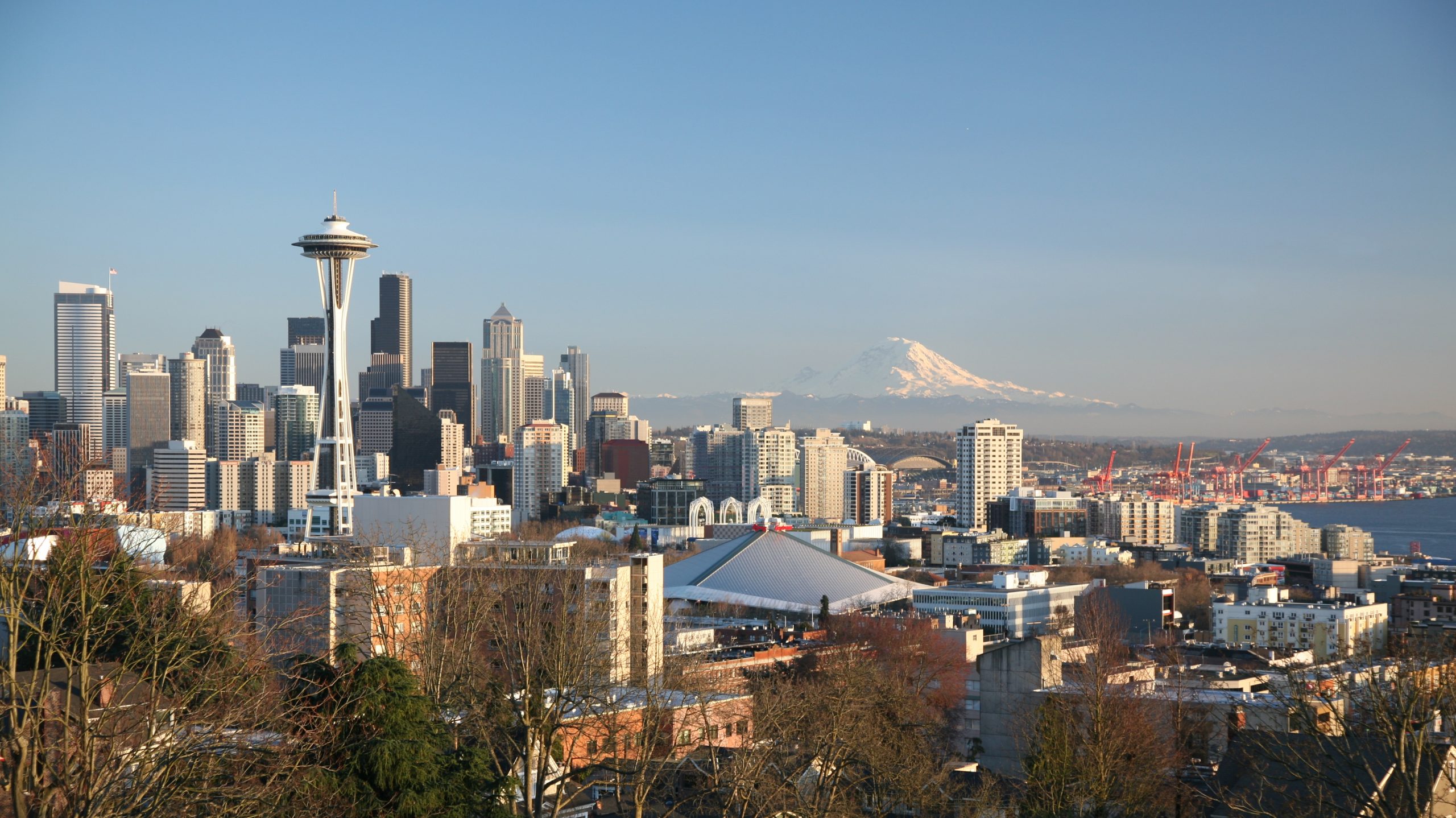 Why are People Moving from California to Washington? 
There are an abundance of reasons that Washington is becoming a Californian's "go to" state. Let's dive into some of the things that make Washington such an appealing state to live in, as opposed to California. 
The Amenities
Washington state offers wonderful amenities. Whether you want to check out their beautiful scenery, enjoy a mild climate, or plan some fun outdoor activities, you will certainly be able to find something to do, at a more affordable price than California. 
Washington Is a Fast Growing State
Washington is one of the fortunate states to have a  booming job market. There has been a steady increase in the state's population since 2020, making the job market a probable cause for Washington's growing population.
The Scenery
From the tops of snow capped mountains to the bottoms of the beautiful lakes, Washington will have you hooked. Whether you want to hide away in the evergreen trees, or live in the city, Washington's beauty truly is something to appreciate.
Tourism
Washington is known for much more than it's scenery and job opportunities. There are a few fun tourist attractions as well. Whether it be the town of Forks from the Twilight Series or the Space Needle in Seattle, you will certainly be able to plan an exciting day out.
Incredible Higher Education
Washington is known for having highly educated residents, most likely because of the excellent educational institutions the state has to offer. The University of Washington, Washington State University, and many other four year to two year colleges are some of the reasons the general population in Washington is so highly educated.
Affordable Housing
Although Seattle has recently seen an increase in the price of housing, Washington is known for its reasonable housing prices. This is one of the main reasons why California residents are moving to Washington State. 
California vs Washington Cost of Living
There are a few differences between the two states when it comes to cost of living. Let's discuss the differences and break them down a bit.
Housing
In Los Angeles California, the median home cost is $883,400. In Seattle Washington, the median home cost is $851,400. Factored into these costs are location, convenience, and neighborhood. These prices can vary, but these are about what it will cost to live in a home in cities like Los Angeles or Seattle.
Rent
The cost to rent will differ based on the city you are renting in and the size of the apartment. The average cost of rent for a one bedroom apartment in Los Angeles, California is $2,097. A larger apartment with three bedrooms will cost about $4,263.
The average cost to rent a one bedroom apartment in Seattle, Washington is $1,650 and the average rent of a three bedroom apartment is $3,150. 
Food
In California, the average food cost is between $233 and $266 per person per month. This is a reasonable amount for one person to spend each month on themselves for food. Obviously, if you have more than one person in your household, this cost will rise. 
In Washington, the average cost of food is around $150 per person per week. This is a bit less than the food cost in California.
Gas Prices
As of September 2021, the average cost of regular gas in California is around $4.40 per gallon. In Washington, the average cost is around $3.89 per gallon. California is slightly more expensive than Washington. However, both of these gas prices are amongst the highest in our country. 
Taxes
An interesting fact about Washington is that they do not have income taxes. However, Washington does have a 6.5% state sales tax on all retail sales. 
California has among the highest taxes in the nation. California's base sales tax is higher than that of all the other states. Its top marginal income tax rate of 13.3% is actually the highest state income tax rate in our county. California's statewide sales tax is 7.25%, making their statewide tax more than Washington as well.
Utilities
Possibly to your surprise, California residents pay relatively low utility bills. According to the U.S. Energy Information Administration (EIA), California residents pay an average monthly electricity bill of $101.49. Washington residents spend an average of $103 per month on their electric bill. 
The average gas bill per household in California is around $63 and in Washington it is around $76 per household.
California vs Washington Weather 
If you enjoy sunny hot summers and mild winters, the weather in California would be great for you. California has pretty hot summer days and cooler evenings. The winter is mild, but can be rainy between January and March. Northern California has snow in the winters, still mild, but still snowy – especially if you live high up in the mountains. Spring and fall are comfortable seasons, usually being mild and sunny without any fog. 
Another thing to think about when moving to California is the risk of flooding, droughts, fires or Earthquakes. California is prone to these natural disasters due to a combination of its geology, coastal conditions and fluctuating weather patterns. 
Washington, however, has different weather in two different portions of the state – Western Washington and Eastern Washington. The weather in western Washington is rather mild. Summer days rarely rise above 79 degrees and  winter days rarely dip  below 45 degrees. Snow is highly unlikely but can happen. The temperatures at night in the winter can easily get down to the 20s and 30s. The annual rainfall in the Seattle area is around 37 inches per year.
As for Eastern Washington, winters are pretty rough. The Cascade mountains can get up to 200 inches of snowfall annually. This is why winter sports, like skiing, are so popular in Washington. Outside of the Cascades, the surrounding cities get plenty of sun in the winter and receive less rain than the Western portion of the state. Summers are hotter and winters are colder compared to Western Washington. The average summer temperatures are usually in the low 90s and the winter temperatures are usually in the upper 30s.
Natural disasters are common in Washington. The most common natural disasters are wildfires, severe storms, earthquakes, volcanic eruptions, floods, droughts and even tsunamis.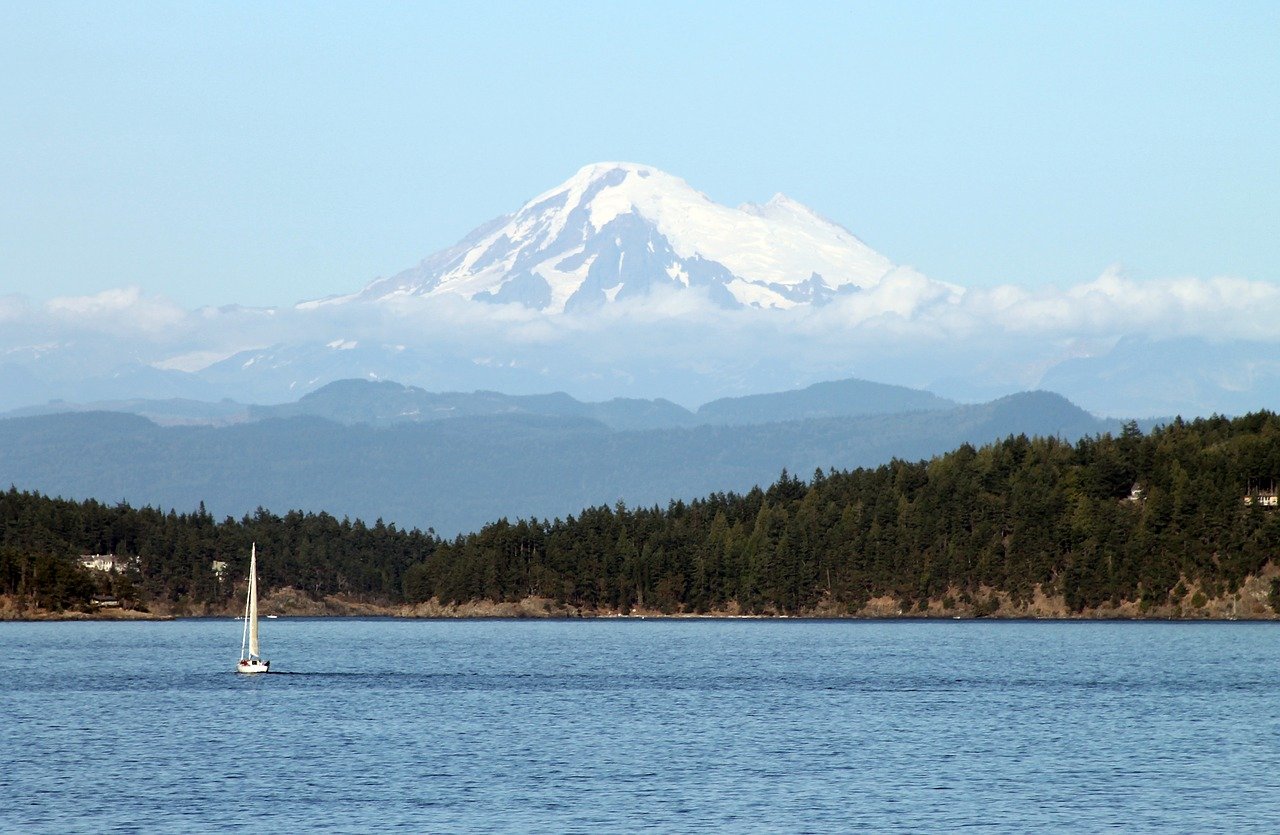 Popular Cities in Washington
Though there are so many cities and towns in Washington that would be amazing to live in, it can be difficult to decide which areas are best to live in. Here are what we think are the best places to live in Washington.
Bellevue
Bellevue is a thriving suburb with fantastic views of the mountains, great nearby parks, delicious food, great job market, and it is separated from Seattle by the beautiful Lake Washington. There are multiple close-by museums and festivals, favoring the cultural arts scene.
Spokane
Spokane is an incredibly beautiful valley surrounded by mountains, lakes, and waterfalls. Downtown Spokane has lots to do. You can enjoy delicious food, have great wine from local wineries, and can also enjoy nature by taking a walk on some of the many trails and pedestrian bridges Spokane has to offer. 
Seattle
Seattle is surrounded by beautiful, lush forests on a series of hills. In addition to its proximity to nature, Seattle has great career opportunities, is considered safe, and is located near tons of great restaurants and wineries. The weather is also cool enough where you won't even need air conditioning in the summer, which is a huge advantage. 
Redmond
Redmond has lots to offer! Between the friendly community, shopping malls, and coffee shops, you will always have something to do. There is easy access to restaurants, recreational activities, and their public schools are highly rated. If you are looking for a calm, quiet and affordable place to live, Redmond is it.
Moving from California to Florida: Should You Move? 
Some reasons that California residents may consider moving to Florida is because they have a high cost of living, rising state taxes, political controversy, unemployment, and they experience devastating wildfires. Florida does not have a high cost of living unless you want to live in a highly populated city like Miami, which can be pricey. 
Over the last couple of years, the population in Florida has been increasing. Some reasons for their growth might include low cost of living, no state income tax, plenty of beaches, cultural diversity, and it is mainly sunny and warm. Florida does not experience wildfires like California and generally sounds like an appealing place to live.
Final Thoughts
Both California and Washington have many great opportunities and provide breathtaking scenery, but in Washington the price seems to be right. Whether you're relocating your family or your business, it's no surprise that people are moving from California to Washington. Only the best moving apps can ensure that you get the right moving crew to make your relocation easier. Click here to get a 100 percent free moving quote from Agoyu to help with your moving process and make it a smooth moving experience.