Whether you are moving to the next town over or another state, you might be interested in bringing your shed with you to your new destination.
It can be difficult to move a shed by yourself, so it is a good idea to use experienced movers to transport your shed. Depending on how much you are moving, you can use a full-service mover or a partial-service mover to get your shed to its new location safely.
Many people don't realize that they can actually take their shed with them when they move. With folks spending thousands on designing and building sheds in their backyard, there's no reason to leave it behind.
We have carefully reviewed the 5 best shed moving companies, giving you the pros and cons of different storage shed movers.


Best Overall
Pros
Excellent cancellation policy
Offers multiple protection plans
Good customer service
Affordable
Cons
Requires a deposit before scheduling
Sometimes outsources their moves to a third party
International Van Lines is the best overall choice for a shed moving company. Available in all 50 US states, they offer multiple protection plans to ensure your shed gets to its destination safely, and they enable you to mix and match their services between partial and full-service moves.
International Van Lines offers full-service packing, free online quotes, good insurance options, moving supplies, and excellent customer service to their customers. However, they require you to put down a 25 percent deposit before scheduling your move. In some states, they outsource your move to a third party.
Outsourcing typically occurs in Utah, Washington, Oregon, and Montana. In addition to moving your shed, International Van Lines also offers storage solutions for short-term and long-term periods.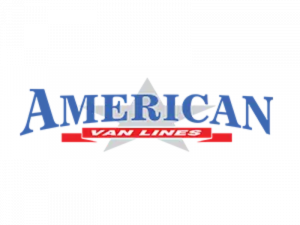 Best for Most Affordable Pricing
Pros
Flat rate pricing
Movers are trained to move sheds and other belongings carefully
Matches competitor's pricing
Practices green business by using fuel-efficient vehicles for moving
Cons
It does not offer online quotes
Does not offer services in Alaska and Hawaii
American Van Lines is the best shed moving company that offers the most affordable pricing. They are a full-service mover but are trained to move sheds or other personal storage items. American Van Lines provides packing and unpacking services and flat rate pricing, so pricing is transparent throughout your move.
Your shed can be added to your full-service move, or you can have them move your shed. They will disassemble your shed, load it onto the truck, transport it to your destination, and reassemble your shed for you.
If you consider looking for another shed moving company offering better pricing, American Van Lines will match any competitor quotes. It is best to call to obtain a quote from them since they do not have an online quoting system in place.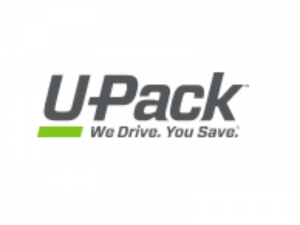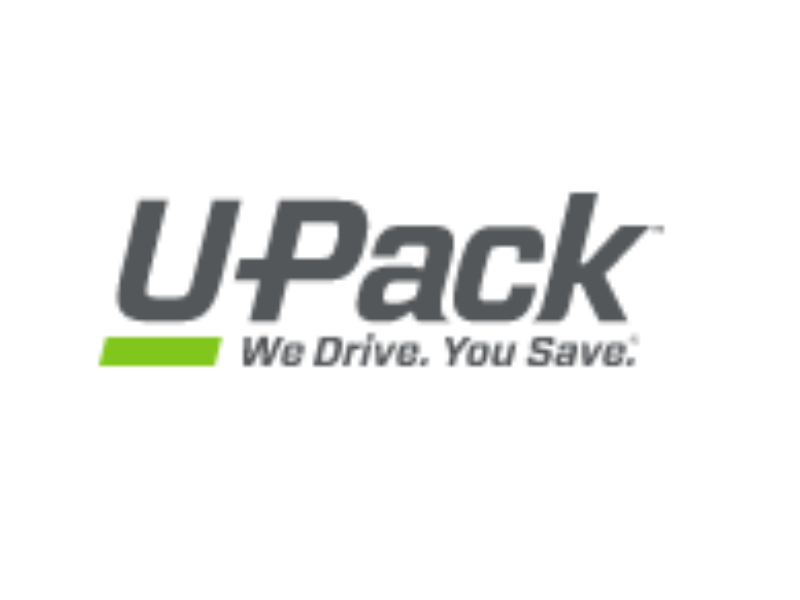 Best Container Services
Pros
Offers container services
Easy to obtain an online quote
Affordable
Cons
Does not do local moves, only moves that are 200 miles or more
It gives you only three days to load and unload
U-Pack is the best shed company that offers container services. While most shed movers are full-service moving companies, U-Pack differs.
They are a container service moving company that allows you to pack your belongings into containers of your choice. U-Pack offers ReloCubes that are 6x7x8 feet. However, it might be best to use the full moving trailer if you are planning on using containers to move your shed.
You will let the driver know the destination when you choose the container you want to use. You are responsible for assembling and disassembling the shed and getting it onto the trailer. Another thing to remember is that U-Pack allows you three days for loading and unloading.
If all of this sounds difficult, you can use U-Pack's moving staffer, a network of laborers that U-Pack offers. You can contact movers and packers and hire them to move your shed for an hourly rate. This way, you do not need to do any heavy lifting.


Best for Vehicle Shipping
Pros
Staff is highly qualified for vehicle transport
Offers shed assembly and disassembly
GPS tracking on your move
Good insurance coverage
Cons
It can be expensive compared to other movers
Customer service support is limited
Allied Moving Services is the best shed moving company that offers vehicle shipping. They are a full-service moving company that can help you move your shed and any other belongings.
Allied Moving Services will move sheds, furniture, antiques, and vehicles and help unpack your belongings. They also offer container moving services through a service called Allied Express.
Allied Express specializes in small moves, including moving a shed. Allied can be expensive compared to other movers, but they are highly reputable and reliable. Their customer service support is limited, and some reviews state that getting in touch with their claims department is difficult.

Best Customer Service
Pros
Offers 24/7 customer support
It gives you a personal moving coordinator explicitly assigned to your move
Disassembly and reassembly services
Long-term and short-term storage
Cons
Price can be higher than competitors
There are three quoting options, but all might give you different quotes
JK Moving Services is the best shed moving company with exceptional customer service. They offer 24/7 customer support and assign a personal moving coordinator specifically to you for your move. Every year, each JK's staff member completes a training program to ensure they are up to date with developments within the moving industry.
JK Moving Services offers both short and long-term storage options for your shed. They offer three quote options – virtual, in-person, or self-estimate. However, these options tend to differ in price.
JK Moving Services also offers packing and unpacking services, loading and unloading, crating, specialty services for antiques, and auto relocation services.
Frequently Asked Questions Regarding Shed Moving Services
How do I move a large shed?
You can typically take your shed apart easily to get it ready to be transported. Be sure to empty out the shed completely. Then, remove all windows and doors and securely wrap them to prevent damage.
The roof and walls can also be taken apart so you can get them onto the moving truck more efficiently. A shed transport company can typically help disassemble and reassemble your shed during a move.
How do I move a small shed?
If your shed is small and does not separate into smaller pieces, you will either need to have help from friends to move the shed or hire a company that moves sheds. You still must remove all doors and windows and securely wrap them to prevent them from getting damaged.
Be sure the shed is empty before removing it from its foundation. A small load shed transportation company will ensure your shed is safely moved without you needing to do any of the heavy lifting.
Is it expensive to move my shed?
It can be expensive to move your shed if it is enormous, but most sheds are affordable to move. It depends on your shed size and how much labor is involved during the moving process. It usually costs at least $200 to more than $500, depending on the distance of your move.
Final Thoughts
Now that you know our top choices for the best shed moving companies, it might be easier to decide on a mover.
The Agoyu app can help you find locally qualified, and expert shed movers to move your shed to its new destination carefully. Agoyu is a free online tool that compares the price of movers in your area and customer reviews to help you find the best moving company.