Maybe you are looking to get away from the hustle and bustle of New York City and want to move somewhere beautiful and coastal, like San Francisco. Moving from New York to San Francisco might be just what you need if you are looking to experience a new adventure and scenery that is different from New York. 
Cost of Moving to San Francisco 
The average cost of moving from NYC to San Francisco ranges from about $2,500 to $7,200. Moving from NY to San Francisco is a very large move, as San Francisco is about 2,913 miles away from New York City. The cost estimate of moving depends on how much you plan on moving, how large your items are, and what season you are moving in.
Why are People Leaving New York? 
The main reason people are leaving even the best places to live in NYC is due to the cost of living.  State, city, and federal taxes are at an all time high and if property taxes are in the mix, many people are ready to leave New York City behind. Even the cost of renting is extremely high. Since most jobs offer work from home positions, many people can move wherever they want and still keep their jobs.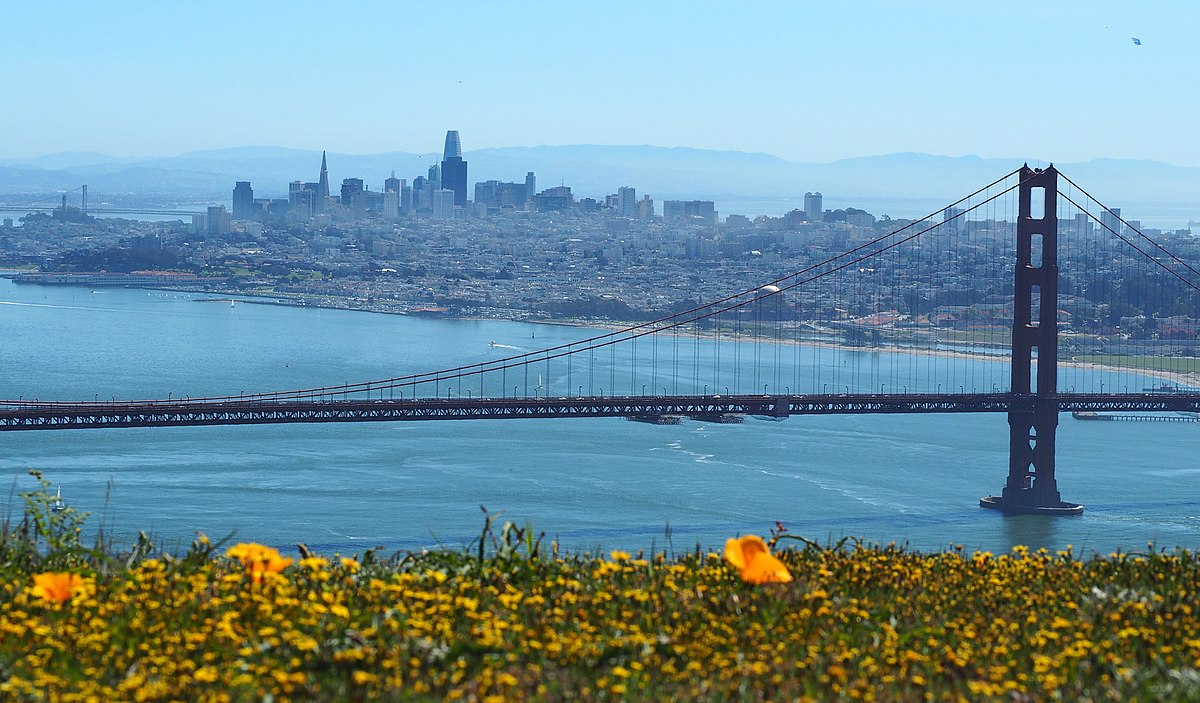 Why are People Moving to San Francisco? 
There are many great reasons to move from New York to San Francisco, but there are also a few factors to be aware of before planning to move.
Cost of Living
Their economy is booming, the weather is nice, and there are endless options for getting outdoors and staying active in San Francisco. However, their cost of living is just as bad as New York City, if not worse. The housing cost and childcare costs are almost twice as much as NYC but food and groceries cost about the same between the two cities. Many people are moving to San Francisco strictly for the relaxed vibes and mild weather, not because the cost of living is less expensive than NYC. 
Entertainment and Nightlife 
There are so many fun things to do for entertainment in San Francisco, especially at night. If you have never gone on the Alcatraz Night Tour, you should make it a priority. It is a short ferry ride from the city that will give you a look at where some of the most well-known criminals were imprisoned (like George "Machine Gun" Kelly and Al Capone). 
If seeing Alcatraz is a bit much, consider seeing a midnight movie at The Clay Theater in Fillmore. Every Friday night they play a movie, such as Pulp Fiction, The Room, or The Rocky Horror Picture Show. You can visit the Exploratorium and Academy of Sciences as well, as they offer a museum, planetarium, and more. They do something called "After Dark at the Exploratorium" where they open up their cocktail bar and allow you to explore the exhibit. Of course, there are many other great restaurants, bars, and clubs you can visit too, like F8 Nightclub and Bar, and Smuggler's Cove.
Economy 
San Francisco's economy isn't all that bad. The unemployment rate is 5.4 percent in San Francisco, while in NYC it is 8.4 percent. San Francisco's job market has increased 1.3 percent over the past year and their future job growth throughout the next decade is likely to be close to 39.1 percent, which is higher than the United State's average of 33.5 percent. So if you move to San Francisco, it shouldn't be too difficult to find a job.
Weather 
The cool, coastal climate in San Francisco usually reaches 80 degrees or higher about 21 days out of a year. This weather is great because it doesn't usually get cool enough to have to scrape frost off your windshield in the morning, which is a huge time saver. You will not want to consider leaving California once you get a taste of their mild weather.
The coolest San Francisco typically gets is around 50 degrees in the winter. There is a long stretch of what is considered their "rainy period" from November to April where the temperature is cool and it rains about 70 days throughout that timeframe. The annual average of rain in San Francisco is around 24 inches, which seems like a lot but isn't that bad. Some people would prefer to live in an area that is hot and sunny most days of the year, which is why there are quite a few people that move from California to Florida.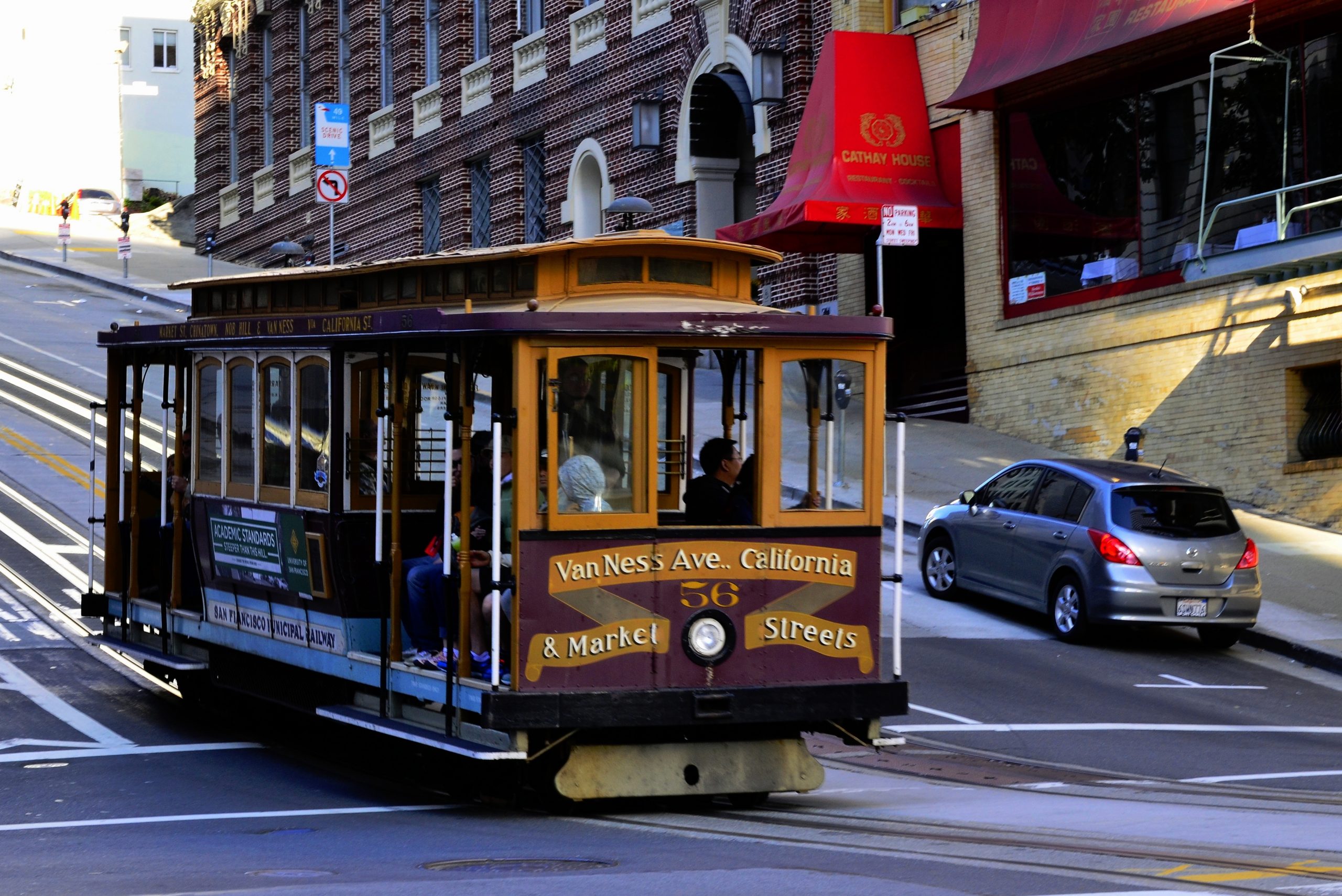 Public Transportation 
There are quite a few options when it comes to public transportation in San Francisco. There are multiple means of public transportation, like bus, cable car, and streetcar. The costs of using bus and rail rides are $2.50 and the cost of using a cable car is $7. With all of these options, there are available discounts that can be applied for senior citizens or for children. If you purchase a Muni passport for the public bus system, you can get unlimited rides of one, three, or seven-day periods ranging in price from $21 to $42.
There is also the Golden Gate Ferry Service which offers transportation through the water between central San Francisco to nearby communities, like Tiburon and Sausalito. The cost of one-way fares varies depending on where you are heading, but typically prices begin at $11 for adults. You can also take the Blue and Gold Fleet ferry service where their one-way tickets start at $6.60 but can be higher depending on your destination.
Culture
The culture is extremely diverse in San Francisco. When it comes to music, arts, cuisine, architecture, and museums, there is so much diversity. The culture in San Francisco is greatly influenced by its large Hispanic population, Mexican culture, and their history of once being a part of Mexico and Spanish America.
Considering a Move to San Francisco? 
If you are considering moving from New York to San Francisco, using an online platform like Agoyu can be beneficial. With Agoyu, you can view and compare the costs and mover services without worrying about being scammed by movers when moving from NY to Sa Fran. Check out Agoyu today to find a moving company from New York to California so we can help make your dream a reality.