As a relocation expert, knowing how to have an estate sale is essential. Planning an estate sale is different than planning a yard sale because there is often much more to put together. Estate sales are not just about selling the belongings of a person who has passed away.

If you are wondering what are estate sales, the word "estate" often makes things like antiques or junk come to mind. However, an estate sale is more than that. They also refer to selling most of a person's possessions in a large quantity. Estate sales are similar to yard sales but much larger.
1.  Create an Inventory List
When you are the estate sale organizer, you should create an inventory list for all the items you plan on selling. In addition, you should have a separate list of all the items you won't be selling. This way, there is no confusion regarding what items are going to be up for sale.
You should divide your inventory into categories in each room. Make note of each item's condition, specifically noting if the item is like new or is in poor condition. This will be a huge help when figuring out pricing and where to put each item during the sale.
2. Clean the Items
Most of the time, you can sell the items in the condition they are already in. However, sometimes the items need a good cleaning or polishing before being put up for sale. Older items, especially antiques, will need to be carefully cleaned before being put up for sale. This is a step people often overlook when learning how to run an estate sale. 
Even though items can be sold as-is, it is helpful to make things look nicer if they don't appear to be in the best condition. If items are damaged or broken, see if they can be fixed. It is simple to glue something back together or even paint an item. This can make something go from being unsellable to being worth a few dollars. 
3. Strategically Price the Items
This is one of the most difficult parts when preparing for estate sales. Older items, like antiques, are typically priced somewhat consistently. Items that might be considered junk on the West Coast, might be valuable to someone on the East Coast. It is important to not let any personal attachments you might have to items reflect in the price. 
Try to come up with the highest price you can ask for, but it needs to be reasonable. This way, you can always lower the price a little bit if the buyer is not willing to pay the highest price. For items that you do not consider to have value, consider grouping them on a table or in a bin where all the items have the same price.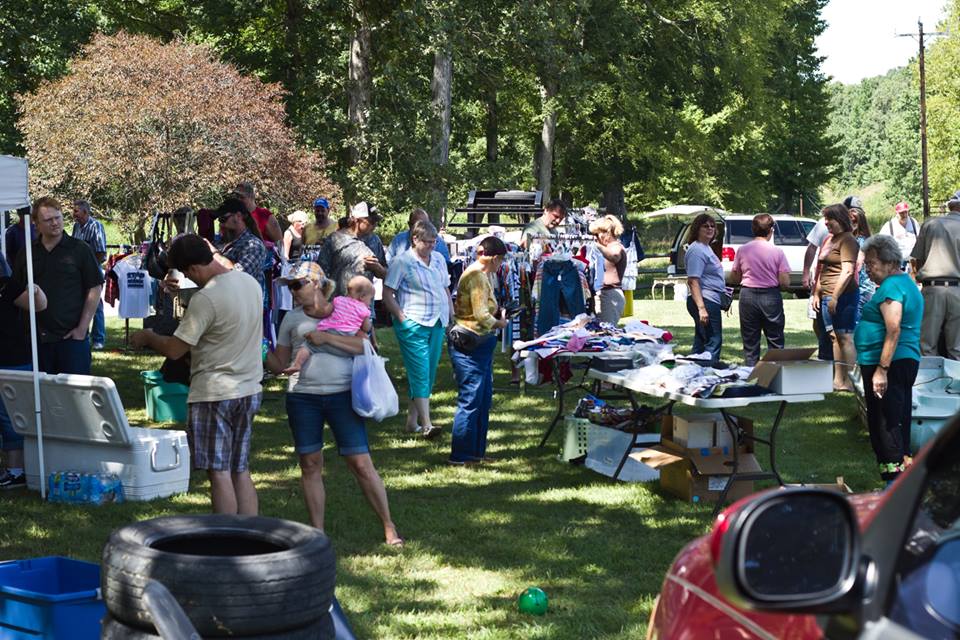 4. Get Professional Appraisals for Valuable Items
Getting professional appraisals for valuable items is an essential part of estate sale planning. Professional appraisers will ensure that you do not overprice or underprice the items you are selling. They will also know how to price your items based on the specific area you live in. 
This is ideal for items like jewelry, collector's items, or antiques so you do not get ripped off when selling these items. To get help with appraisals, you might need to search for "estate sale organizers near me" to find local appraisers to help with your estate sale.
5.  Organize the Rooms Neatly
Organization is key when knowing how to set up an estate sale. You want the buyers to be able to freely browse through each room, without there being too much clutter in the way. Try to keep your items around the perimeter or the middle of the room. 
Your tables should not be filled with too much clutter so your shoppers can clearly see everything that is for sale. Shoppers at your estate sale should be able to glance at the items and keep on walking if they are not interested. There should be enough room for a few people to stand, without holding other shoppers up. 
6.  Clearly Label Items That are Not for Sale
Label any items that are not for sale clearly enough so shoppers know they are not for sale. Keep in mind that some shoppers do not care if items are not for sale. They might try to persuade you to sell it, just so they can purchase the item for a bargain. 
Depending on your personal preference, you can either label items that are not for sale at the estate sale, or you can remove the items altogether. Consider putting any items that are not for sale in a separate room that is not a part of the estate sale to avoid any confusion amongst your shoppers.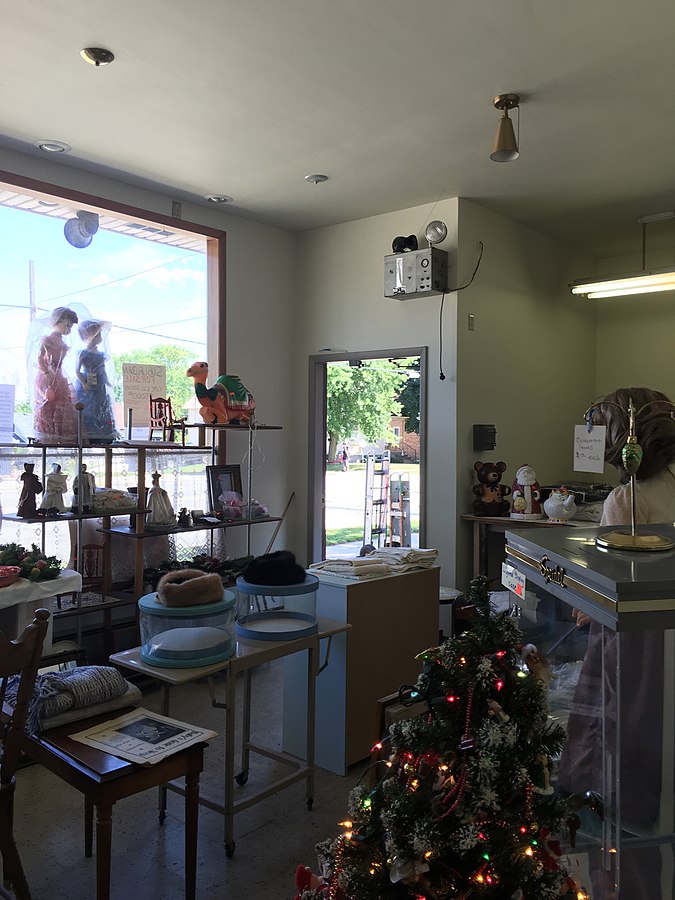 7. Advertise Your Estate Sale
If you do not know how to advertise your estate sale, it is important to learn. To properly advertise, you should place ads in your local newspapers about a week before you have the sale. 
You can also place ads online, like on Craigslist under the category of "garage sales". Craigslist is a common place to find moving help and advertise estate or garage sales. However, be sure to specify that it is an estate sale when creating the ad to attract more shoppers. 
Placing pictures in the ad will help give your potential shoppers a better idea of what types of items they can purchase at your sale. Make signs to place around your neighborhood. These signs should specify the date, time, and location of your estate sale. 
Place these signs at nearby intersections and make sure you have arrow markers that are clearly visible to help people find the location. If you live in an HOA environment, check with the association before placing any signs up in your neighborhood.
8. Find Help 
Knowing how to have an estate sale means asking friends or family for estate sale help when needed. You will need the help of others when having an estate sale because you cannot be in multiple places at one time. 
You will need someone to cash people out, another person to help load items into shoppers' vehicles, and someone else to walk around if your shoppers have questions. If you have heavy items like a grandfather clock, you will need to have helpers to ensure the shopper safely moves the item into their truck. Having a lot of helpers also ensures that nothing gets stolen from your estate sale, as there are eyes on everything.
9. Have Security Measures in Place 
Since stealing items unattended can be a common trend at estate sales, your helpers need to monitor everyone who comes and goes from your sale. This is important so you can be sure that a shopper doesn't try to leave with something they did not pay for. 
Put rope or tape in front of off-limits areas, and close and lock any doors you do not want people to go in. Your cash should be contained in a register or a lockbox that is under constant supervision, which is extremely important when learning how to have an estate sale.
10.  Have a Plan for Unsold Items
You will likely be left with some items that you were not able to sell. You should call your local donation centers ahead of time to find out if they have policies regarding large donations. If you have a lot of items that didn't sell, the donation center might be able to have a truck come and pick up the items you are donating. 
If you do not plan on donating, you will need to be careful about what you are throwing away. Call your local waste management provider to ensure you can leave these items out for the trash and ask if it is okay to leave a large amount of trash out at one time. If you are giving away some items you did not sell, like furniture, you can enlist help from furniture moving companies by using some of the best furniture moving apps.
11.  Know Your Estate Sale Tax Laws
An essential step in properly knowing how to do an estate sale is to become familiar with your estate sale tax laws. Estate sales are different from garage sales because you will likely make much more money with an estate sale versus a garage sale. 
It is essential to understand estate sale tax laws because you will most likely own taxes from the sale. Some states will exempt you from this tax, like Alaska, Oregon, Delaware, Montana, and New Hampshire. 
Final Thoughts
Parting with items and belongings we've had for our entire life is never easy. Part of understanding how to have an estate sale is realizing that you may not want to get rid of something and that's okay. You don't have to give away everything. Figure out what you use, what excites you, and what you absolutely cannot go without.
The rest is fair game and you never know, the money you make might help you feel a little better about getting rid of your stuff. While we can't help you host an estate sale, the online moving app from Agoyu can help with everything else. If you're relocating or downsizing, Agoyu personally vets all the moving companies on the app so you can ensure you're only hiring the most qualified movers. You can get a moving quote within minutes based on everything you currently have in your home. Try it out today!