Did you know that by the year 2030, Florida is expected to have a 65 and older population of around six million? That's nearly a quarter of the entire population of the state at retirement age. There are entire towns such as Naples that are more than 50% retired.  
Florida is a booming boomer destination and finding the best places to retire in Florida is like finding hay in a haystack. There's no shortage of incredible places to live in Florida and this guide can barely scratch the surface. Here are ten of the best places to retire in Florida.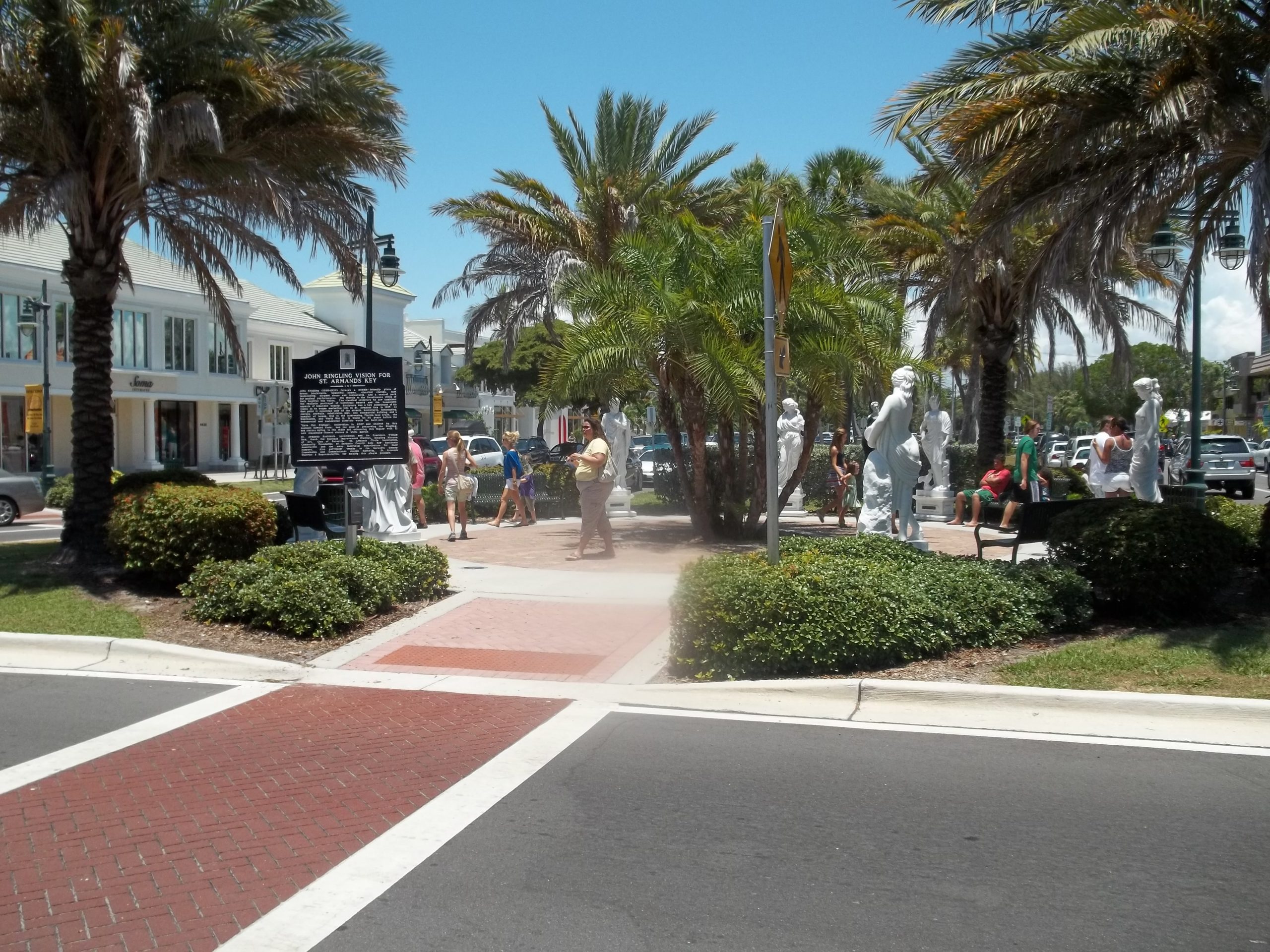 1. Sarasota
Cost of Living (US Avg. 100): 102.7
Median Home Price: $449,000
Crime Rate Per 1,000: 36.47
Sarasota is considered one of the best towns to live in Florida for a variety of reasons. If you're looking for a vibrant beach town rich with amenities to help you relax and unwind, this is a great place to live. 
The town boasts miles of beaches, stores, shops, waterfront properties, restaurants, and plenty of gated communities. Glen Oaks is one of the best retirement communities in Florida because of its rich access to nature activities. There are plenty of walking trails, golf clubs, and eateries within the community for retirees to enjoy. 
This beach town also provides close access to healthcare with two great hospitals located nearby. The cost of living is right around the average for the state and crime is almost non-existent within the confines of some of the older communities such as AltaVista and Lakewood Ranch.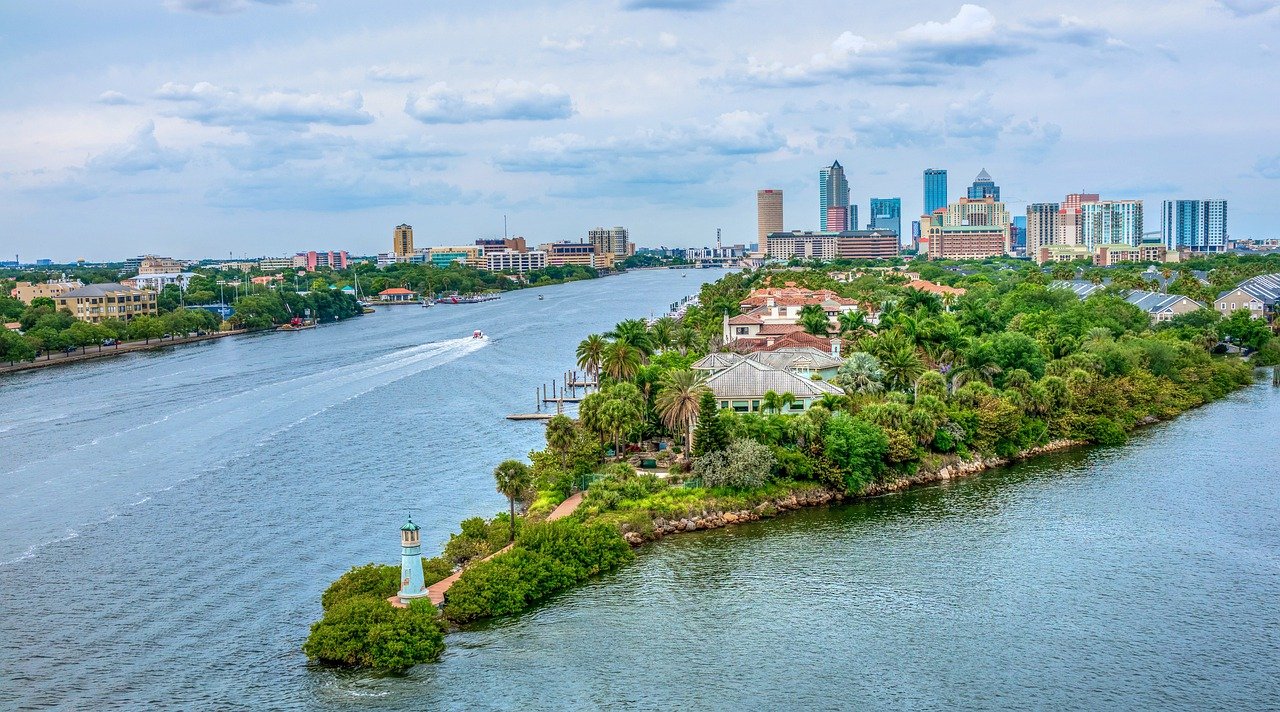 2. Tampa Bay
Cost of Living (US Avg. 100): 100.1
Median Home Price: $355,000
Crime Rate Per 1,000: 21.92
You might be surprised to see that Tampa has made its way so far up this list. In years past, Tampa was considered one of the best places to retire in the country but it has since grown into a huge metropolis resulting in rising costs, traffic, and higher crime. 
That said, there are plenty of incredible pockets of some of the best places to live in Florida for retirees. 
It's location about halfway from the North and South of Florida makes it great for accessing anything in the state. You're only about 25 miles or less away from the ocean and there are so many outdoor activities to enjoy. Hillsborough River State Park is a popular destination for fishing and kayaking. 
Another reason why we think Tampa is a great spot for retirees is because of the surplus of sports in this city. No other city in Florida can combine elements of comfort and affordability with this level of sport pride while still remaining a popular place for seniors. You have the Buccaneers, Lightning, Rays, and a ton of baseball spring training here. 
When you combine the sheer number of amenities with the pockets of great locations for retirees, it still ranks Tampa as one of the best places to retire in Florida.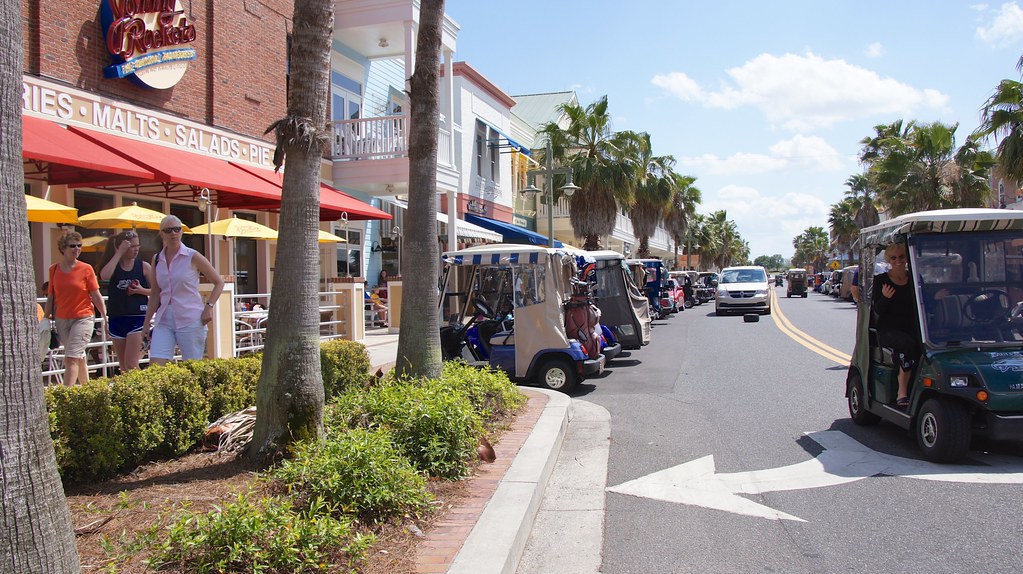 3. The Villages
Cost of Living (US Avg. 100): 103.4
Median Home Price: $379,900
Crime Rate Per 1,000: 18.7
This wouldn't be a retirement article without including the Villages in Florida. This is the best retirement community in Florida and potentially in the world. The Villages are in central Florida approximately an hour from Orlando. There are more than 100,000 people living within the confines of this community. 
The Villages offer golf courses, restaurants, shops, and some of the most beautiful homes anywhere in the state. 
It's important to understand that this area is much different from some of the other options because it is actually a self-contained retirement world. It's almost like a city in itself. The Villages cover 30 square miles with more than 20,000 acres. You don't have to leave the community to do anything, you're safe from hurricanes, and the cost of living and crime is fairly low here. 
The main downside of The Villages is the fact that it is a retirement community. If you're the type of person who enjoys seeing kids running around and the "hustle and bustle" of everyday life, you won't get that here.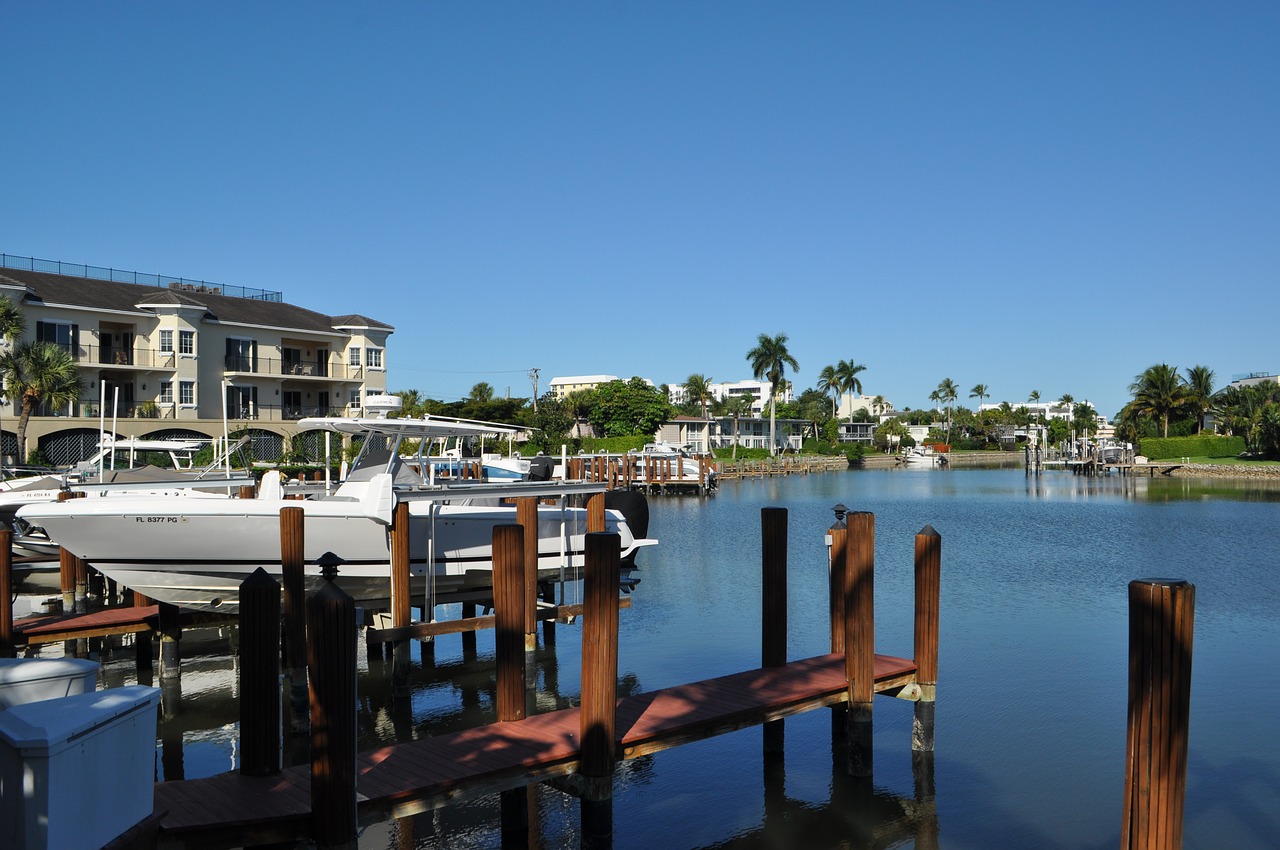 4. Naples 
Cost of Living (US Avg. 100): 111.9
Median Home Price: $566,100
Crime Rate Per 1,000: 15.54
Naples is one of the best places to live on the Gulf Coast of Florida. It's continually ranked as one of the greatest places to retire in the country, especially for early retirement. It's a dream town for retirees because you get to soak up everything that Florida has to offer while retiring in a relatively wealthy area. 
The demographic here is highly inclusive with the median age at a staggering 61 years old. Because of the surplus of elderly residents, it means there are more for people of this age to do and enjoy. 
There are a ton of country clubs, resorts, restaurants, pools, and golf courses here. Naples is also home to a large number of retirement communities. 
If you're a fan of fine dining you'll also be in luck in Naples. Naples has a large number of five-star dining experiences and affordable bistros for brunch. Mediterrano and Caffe Milano being two of the most popular. 
As expected, the cost of living is quite a bit higher here than the national average so expect to pay more for almost everything from groceries to housing. The trade off is that you get to live in a highly exclusive retirement city boasting incredible weather, great beaches, and tons of amenities.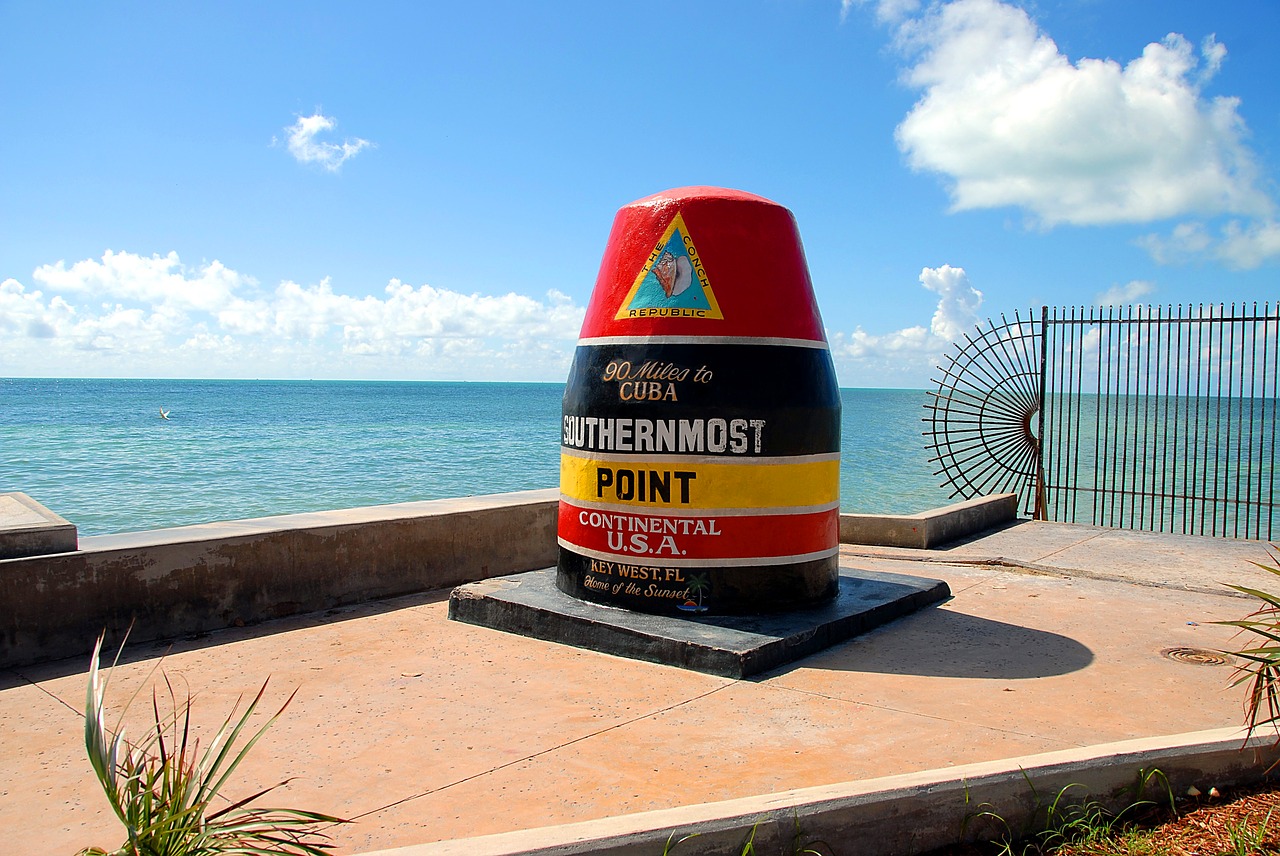 5. The Florida Keys
Cost of Living (US Avg. 100): 154.8
Median Home Price: $912,500
Crime Rate Per 1,000: 21.03
The immediate assumption that most people have is that retiring to the Florida Keys is impossible due to the cost. That's not always true. Keep in mind that Florida does not take retirement income which means you'll get to keep a lot more of your money which will compensate for the added cost. 
Not to mention the fact that you're living in paradise 24/7. 
While housing is expensive, there are ways you can save some money on it. Consider downsizing from what you would normally choose to live in. If you had a 3-4 bedroom apartment in another town, consider renting something smaller in The Keys. Choosing a home that doesn't overlook the water is another way to save money. 
Beyond the cost, the amenities are obvious. The Keys have some of the most incredible beaches and access to the greatest seafood anywhere in the country. There are endless museums, entertainment, and golf courses for residents to enjoy. 
The one thing that impresses people most about The Keys is the weather. If you're wondering where to retire in Florida for the best weather, congratulations because you found it. The climate here is unchanging, steady, and consistently beautiful all year long.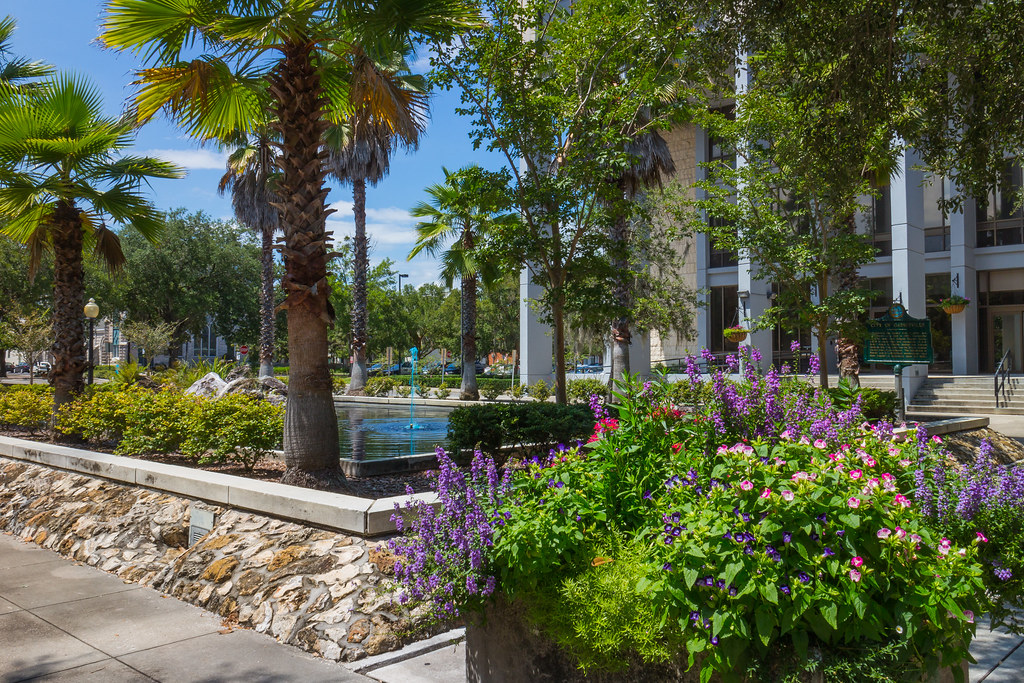 6. Gainesville
Cost of Living (US Avg. 100): 89.9
Median Home Price: $274,800
Crime Rate Per 1,000: 39.64
Gainesville offers quite a few different things than we've discussed thus far. The focus has been on retiring in the sun, doing very little, and relaxing with a cocktail on the beach. Gainesville offers a different appeal. 
It's a college town with Southern charm, low-cost of living, affordable housing, great healthcare, and some of the most beautiful nature in the state. 
It's one of the cheapest places to retire in Florida Gainesville is 8.7% cheaper to live in than the rest of the state. If you're thinking of moving to Florida with the plan of "settling down" a little later in life, Gainesville is a great place to live and work while preparing for retirement. 
Best of all, you still get access to that awesome Florida weather that everyone raves about. Being in North Florida, you can expect the summers to be hot. Temperatures sitting in the 90s throughout July and August is typical. The fall and winter is when you want to get outside and enjoy the beautiful weather with average temperatures around 64 degrees. 
If outdoor activities are something you're looking for and you need more than just a beach, Gainesville has you covered. There are a large number of state parks, botanical gardens, and springs here. The Kanapaha Botanical Garden is a popular destination hosting events throughout the year.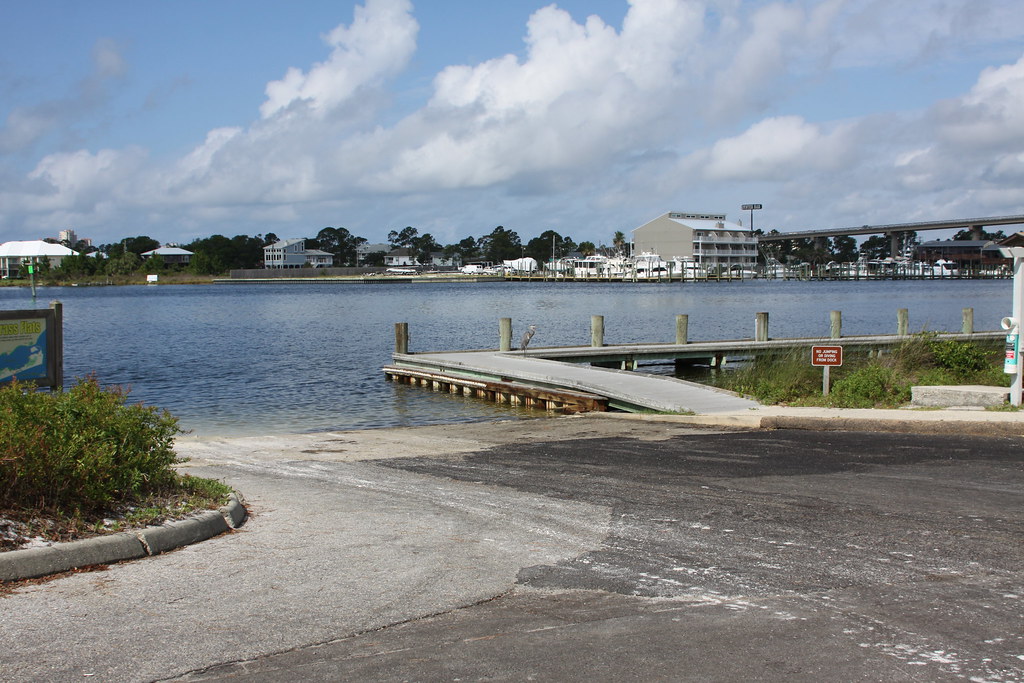 7. St. Cloud
Cost of Living (US Avg. 100): 97.6
Median Home Price: $291,600
Crime Rate Per 1,000: 12.0
St. Cloud is located in central Florida south of Orlando. If you're looking for a destination that is more quiet, calm, and laid back than some of the beach communities, this is where you want to be. 
This town has a rich history and small-town atmosphere that is hard to find in many of the other towns and cities in Florida. The lifestyle here mimics the attitude. Popular activities include walks around the lake, horseback riding, and trips to nature parks. Something you'll find a lot of in St. Cloud is land. There's a lot more open space and empty land than in many other areas of Florida as well. 
The good news is, just because things are laid back, doesn't mean there's nothing to do. Shopping is popular in the downtown area with a lot of cool boutique shops selling antique furniture and handmade items. Dining is another popular activity with a large number of mom and pop restaurants. 
If you're more interested in finding a retirement community in Florida, there are two main options here. The Lakes at Harmony and Twin Lakes are your choices. Both are exceptional with affordable housing, pools, and activities for the community.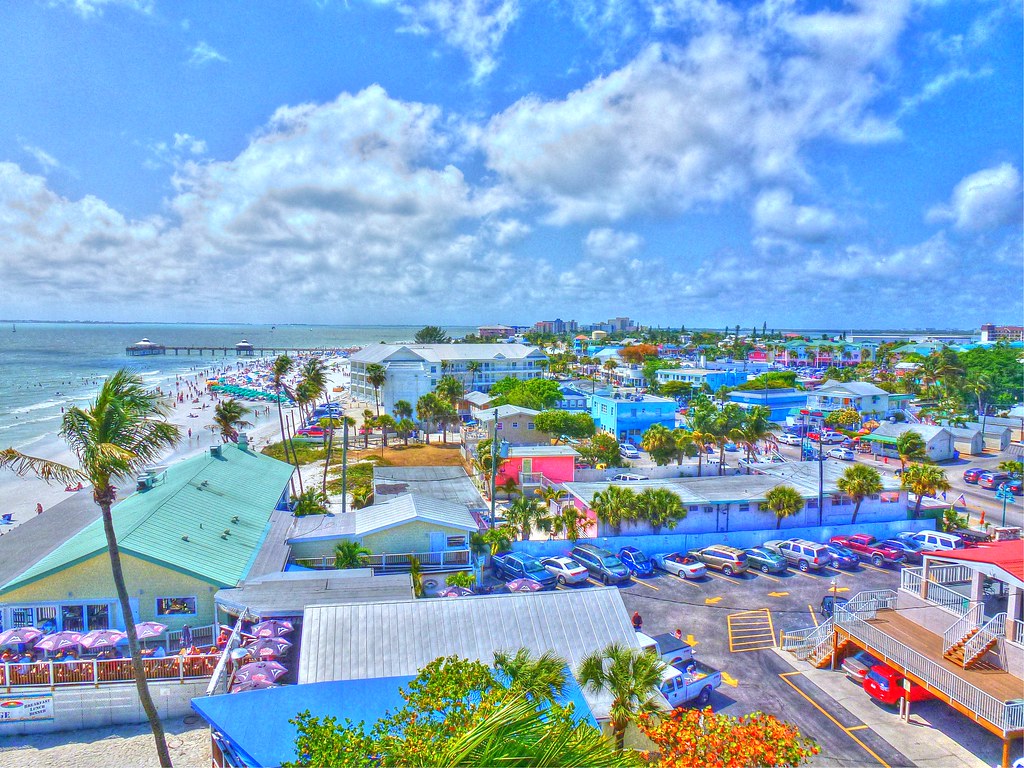 8. Ft. Myers
Cost of Living (US Avg. 100): 96.2
Median Home Price: $325,000
Crime Rate Per 1,000: 25.59
Now let's talk about what we would consider the perfect blend of relaxation and recreation. Fort Myers is one of the best places to retire to Florida on a budget. It's on the Southwest coast and offers the laid back and relaxing atmosphere of St. Cloud without the feeling of isolation or lack of upbeat things to do. 
Lakes Park is one of the most popular destinations for retirees because there are a ton of great shops, parks, Farmers Markets, and fresh farms to shop for produce. 
Fort Myers has received numerous awards for being one of the best places to retire in the country and we believe it has something to do with the demographic. Like Naples, it has a huge number of people between the ages of 65 and 84. The main thing that separates Ft. Myers from some of the other options is the focus on outdoor recreation and active lifestyle. This isn't the place to come if you plan on sitting on a rocking chair the rest of your life. 
The city offers great options for those who want to get up and make the most of their golden years. Pair that with untaxed income, incredible weather, and beautiful beaches and you've got one of the best places to live on Florida's west coast.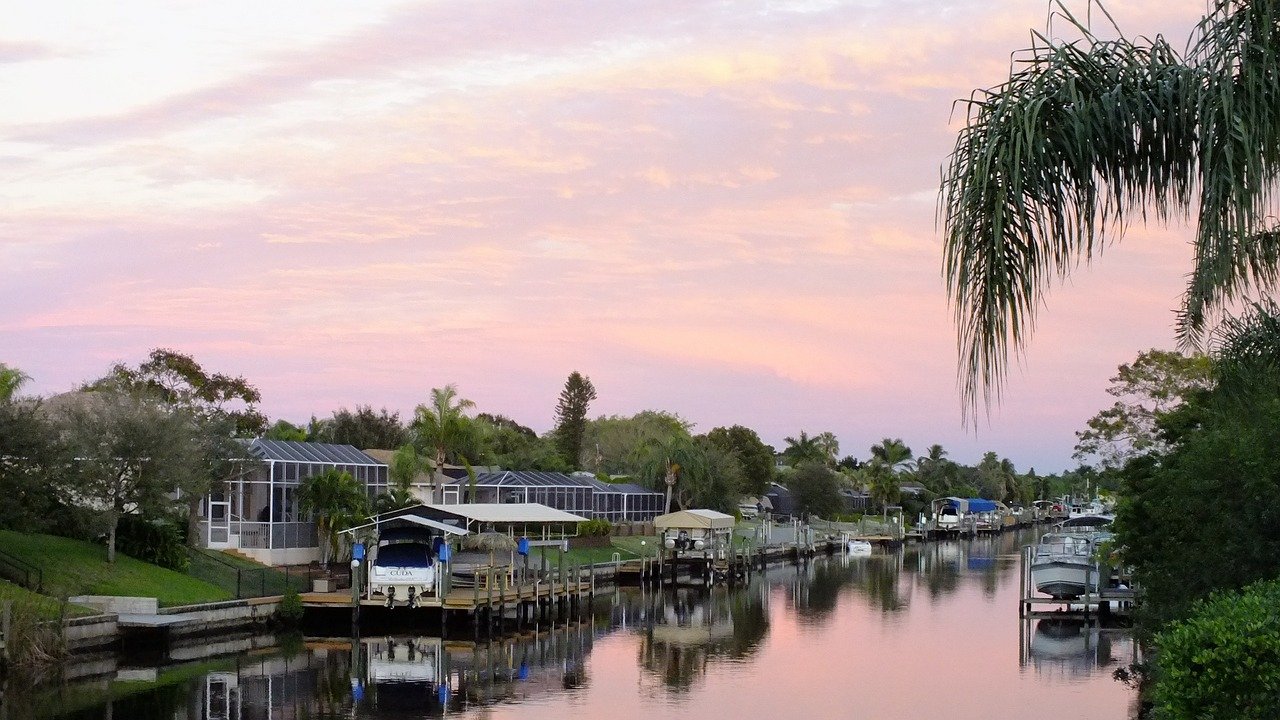 9. Cape Coral
Cost of Living (US Avg. 100): 104.2
Median Home Price: $290,700
Crime Rate Per 1,000: 19.54
Skip and jump right across the Caloosahatchee River from Fort Myers and you've got Cape Coral. Many people move here for retirement every year for the exceptional weather, no income tax, and great outdoor living. The people here are welcoming, caring, and generally happy. For this reason, Cape Coral has been rated one of the happiest cities to live numerous times. You also gain access to amazing healthcare here.
If you're planning on moving here and still want to work, you're in luck because the job market is steadily strong. Unemployment is low, job growth is above average, and the trend shows that this should continue. 
Since there's so much to do here, you may not want to work. Starting with the weather; three seasons out of the year you'll want to get outside and enjoy as much sun as possible at various parks, lagoons, and neighboring beaches. 
After a long day in the sun, you'll be ready to eat. Cape Coral has an incredible food scene with seafood taking center stage. Once dinner is over you can check out the many art exhibits and galleries in the city. They change each month and you'll also find a ton of food vendors here where you can sample unique and exotic items. 
Long story short, Cape Coral offers so much to do with all the benefits of living in Florida. This is the best place to retire for those who aren't looking to slow down much.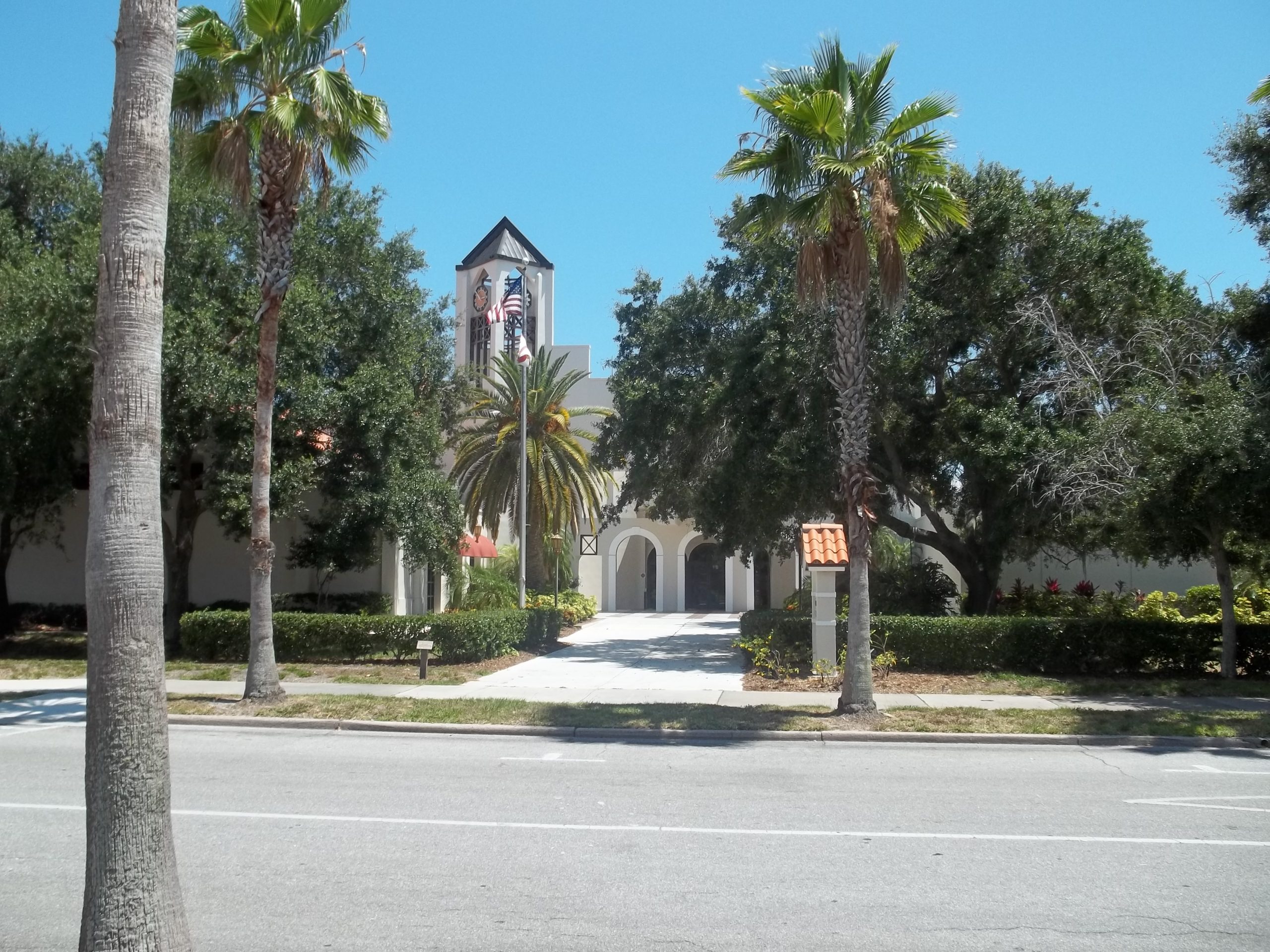 10. Venice 
Cost of Living (US Avg. 100): 101.3
Median Home Price: $405,000
Crime Rate Per 1,000: 14.41
If beach life is a major part of what is attracting you to Florida then Venice is the place for you. Venice is along the Gulf Coast, south of Sarasota and North of Cape Coral and Fort Myers. It's known for the ever popular "Venice Beach." 
Venice is also home to some incredible coral reefs and parks overlooking the water. The town combines all the best elements of what makes a retirement location great. You have exceptional weather, wonderful amenities, an average cost of living, and the "no tax thing" is always a great benefit of Florida as well. 
Planning to Retire in Florida?
Now that you've seen the best places to retire in Florida, what do you think? Did any of these options give you a special feeling like, "this is it." Have you been debating whether or not retirement in Florida was the right choice for a while? Maybe you're considering some of the other popular retirement destinations like Pennsylvania or Delaware?

We suggest trying out some of these towns to see if they're the right choice for you. All the ten options in this guide are incredibly diverse from strictly retirement towns to hustle and bustle lifestyles, there's something for everyone in Florida. 
When you decide that it's time to move, why not consider using the Agoyu moving app? This app allows you to receive a free moving quote within minutes. 
You can enter your current location, your destination, and everything you need moved. The app will work its magic and provide you with an instant quote from a qualified moving company in your area.
Best of all, you can even take pictures of all the things you need to move and the app will estimate the weight of it based on what you're taking to ensure you get an accurate quote. 
Give Agoyu a try today and prepare for retirement tomorrow. Good luck and enjoy the sunshine!