So, you need to know how to pack shoes for moving? Don't ask my wife because she always has me pack them for her and if you're anything like her, you've got a lot of shoes. Packing shoes is challenging because you want to do it in a way that is economical and doesn't take up any more space than necessary. 
Quite often, it may seem that the easiest solution is to pack them in a box. But that might leave them damaged or scratched at the end of a long journey.
So here's how to pack shoes the right way, when moving to your new home. With a little bit of time and ingenuity, you will find the task not so difficult at all.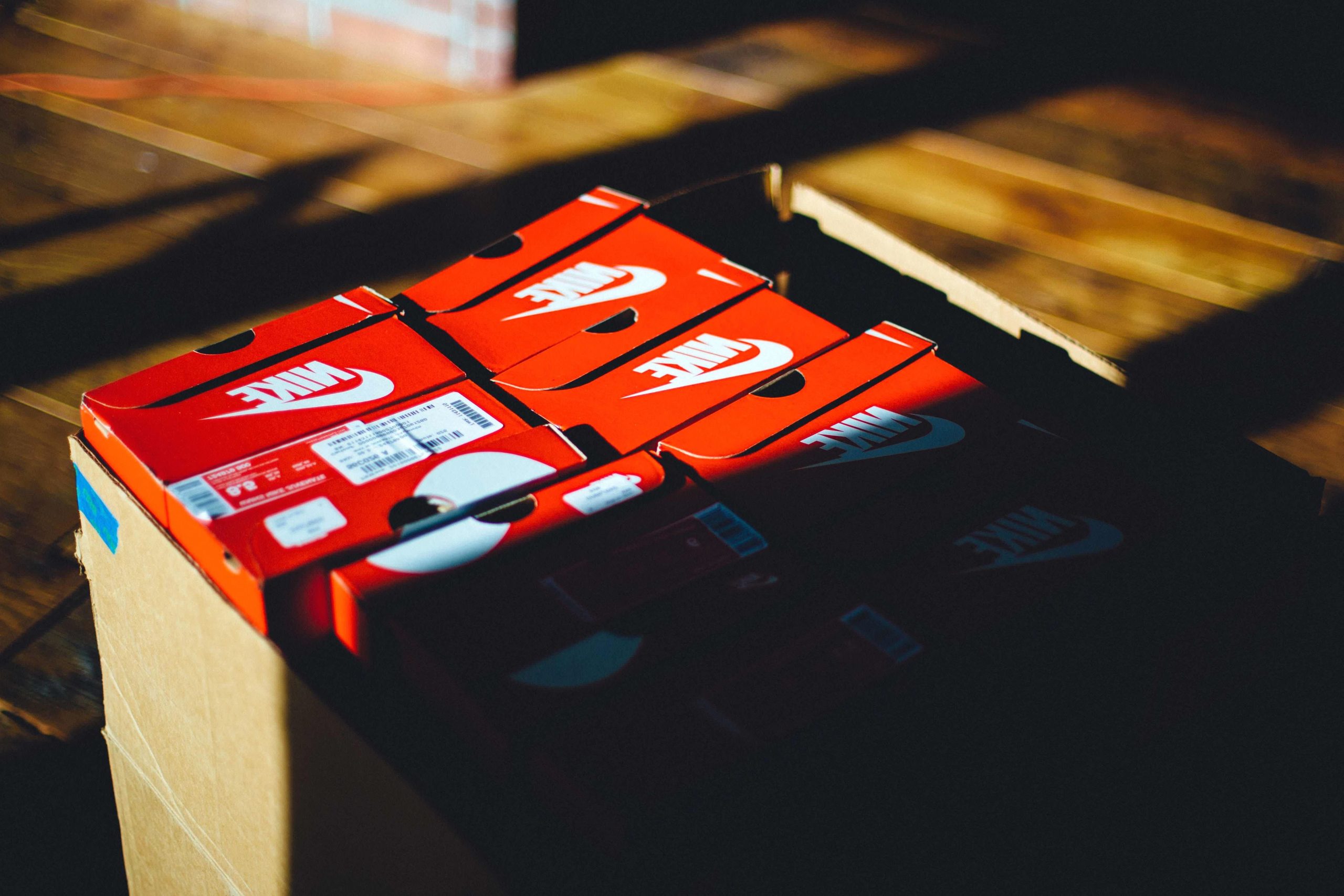 Organize
When was the last time you purged your shoe collection? This is the right time to get rid of the worn-out or damaged pairs to reduce your packing volume. In addition, there can be pairs that you do not wear anymore. Chances are, you aren't going to wear them in your new home either. If they are in good condition, you can donate them to a charity.
Before throwing your shoes into the trash, check for options for recycling them in your neighborhood. The plastic-based components like PVC and EVA  in shoes take a long time to decompose. However, reusing is better for the environment than recycling.
Once you have decluttered your shoe collection, the final lineup for packing is ready. This will make the entire task easier for you.
Keep the Shoes Clean and Dry
Before you learn about how to pack shoes for a move, make sure that you clean them properly. For this, you may need to start a while before the actual moving date. Make sure to remove the dust and dirt and repair the shoes if need be. 
Almost all sneakers and synthetic shoes can be cleaned up with a mild soap solution and water. In the case of boots, make sure the soles are clean of dirt or mud and small pieces of stones. You can also use rubbing alcohol or antibacterial sprays to keep the insides free from smells and bacterial growth. 
Once cleaned, you need to dry them properly. Air drying the shoes for the right period of time is the best option. Consider powdering the insides of the shoes to help draw out the moisture Remember, dry shoes will prevent mold formation during the transfer.
It's also important to eliminate any odors from your shoes before packing them up. Peels of citrus fruits like lemon, lime, and orange, can absorb odors effectively. You can also sprinkle some baking soda inside the shoes and leave it overnight to remove odors. 
Make sure to remove any excess powder in the morning. Any buildup of baking soda can cause damage to leather and suede shoes.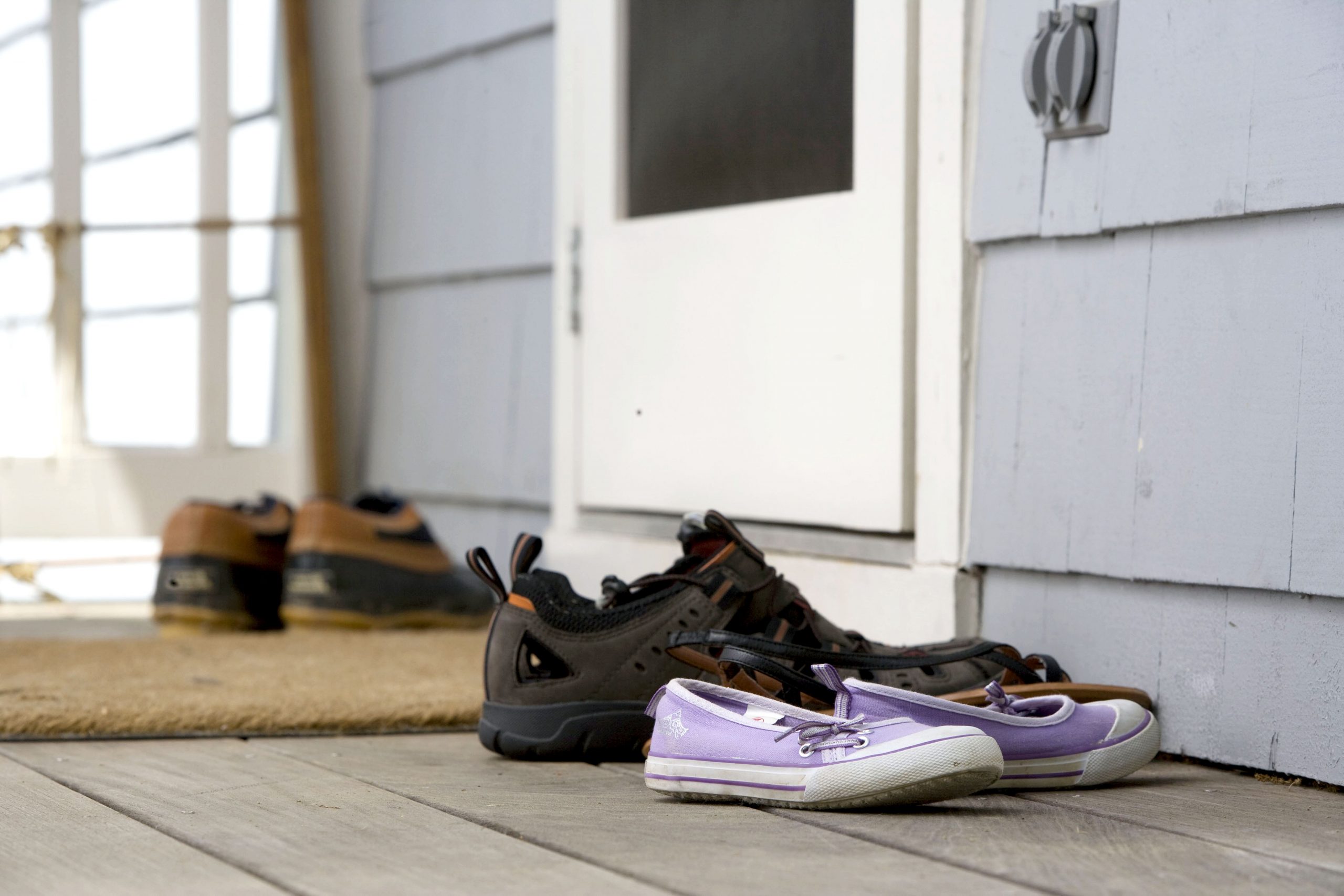 Sort your Collection
Once you have organized your shoe collection, divide them into various categories. You need to categorize your collection in terms of casual, seasonal, sports, dress shoes, etc. Basically, different materials will have different packing and storage needs to prevent damage. Sorting them out will help you to pack them accordingly.
For example, dress shoes or loafers should be wrapped in tissue paper, and packed in the original shoe boxes to keep them protected. Sneakers can be packed more easily as they are not prone to scratches. In case you don't have the original shoe boxes, the best way to pack shoes for moving is by using any cardboard box or plastic beans. Other than that, you can also use travel shoe bags.
Season shoes can be packed separately depending on the season of your movement. If you are moving in summer, winter boots can be packed in separate boxes. That way you can get around to unpacking them only when the right season arrives.
Keep in mind, the best way to pack shoes for moving is to pack them in pairs. For shoes like sneakers, you can also tie the laces together to keep them together. This will ensure no shoe goes missing.
You need to keep a pair separately for use during the moving week. These will be needed for immediate use once you reach the new location.
Stuff the Shoes 
The next step of how to pack shoes for moving is an important one. You need to stuff the shoes properly with socks, plastic wraps, or packing paper. This will prevent them from getting smashed during a long transit. 
Stuffing the shoes with socks will also help you to pack the socks as well. However, avoid stuffing and packing shoes with newspaper. Printed ink can leave permanent stains on the shoes.
To avoid scuff marks, wrap the shoes on the outside as well. For dress shoes, you can use shoe trees. This will keep them in shape after packing. In the case of boots with high ankles, stuff them till the topmost part to prevent any damage. When wrapping high heels, use bubble wrap to prevent the heels from breaking.
Additionally, you can place fragrant tea bags inside the shoes to keep them fresh. This will add to a good feeling when you start unpacking in your new home.
Distribute the Weight Properly
One of the key aspects of how to pack shoes for moving is arranging the shoes in a proper manner. If you are using a large box, start by placing a cushioning layer at the bottom of the box. Then you can place the heavier shoes first. It's best to place a layer of cushioning between each layer of shoes you place.
Make sure that you don't overload the boxes. Tape the boxes and avoid placing heavier items on top of them. Label or mark the boxes to make the process of unpacking easier. Also, consider the weather conditions on a moving day. In case it's raining, keep the box away from moisture as much as possible.
Avoid using plastic bags for packing shoes. These bags can easily tear during the move and leave your footwear vulnerable to damage. Since plastic traps moisture, it can also result in mold formation and deformation of the shoe materials. However, clean and dry shoes can be stored in plastic containers. Transparent containers will also make it easy to see what shoes are packed inside.
Conclusion
There you have it. We have shared the best tips about how to pack shoes for moving.
The secret of how to pack shoes for moving involves planning as well as the right style of packing. With a bit of extra time and effort, you can make sure that your shoes reach your new home in the best condition.
That said, you will need the help of professional movers to ensure that the entire process of moving works out smoothly. Honestly, picking out the best services at an affordable rate from a competitive market isn't easy. This is why getting moving quotes online from a variety of moving companies will help you make the right choice. You need a company with experience but also an affordable rate. Agoyu can help.