Moving can be physically, mentally, and even financially draining. Therefore, it is helpful to use a cheap moving company that can efficiently help with your relocation without breaking the bank.
These cheap moving companies can help make the process of your move much easier while also giving you the satisfaction of knowing you do not have to plan a move alone.
Whether you need packing and unpacking services, container moving services, car shipping, or good insurance on your move, there are cheap moving companies that can help. These are the 6 best cheap moving companies to help during your move.

Pros
Affordable rates
Available in all 50 US states
Offers multiple protection plans
Provides vehicle relocation services
Cons
Outsources to a third-party service in Washington, Oregon, Montana, and Utah
International Van Lines is one of the best full-service and inexpensive moving companies. This moving company does all the work to make the process easier for you. They will load all your belongings onto their truck, drive them to your new home, and unload everything.
International Van Lines will install your electronics and reassemble your furniture for an additional cost. They offer various services, including packing and unpacking, storage services, car shipping, junk removal, local moves, cross-country moves, and international delivery.
You can mix and match their services based on your specific needs. International Van Lines offers multiple protection plans to ensure your goods make it safely to your new destination. If you are interested in scheduling your move with International Van Lines, you can get an instant online quote.
A 25 percent deposit is required to schedule your move, and you have up to 48 hours before your planned move to cancel for free.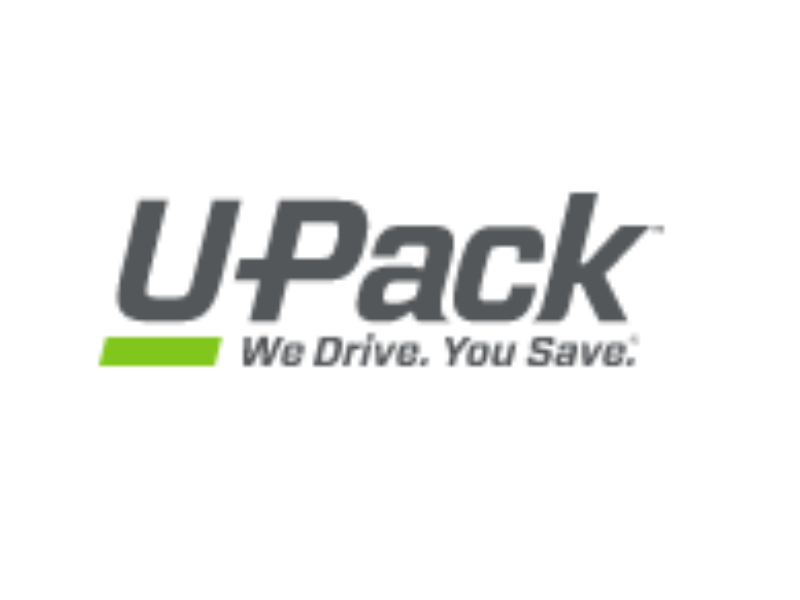 Pros
Extremely affordable
Charges you only for the container space you use
Offers GPS tracking on your containers
Available in all 50 US states
Cons
Only three days are given for you to load and unload your belongings
They only provide services for moves if it is at least 150 miles and crosses state lines
U-Pack offers self-service portable storage containers for your move. U-Pack will deliver the container to your home, and you are responsible for packing your belongings into the container.
This moving company is so affordable because you do the packing and unpacking, not any of their employees. U-Pack is only responsible for providing you with the container and picking it up when you are finished.
You have three days from receiving the container to pack and unpack your belongings. Once you are done unpacking, you can notify U-Pack to pick up the container. U-Pack might be best for small loads since you have to do all the work.
To schedule a move with U-Pack, your move must be at least 150 miles and cross state lines. GPS tracking is available on your container, so you know where your belongings are.

Pros
Experienced and reliable
Wide range of services
Provides a guaranteed delivery date and time frame
Good for military moves
Cons
Potential for delays
No shipment tracking
North American Moving Services is a moving company that offers a variety of relocation services for both residential and commercial customers. Their services include local, long-distance, and international moving, as well as packing, unpacking, and storage options.
The company has been in business for over 85 years and has a network of over 500 agent locations throughout the United States.
Many customers have reported positive experiences with North American Moving Services, praising the company's professionalism, attention to detail, and excellent customer service. The company's commitment to ensuring the safe and timely delivery of their customers' belongings is highly appreciated.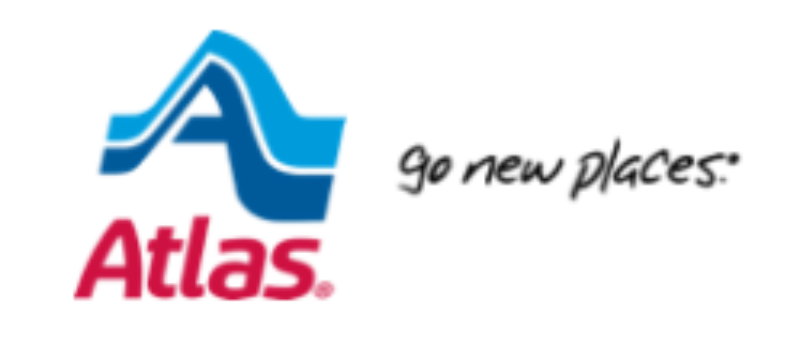 Pros
Available nationwide
Offers discounts for AAA members
Storage services and moving supplies are available
Good insurance coverage
Cons
No container moving available
Limited cancellation time
Atlas Van Lines is one of the most affordable moving companies for your move. Atlas is partnered with AAA to provide their customers with discounts and better rates.
Atlas offers various services, such as interstate moving, local moving, corporate relocation, and international moving. They automatically provide excellent insurance for their customers unless you deny coverage when planning your move.
You can get online pricing and quotes on their website to make planning your move easier. They offer storage services and moving supplies but do not provide container moving services.

Pros
Allows you to pick and choose what services you want
Offers excellent vehicle coverage
Provides container moving services
Generous cancellation policy
Cons
Customer service is limited when outside of typical business hours
Do not provide online moving quotes
Allied Van Lines is one of the best cheap moving companies for your move. They offer various moving options, ranging from full-service options to DIY support. This allows you to create the best moving package for your specific needs, budget, and move size.
Allied Van Lines has over 90 years of experience in the moving business and has mastered handling long-distance, local, and international moves. They offer container moving services through a service called Allied Express.
While they offer 24-hour customer service, it can be challenging to contact a customer support representative outside of typical business hours. They also do not provide online moving quotes but will discuss quotes and details about your move with you over the phone.

Pros
Affordable
Over a decade of experience
Professional and punctual
Cons
Issues with last-minute changes
Safeway Moving Inc is a moving company that offers a range of moving services including local, long-distance, and international moving, as well as packing and storage services. The company has been in business for over 10 years and is based in the United States.
Positive reviews mention the company's professionalism, punctuality, and efficient moving services. Best of all, Safeway offers a variety of price matching options to ensure you receive a price that fits into your budget.
Frequently Asked Questions Regarding Cheap Moving Companies
What are the 5 biggest risks of hiring cheap movers?
Lack of insurance: Cheap movers may not have adequate insurance to cover any damage or loss that may occur during the move.
Inexperience: Movers who charge low rates may be inexperienced and lack the knowledge and skills needed to safely and efficiently move your belongings.
Unreliability: Cheap movers may be more likely to cancel or postpone your move at the last minute, or not show up at all.
Damage: Movers who are not properly trained or equipped may damage your furniture and belongings during the move.
Scams: Some cheap moving companies may be fraudulent, and may take your deposit without providing the promised moving services, or may hold your belongings for ransom.
It is important to be aware of these potential risks, and thoroughly research any moving company you are considering hiring to ensure that they are reputable, reliable, and properly insured.
What is the cheapest day to hire movers?
The cheapest day to hire movers is typically during the middle of the week, such as a Wednesday or Thursday, as opposed to the weekend. This is because demand for moving services is generally lower during the week, and movers may be more willing to offer discounted rates to fill open slots in their schedule. Additionally, some moving companies may have special deals or discounts for weekday moves. Keep in mind, however, that even during the week, prices may vary depending on location, company policies and the time of year. It is always best to compare different moving companies and get a written estimate before making your decision.
How do I find cheap movers, or save the most money possible on my move?
Here are a few ways to find cheap movers:
Compare prices: Get quotes from multiple moving companies and compare their prices and services. Be sure to also ask about any additional costs, such as for packing materials or for moving special items, so that you can make an accurate comparison.
Look for discounts: Some moving companies offer discounts for seniors, students, military personnel, or for booking during certain times of the year. Ask the companies if they have any current deals or promotions you could use.
Ask for referrals: Ask friends, family, or co-workers if they have any recommendations for affordable movers in your area.
Check online reviews: Look for reviews of different moving companies on websites like Yelp, Angie's List, or the Better Business Bureau. Pay attention to companies that have consistently positive reviews and a high rating
Packing your own: Pack your own belongings as some moving company will offer lower rates if you do your own packing.
Downsize your stuff: The less you have, the less the company will have to move, so consider selling or donating items that you don't need or use to decrease the cost of moving.
Choose a less busy moving season: Prices for moving services may be higher during peak moving season ( typically May-September ) or holiday weeks, so consider moving during the off-season or mid-month when demand is lower.
Rent a moving truck instead of hiring professional movers: Renting a truck and moving your items yourself is often cheaper than hiring professional movers, but keep in mind that this can be more labor-intensive and may not be the best option if you have a lot of heavy or fragile items to move.
It's important to remember that you should never compromise on the quality or reputation of a company, just to get a lower price. Be sure to thoroughly research and compare different companies before making a decision.
How much does it cost to pay a mover per hour?
You can expect to pay between $50 and $80 per hour to hire a professional moving company. It depends on the services you choose and the location of your move. It can even cost less if you choose DIY movers such as U-Pack.
How far in advance should I plan my move?
You should try your best to plan for your move as much as you can, and there is no set amount of time to plan your move. April through October are some of the busiest months for moving companies, especially on Saturdays.
Therefore, schedule your move as soon as possible to lock in your moving date. If you plan your move during the off-season, it may be quicker to schedule it.
Should I tip the movers?
You are not expected to tip your movers since you are already paying for their services. However, you can undoubtedly tip them if highly impressed with their services. A typical rate to tip your movers is about $6 to $12 per hour that they helped you with your move.
What are the benefits of using a moving company?
The primary benefit of using a moving company is that your move is more reliable and efficient without needing to do all the hard work yourself. In addition, many moving companies offer other services, like vehicle shipping and container services, to help make it even more convenient.
What is the most inexpensive way to move?
The most inexpensive way to move is to use a container moving company. Moving companies that offer container moving services are typically cheaper than full-service movers, possibly by thousands of dollars.
However, many full-service movers do provide container services and have cheap packages available depending on your move. Moving containers are typically more affordable than renting a truck if you are moving from coast to coast.
Do you pay movers before or after?
You typically pay your movers after the move, but many companies require a deposit down to schedule.
If a moving company asks for full payment before your move, that could indicate that they are untrustworthy. An honest moving company will ask for payment once the move is completed.
Final Thoughts
Using a cheap moving company for your relocation can provide many benefits. The important thing to remember is that "cheap" doesn't mean "bad." But, you'll still want to carefully choose an affordable moving company.
The Agoyu app can help you find affordable moving companies to assist you with your move.
Agoyu can help you compare movers' prices and customer reviews to help you find the cheapest moving company.