Moving from California to Texas is a move that will not surprise your friends and family. Texas has a lot to offer. Whether it be job opportunities, diverse cities or authentic food, Texas is a great place to live. Though California has many rolling hills and a beautiful coastline, it is becoming more and more common to live in Texas to escape the high cost of housing and indulge in the authenticity of Texas.
Cost of Moving from California to Texas 
The cost of moving from California to Texas can widely vary in price. The price depends on the size of your move, when you are moving, how far away it is, and the route you are taking. Having a moving company can help make your move a whole lot easier. However, it is important to keep in mind the cost for this as well.
If you decide to use a moving company to help make your move easier, you should expect to pay anywhere from $2,000 to $7,000, depending on your circumstances. Renting a truck or renting a moving container for the back of your vehicle will save you money, but it will require a lot more work and you might even have to downsize in order to fit everything in the moving container.

Why are People Moving to Texas? 
It is not surprising to hear that many Californians are moving to Texas. Texas is a beautiful state. Also known as The Lonestar State, Texas holds some beautiful sights. Between the peaceful waterfalls, sparkling caves, and surfable sand dunes, Texas makes for one of the most beautiful places to live. Here are some things to know before moving to Texas.
Employment Opportunities
Texas currently has a hot job market. Some of our country's most popular companies like American Airlines or AT&T have made Texas their home and soon, more top notch companies will – like Google and Apple. This helps make better employment opportunities and provides higher salaries for the residents of Texas. The cost of living is lower in Texas, giving those who live there the opportunity to enjoy their quality of life.
Entertainment and Food
Texas has some of the most authentic food in the country and Texans have so many reasons to be proud of their food. Whether it's their delicious barbecue, Mexican cuisine or authentic tacos, Texas has some of the best cuisine and is ranked as America's best food state. When you think of chili, chicken fried state, kolaches, queso, barbeque, or Blue Bell ice cream, Texas probably comes to mind first.
Entertainment and food usually go hand in hand. Austin and Dallas are two of the most popular cities for exciting attractions and for nightlife. There is so much to choose from between nightclubs, live music or amusement parks.
Sports
Several national sports teams call Texas their home. Some of these teams include the Dallas Cowboys, San Antonio Spurs, Texas Rangers, Houston Texans, Rockets, Astros, Dallas Mavericks, and the Dallas Stars. Also, the Houston Livestock Show  and Rodeo are pretty popular, being the largest rodeo in the world.
Education
Texas has phenomenal higher education, having over 200 colleges and universities. Some of these well known schools include Rice University, Texas A&M, Southern Methodist University, Texas Tech University, and the University of Texas at Austin. These schools are not only great for expanding your education but are great for employment opportunities.
Hospitality
Southern hospitality is at its finest in Texas. This is quite a change in pace for Californians moving to Texas. Texans are known for being incredibly friendly and welcoming and most will go out of their way to show you kindness.
Moving to Texas: Cost of Living 
The cost of living in Texas differs from the cost of living in California. Here are some of the differences broken down into separate categories.
Housing
The median cost of a single family home in California can be as much as $800,000, while the median cost of a single family home in Texas is around $350,000. That is quite the difference in price. Texas is clearly more affordable when it comes to housing.
Rent
Based on the size of the apartment you are renting and what city it is in, your cost to rent will differ. The average cost to rent a two bedroom apartment in Los Angeles, California is estimated to be about $2,900 per month. The average cost to rent a two bedroom apartment in Dallas, Texas is about $1,960 per month. 
Gas Prices
As of September 2021, the average price of regular gas in California is $4.40 per gallon. The average price of regular gas in Texas is $2.82 per gallon. California's gas price is almost twice as much as the price of gas in Texas, making it much more affordable to purchase gas in Texas.
Taxes
Residents of California pay as much as 13.3 percent in state income tax and between 7.25 and 10 percent in sales tax, depending on local rates. In Texas, residents pay no state income tax and sales tax can range from between 6.25 percent and 8.25 percent. As for corporate income tax, California's is 8.84 percent and Texas has no corporate income tax. This ties into one of the many reasons why to move to Texas.
California vs Texas Weather 
California and Texas have similar weather, but still differ. On average, Los Angeles, California has about 284 sunny days and Houston, Texas has about 204 sunny days per year. Los Angeles can get around 15.5 inches of rain per year and Houston can get around 53 inches of rain per year. Both Los Angeles and Houston average 0 inches of snow per year. The major differences in weather between the two are that California has more sunny days and gets less rain than Texas.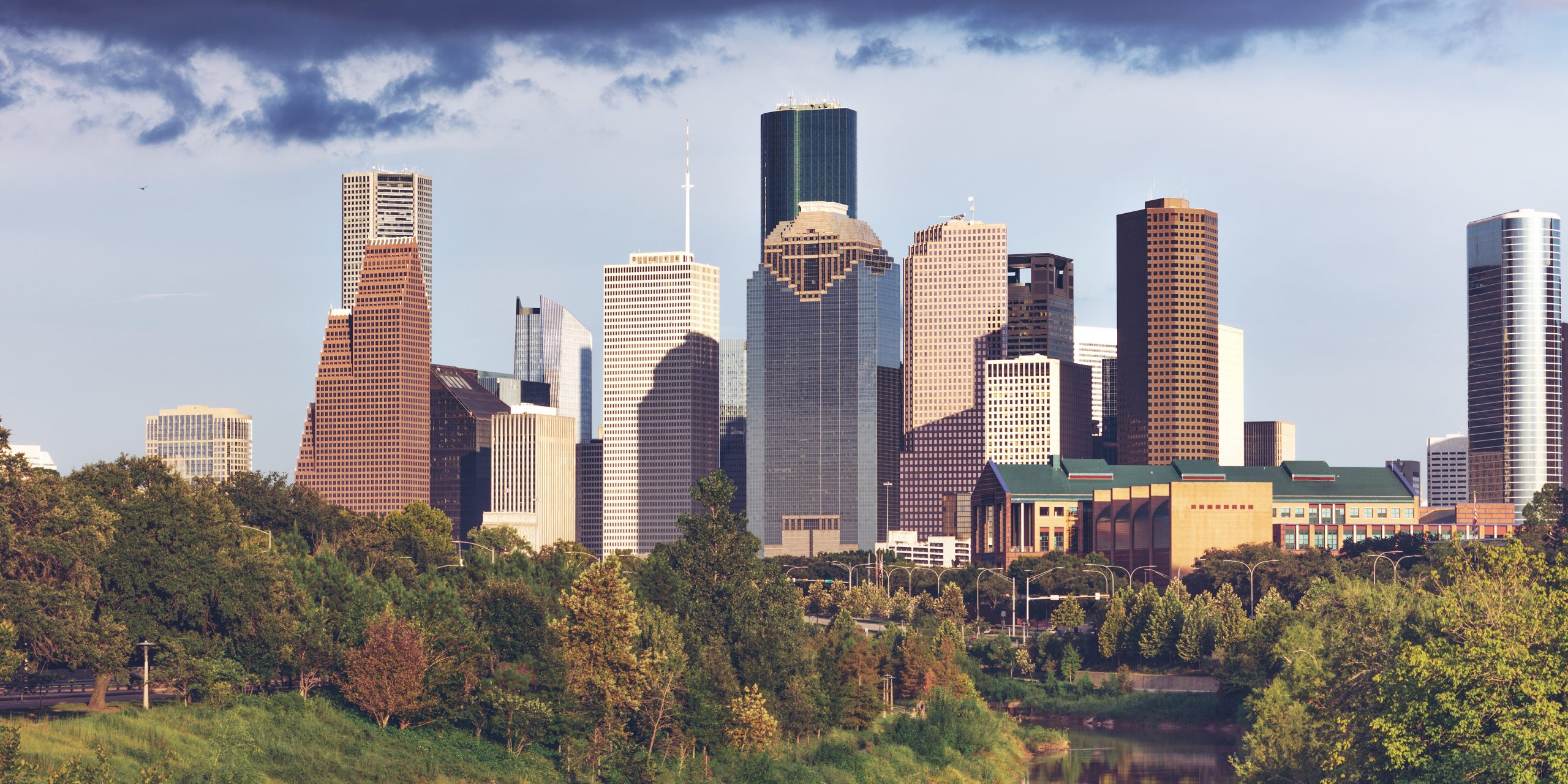 Popular Cities in Texas 
Since there are so many great cities and towns in Texas, it can be difficult to choose one to live in. Here are some places in Texas that we feel are the best to reside in.
Austin
Besides being the capital of Texas, Austin is known as the "Live Music Capital of the World." Austin offers a variety of entertainment, is a fast growing city, is very affordable, and is a safe place to live.
Dallas
Dallas is a great city for business and for jobs. Dallas is home to twelve Fortune 500 companies and one of the fastest growing job markets in the country. It is even ranked number four in the top U.S. cities to live in. There are plenty of activities, entertainment, excellent schools, and sports teams in Dallas – making it a great place to live.  
San Antonio
San Antonio offers a multitude of popular attractions. Some of the attractions include Sea World, Six Flags, Fiesta Texas, The Alamo, and the River Walk. San Antonio is a large city with an inviting and relaxed feel. You can indulge in delicious food, learn about its culture, and enjoy many festivals and events.
Houston
Houston is a very popular city in Texas. It is home to the Port of Houston and the Johnson Space Center. Houston tends to attract more residents who are looking for jobs, especially because it has the second most Fortune 500 headquarters in one city, right behind New York. It is affordable to live in Houston, has great schools, and is easily accessible to many Texas universities.
Moving to Texas from California: Should You Move? 
There are a plethora of reasons why you may want to move from California to Texas. Maybe it's the better employment opportunities, the entertainment and good food, southern hospitality, or the affordability that interests you. Or maybe you are interested in Texas as a change of pace. Either way, Texas seems like a great place to live and has a lot to offer.
Final Thoughts 
Both California and Texas are beautiful states, but Texas is the better option when it comes to cost of living. It isn't surprising that many California residents are moving to Texas. Get accurate moving quotes online today using the best moving app and let Agoyu help with your moving process.