As we're packing away all of our belongings, there are some items that are more valuable than others. China handed down for generations, Christmas ornaments, and jewelry are some examples. If you're ready to learn how to pack jewelry for moving, it's important that you tread carefully to prevent damaging anything. 
It is so important to know how to store jewelry when moving to prevent any damage or tangling of your necklaces or bracelets. It is even important to know how to pack any family heirlooms or valuables in case they get misplaced or stolen. Check out these helpful tips.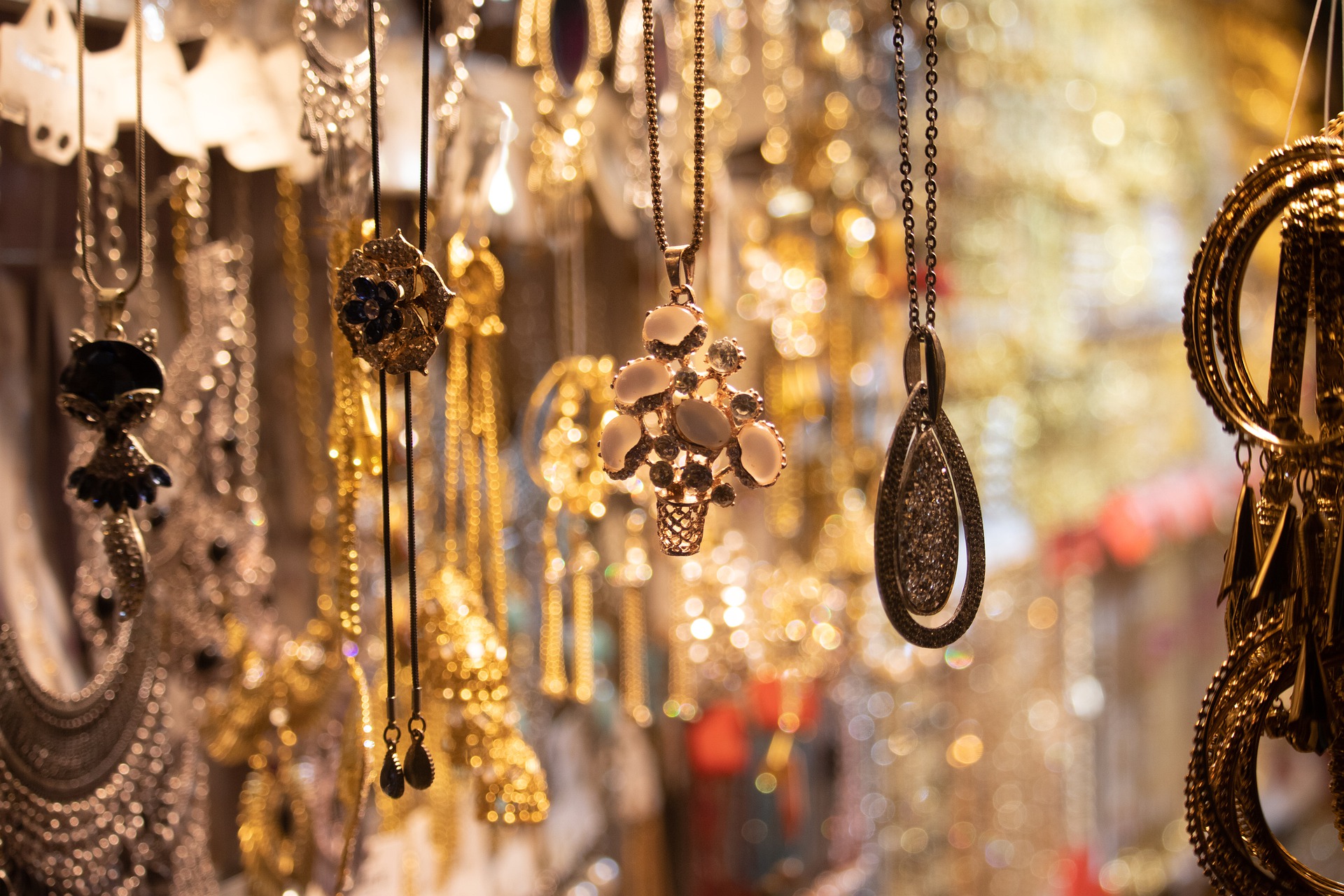 Tips for Each Type of Jewelry
When you are packing to move, it is easy to forget about your jewelry and how you are going to pack it. If you have ever tried to untangle a necklace or bracelet, you know just how difficult it will be to untangle multiple necklaces and bracelets. Here are some helpful tips on how to prevent your jewelry from getting tangled.
Necklaces and Bracelets 
Your main goal when packing necklaces and bracelets is going to be to prevent them from becoming tangled. You will need snack-size Ziploc bags for each bracelet and necklace you have. You should place each necklace and bracelet in their own snack-size bag. When you are done packing your jewelry into Ziploc bags, put all the snack-size bags into a large Ziploc bag so you can keep them all together.
It is important to remember that you can always reuse these bags in the future, so you do not waste them. If you prefer, you can use cloth pouches instead of Ziploc bags, which will still do the same thing. If you have extra time and really want to avoid your necklaces getting tangled, try using a paper straw to thread through your chain necklaces. If you do decide to thread a straw through your jewelry, be sure to place each piece of jewelry in packing paper before packing it away.
Earrings 
When it comes to how to pack earrings for moving, it is a good idea to make sure each pair stays together and prevents them from becoming tangled. Even if you have a small move from Pennsylvania to New York City, it is really important to know how to pack jewelry for moving to prevent any damage. If you have a foam sheet, pierce each pair of earrings through the sheet and make sure the backs are on the earrings. If they do not have a back, you can use a small piece of tape. Be sure to pack down any chandelier earrings or dangly earrings with tape so they don't become tangled. 
Before you put the foam sheet in a box or suitcase, it is a good idea to wrap it in a few layers of packing paper. If you don't have a foam sheet to place your earrings on, you can also use a pill organizer. A pill organizer will still separate your jewelry and prevent tangling. These are the best ways to learn how to pack earrings for moving.
Family Heirlooms 
Since family heirlooms are typically rather pricey, it is important to carry them by hand in a jewelry travel roll when you move. It doesn't matter if you are moving your belongings yourself or if you hire professionals, there is always a possibility that something can get misplaced or stolen. Especially if you have a really big move, like if you are moving from California to Florida.
If you are not able to hand-carry your family heirlooms, it is wise to place them in a box that is labeled incorrectly. This way you don't need to worry about anybody knowing which box your valuables are in.
Rings 
Rings are the easiest type of jewelry to pack. A pill organizer will come in handy to pack up your rings so they are separated and nicely organized. If you don't have a pill organizer, you can also use a sunglasses case or an egg carton. 
If you use the egg carton, you should place a ball of crumpled-up packing paper on top of the cup section of the egg carton. When you are finished packing up your rings, use packing tape to securely close the egg carton. Be sure to label it so it doesn't mistakenly get thrown out.

How to Store Jewelry When Moving: 5 Tricks 
Storing your jewelry the proper way is necessary when you are moving. Not only will it help you organize your jewelry collection, but it will prevent them from becoming tangled.
1. Use Egg Cartons 
Using an egg carton to store your jewelry is one of the best hacks when you move. An egg carton works best for necklaces or bracelets. Besides packing your jewelry in the cups of the egg carton, you can sting the sides of your necklace or bracelet through the holes in the top of the carton. Then, clasp the chain together and place the rest of the necklace or bracelet back inside the carton.
When you are finished stringing your jewelry through the egg carton and placing them inside of the cups, wrap the whole egg carton in bubble wrap, packing paper, or newspaper and you will be good to go. This is a great option if you have a lot of necklaces because you can put them all in one carton and not worry about them getting tangled.
2. Use Straws 
Besides using paper straws to thread through the chains in your necklace to prevent tangling, you can use plastic straws to prevent tangling as well. Just slide the chain through the straw until it reaches the other end and you can clasp it together on the other side. 
This is a super-easy way to prevent your necklaces from getting tangled. You can do multiple necklaces in one straw, but it is a good idea to use separate straws for each necklace so they don't get tangled together.
3. Plastic Wrap
Knowing how to pack jewelry for moving is essential. If you already have your jewelry organized in a bowl or a tray, you can stretch some plastic wrap, like Saran wrap, across the tray or bowl, and around the sides. Be sure that the jewelry is already organized before throwing the saran wrap over it though to prevent tangling. 
Once you arrive in your new home, unpacking your jewelry will be so simple. All you will need to do is take off the Saran wrap and you will be set.
4. Buttons for Earrings 
If you have any spare buttons lying around the house, this will be the easiest way to pack your earrings. All you need to do is put your earrings through the holes in the button and put the back on the other end. Now that the earrings are neatly organized, all you have to do is pack them!
5. Get a Jewelry Box 
Placing your jewelry in a jewelry box might seem like the obvious thing to do, but it is a really good way to know how to pack jewelry. However, the jewelry still needs to be organized in the jewelry box before packing it up and moving. 
You can either place your Ziploc bags with individually wrapped jewelry in the box, or you can take your buttons and securely place them in the jewelry box. This is a convenient way of packing up your jewelry before you move.
Final Thoughts 
The only way to be certain that your valuable jewelry is safe during a move is to hire the right moving crew to handle your belongings. With the Agoyu Moving App you can choose from the best moving companies in your area and get an accurate and fair quote in minutes. Give it a try for free!