Figuring out how to move a car to a different state can be time-consuming and stressful, especially if you are unsure of your options. 
If you have more than one car, you will likely not be able to move both yourself and will need to find an option to get the car to your new destination safely. Luckily, there are a few options to choose from when deciding how to move a car to a new state. 
What Is the Best Way to Transport a Car to Another State?
If you are trying to figure out how to move a car across country to another state, these are the best ways to transport your car.
Hire a Professional to Drive Your Car
If you don't mind adding extra miles to your car, hiring a professional to drive your vehicle is an excellent way to move your car. There are professional driving companies, which can also be called concierge transportation companies, that offer various services on how to move a car. One of these services is moving a car to a different state. 
Many of these professionals can even help you out by bringing your pet along for the trip and will make extra stops to let your pet out for breaks or walks. This is beneficial if you are flying to a new state and don't want to worry about flying your pets there. 
The professional driving company will ensure that the driver is covered by insurance and pre-screened since you don't personally know the person driving your car. 
Hitch Your Car to Your Moving Truck
Most moving truck rental companies will rent out devices that enable your car to be hitched safely to the moving truck. You can rent a car carrier or a tow dolly, depending on what type of car you have and how much it weighs. 
This is a good option for moving cars, but some cars should not be towed this way. If your vehicle has a front air dam or a low front end, it might not be able to make it up the ramp to be towed. If you have a car carrier or tow dolly on your moving truck, you need to be prepared to have limited mobility since you can't back up the truck. 
Drive the Car Yourself
Driving your car yourself is a time-consuming option, but it will be very inexpensive to do so. If you can't take your vehicle with you on moving day, you will need to arrange to come back for your car at a different time. 
You can also get everything done in one trip, mainly if you have a small number of belongings you are bringing with you for the move. You can rent a trailer or a tow dolly to attach to your vehicle and get your belongings with you that way. 
Use a Professional Vehicle Transporter
Using a professional vehicle transporter is a great way to avoid dealing with the stress of towing a car from one state to another. When you use a professional vehicle transporter, you must pay to have your car loaded onto an enclosed or open-air truck bed. 
The amount of money you will pay essentially depends on the type of truck you choose to load your car onto, the size of your vehicle, and your destination. If you decide to use a professional vehicle transporter, make sure to do your research to choose a reliable and reputable company. 
Professional vehicle transporter companies should always be licensed, and you can check that by looking up their DOT number on the Federal Motor Carrier Safety Administration website.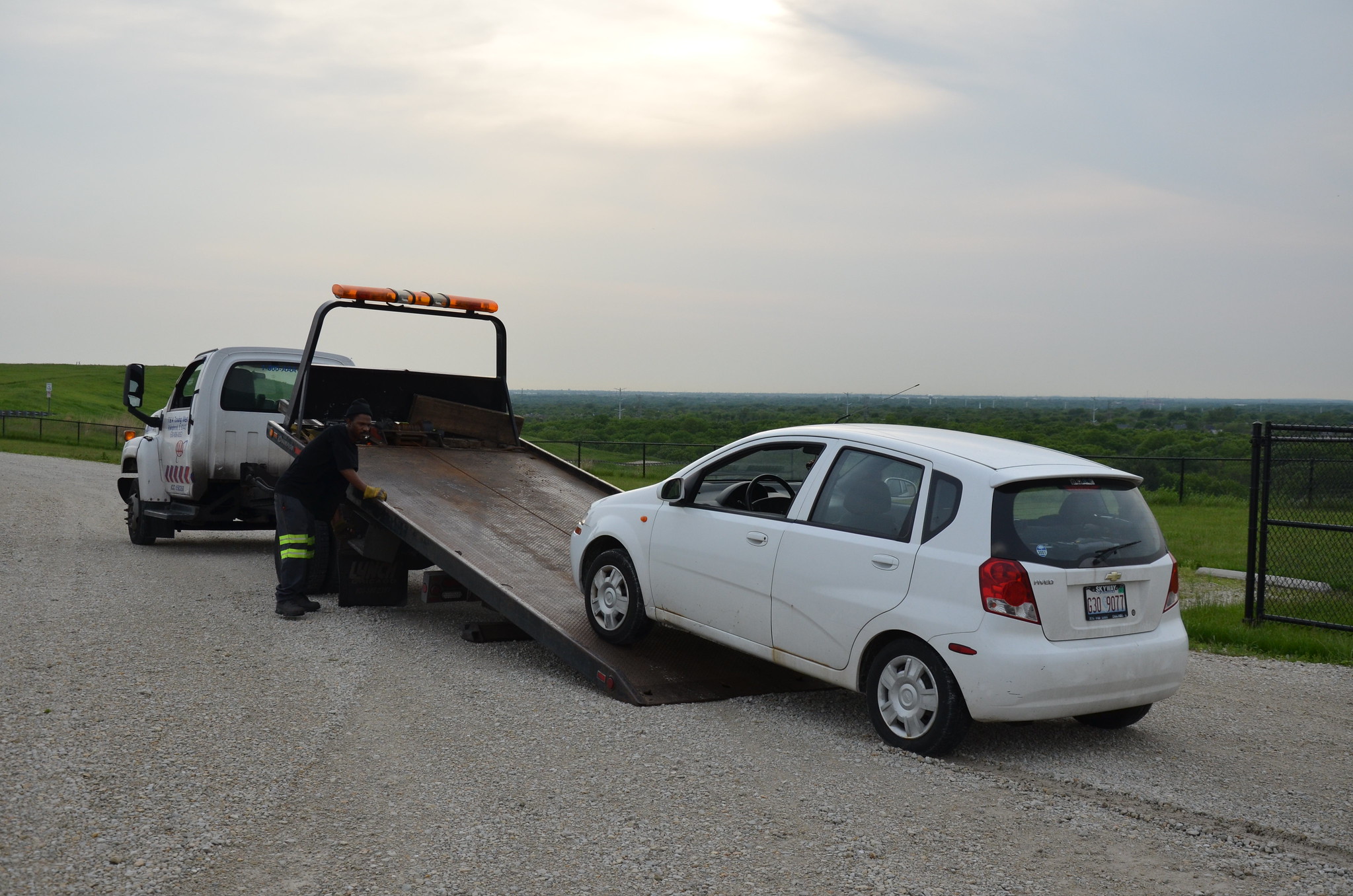 Preparing Your Car for Travel
When planning the best way to transport a car across country, you need to take some steps to ensure your vehicle is fit for long-distance travel. This is especially important if you are using a vehicle transport company or using a hitch from a rental company.
Check that your car's battery is charged

Be sure your tires all have enough air and are in good condition

Take any valuables out of your car, like important documents or devices

Fill your gas tank up

Retract or remove the antenna on your car

Remove all loose items from your car if you are using a car carrier or tow dolly

Photograph any existing damage on your car 
Final Thoughts
Now that you have a better understanding of how to move a car to another state, you can begin inquiring about your options. 
Agoyu can help you find qualified moving companies with experience in moving all types of vehicles, from antique cars to sports cars. Check out Agoyu today to compare the pricing of moving companies near you!