No matter how you slice it, moving can be extremely expensive. Hiring movers, paying for storage, gas for transportation, hotels, costs that come with real estate transactions, lost time at work, and much more.
Thankfully, there are also thousands of ways to save money when you're moving, and at Agoyu, we have turned this into an art form. We scour the "movesphere" high and low to find opportunities to save you money, and package them up in one convenient location. Take a look at our complete guide to saving money at every phase of the move–planning, hiring, downsizing, packing, moving day, and getting settled in your new home.
Planning and Scheduling
Start early – Beginning your move preparation early can help you to take advantage of deals, shop for supplies, and find free moving supplies, which can help save money.
Use a full moving checklist – Using a comprehensive moving checklist can help ensure you don't miss anything, which can save you money on last-minute expenses or forgotten items.
Get clarity on company reimbursements – If you are moving for work, make sure you understand the company's relocation policy and what expenses will be covered to help save money.
Take advantage of realtor rebate programs – Some companies like ARC Relocation offer real estate rebates that can save you thousands on fees when buying or selling a home.
Consider selling your home furnished or partly furnished – Selling your home with some of the furnishings can help reduce moving costs and possibly earn some extra cash.
Move incrementally – Closing on your new location before you have to leave your old home can give you time to move incrementally and do preliminary setup at the new place, which can help save money.
Change your address early – Changing your address as soon as possible can help you take advantage of coupons and deals sent to your new address.
Check for discounts and coupons – Check for discounts and coupons on websites like Updater, Groupon, and CouponFollow to save on moving expenses.
Sort your belongings – Sort your belongings into "keep," "sell," and "giveaway" piles to minimize the items you need to move and possibly earn extra cash.
Cancel utilities strategically – Be strategic with utility shut-off dates to avoid paying for an extra month of service.
Get the best deal on internet – Set up internet service at your new location ahead of time to take advantage of the best deals.
Move during off-season – Moving during off-season can help save money on moving costs.
Move during the week – Moving during the week can help save money by avoiding weekend prices.
Book the first time slot of the day – Booking the first time slot of the day can help ensure the movers are fresh, which can result in faster and more efficient work.
Measure doors and access points – Measuring doors and access points ahead of time can help you avoid costly mistakes during the move.
Any HOA fees associated with the move? – Some neighborhoods and communities have homeowners association fees, and you should check whether there are any associated with your move. If there are, make sure to include them in your moving budget.
Resist "mentally decorating" your new space until you're actually in it – Avoid buying new furniture or decor for your new home until you're sure of the space and what you need. This can help you save money and avoid costly mistakes.
Consider a moving container or "shared load" moving like PODS – Moving container companies like PODS offer a cheaper alternative to traditional moving companies. They provide a container that you can fill with your belongings, and then they transport it to your new location. You can also save money by sharing a moving truck with other people who are moving in the same direction.
Consider self storage at either your old or new location – If you have items that you won't need immediately in your new home, you can save money by storing them in a self-storage unit instead of moving them right away. This can also be helpful if you need to stage your home for sale or if you have to temporarily move into a smaller space.
Save receipts and deduct moving expenses from your taxes with IRS form 3903 – Some moving expenses may be tax-deductible, including the cost of hiring a moving company, transportation, and storage. Keep receipts and other records of your moving expenses and file for deductions on your tax return using Form 3903.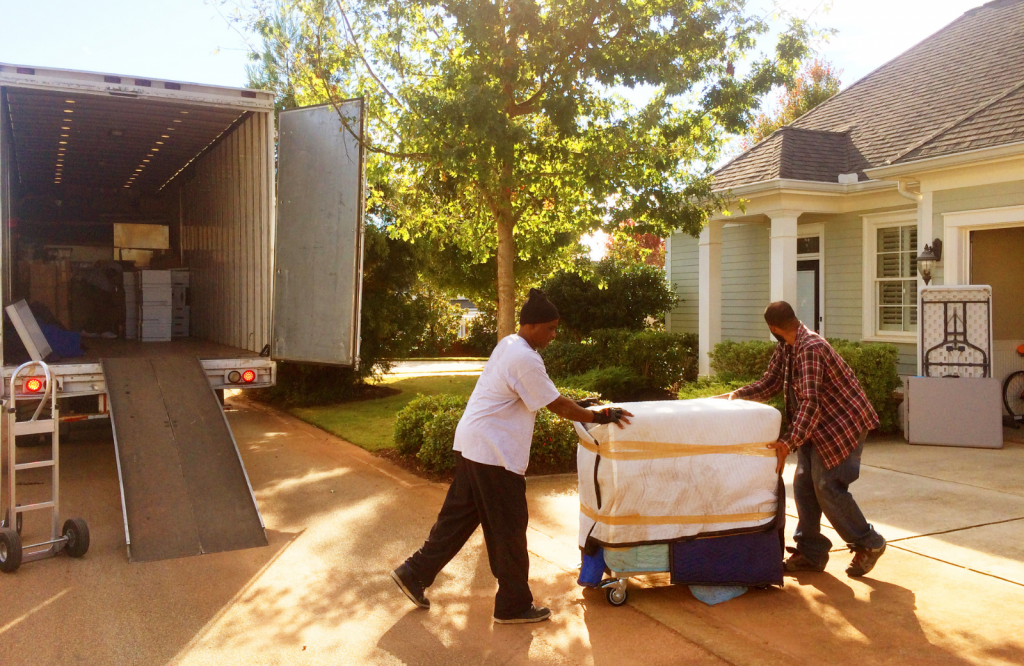 Hiring
Rent a moving vehicle and do it yourself – By renting a moving vehicle and doing it yourself, you can save a significant amount of money compared to hiring a full-service moving company. However, you'll need to be prepared to do all the heavy lifting, packing, and driving.
Look for a company with a combo deal – If you need storage, consider finding a moving company that also offers storage or a storage company with a moving truck you can rent. This can save you money on both the moving and storage costs.
Estimate costs – Estimating your moving costs in advance can help you plan your budget and avoid surprises. You can use online tables like the one below or get quotes from multiple moving companies to get a better idea of the cost. Agoyu can help you get accurate quotes from the best moving companies in your area.
| Distance (miles) | Studio/1 Bedroom | 2 Bedrooms | 3 Bedrooms | 4 Bedrooms | 5+ Bedrooms |
| --- | --- | --- | --- | --- | --- |
| 0-50 | $200-$600 | $400-$800 | $600-$1,200 | $800-$1,600 | $1,000-$2,000 |
| 50-100 | $400-$1,200 | $800-$1,500 | $1,200-$2,500 | $1,600-$3,000 | $2,000-$4,000 |
| 100-250 | $800-$1,800 | $1,500-$3,000 | $2,500-$4,000 | $3,000-$6,000 | $4,000-$8,000 |
| 250-500 | $1,500-$2,500 | $3,000-$5,000 | $4,000-$7,000 | $5,000-$9,000 | $6,000-$12,000 |
| 500-1000 | $2,500-$4,000 | $5,000-$8,000 | $7,000-$12,000 | $9,000-$15,000 | $10,000-$20,000 |
| 1000+ | $4,000-$6,000 | $8,000-$12,000 | $10,000-$18,000 | $12,000-$20,000 | $15,000-$30,000 |
Read reviews and hire the right moving company – It's important to hire a reputable moving company to avoid any hidden fees, damages, or other problems that could end up costing you money. Reading reviews and doing research can help you find a reliable company.
Ask movers for a "fixed rate" instead of hourly quote – Getting a fixed rate quote can help you avoid any unexpected charges that could arise with an hourly rate. Make sure to get a detailed list of what is included in the fixed rate.
Understand extra costs that moving companies charge – Moving companies may charge extra for things like packing, stairs, long carries, and other services. Make sure you understand these charges and negotiate them in advance if possible.
Consider only having the movers move the furniture (if moving locally) – If you're moving locally, you can save money by only having the movers move the furniture and handling the rest of the packing and moving yourself.
Choose a flexible dates mover in case you need to make changes – Choosing a moving company with flexible dates can save you money if you need to make last-minute changes to your moving schedule. Some moving companies charge extra fees for changing the moving date.
Don't pick the absolute cheapest movers – While it can be tempting to go with the cheapest option, it's important to balance cost with quality and reliability. Going with a very cheap moving company could end up costing you more in the long run if they damage your belongings or add unexpected charges.
Ask for a discount – Many moving companies are willing to give discounts, especially if you're flexible with your moving dates or have a smaller load. It doesn't hurt to ask!
Purchase moving insurance for valuables – It's important to protect your valuables during the move, but make sure to compare the cost of moving insurance with the coverage already provided by your home or auto insurance policies. You may be able to decline moving insurance and save some money.
Consider a "hybrid" move for long distance – If you're moving long distance, a "hybrid" move where the moving company loads and unloads your belongings, but you drive the moving truck yourself, can save you money compared to a full-service move.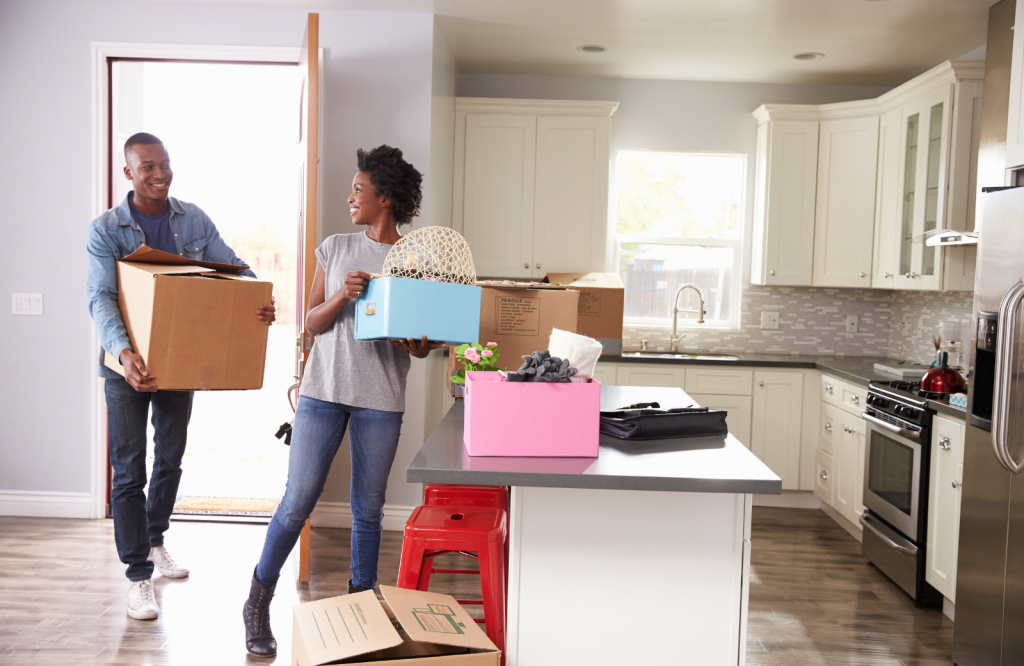 Downsizing
Host a yard sale – This is an excellent way to make some money before the move. You can sell unwanted items such as clothes, furniture, electronics, and other things you don't need.
Sell what you can on FB marketplace, Poshmark, Craigslist and Ebay – Selling items you don't need or use anymore on online platforms like Facebook Marketplace, Poshmark, Craigslist and Ebay can help you make some extra cash.
Use media mail to ship yourself books – If you need to move books, using media mail can help you save on shipping costs. Media mail is a low-cost shipping option available for books, films, and other educational materials.
Throw away unneeded stuff – By getting rid of items you no longer need, you can reduce the amount of stuff you have to move, which can save you money on transportation costs.
Donate other items (save receipts) – Donating unused items can help others in need and provide you with a tax deduction. Remember to save your donation receipts.
Call a junk hauler for large quantities of stuff – For large quantities of junk, it can be more cost-effective to call a junk removal company than renting a dumpster or hauling it away yourself (BTW, we've partnered with 1-800-Got-Junk to save you 5% on junk removal with the code AGOYU5!).
Avoid eating out all the nights leading up to the move – Instead use all the food you already have in your pantry, fridge and freezer. Prepare a few meals ahead if possible. By using up food you already have in your house, you can save on your food bill leading up to the move. Preparing meals ahead of time can also help avoid eating out, which can be costly.
Consider donating unused food to a food bank to minimize mover's fees – Donating unused food can be a great way to minimize the weight and quantity of your move, potentially reducing mover's fees.
Cancel unused subscriptions – Before the move, it's important to cancel unused subscriptions, such as gym memberships, magazine subscriptions, or other services you don't need anymore.
Cancel cable and get new service – Canceling your cable service before the move and shopping around for new service options can potentially save you money on your monthly bill.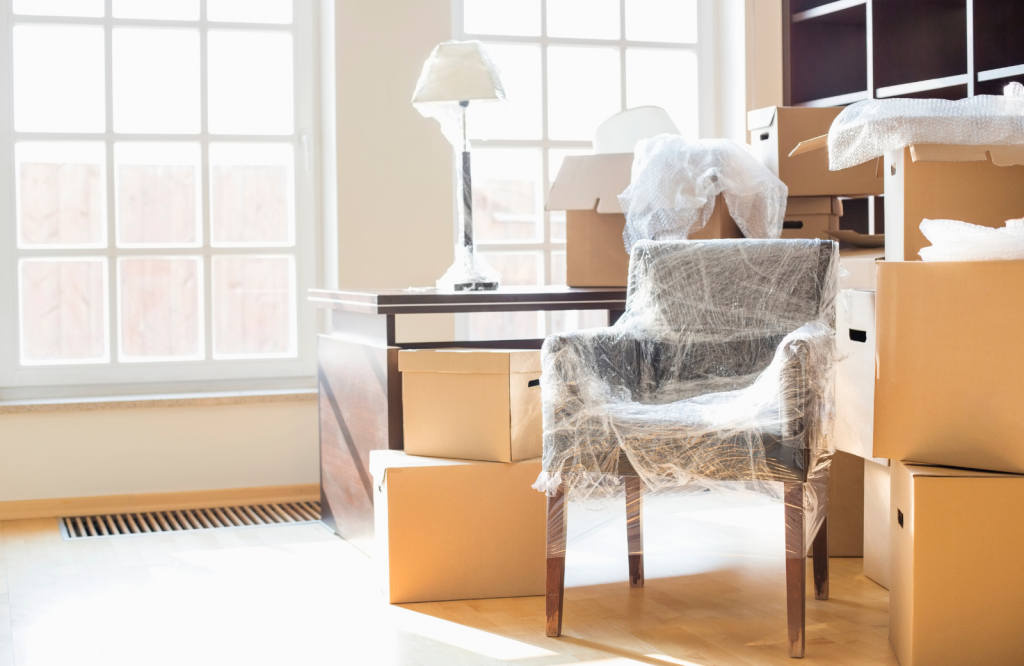 Packing
Avoid buying moving supplies, find them instead – If necessary, UsedCarboardBoxes.com, Amazon, home depot or lowe's. By finding free or inexpensive moving supplies, you can avoid the cost of buying new ones.
Stay with a friend or family member – Staying with someone else can eliminate the need for a hotel or temporary housing, saving you money on accommodation.
Pack strategically to access what you need when you need it so no repurchasing – By packing in a strategic way, you can ensure that you can easily access the items you need and avoid the cost of repurchasing them.
Use linens, sheets and towels and t-shirts to fill gaps in boxes or pack fragile items instead of paying for blankets – Using items you already have in your home to cushion your fragile items can save you money on packing materials.
Pack fragile items according to your movers' guidelines (to avoid repacking or broken items) – By packing your fragile items correctly, you can avoid damage and the cost of having to repack or replace broken items.
Set daily necessities and emergency items in a box to the side (toiletries, advil, etc) – Having a box of essential items that you can easily access during your move can save you from having to purchase these items if you can't find them.
Use suitcases for heavier items – Instead of purchasing expensive heavy-duty moving boxes, you can use your own suitcases to transport heavier items.
Pack and move valuables yourself to minimize risks of something being lost or stolen – By packing and moving valuable items yourself, you can ensure their safety and avoid the cost of replacing them.
Use original TV box if you have it – The original box is designed to keep the TV safe during shipping, so reusing it can help you avoid the cost of buying a new TV if it's damaged during the move.
Save time on movers by staging your boxes in the garage or front of house – By staging your boxes in a central location, you can save time and money on moving fees.
Disassemble furniture that can be ahead of time – By disassembling your furniture before the move, you can save money on moving fees and make it easier to transport.
Consider bringing expensive fixtures with you (faucets, chandeliers, etc) – Be clear about these exclusions when selling the home: By bringing expensive fixtures with you, you can avoid the cost of replacing them and ensure that they're not damaged or lost during the move.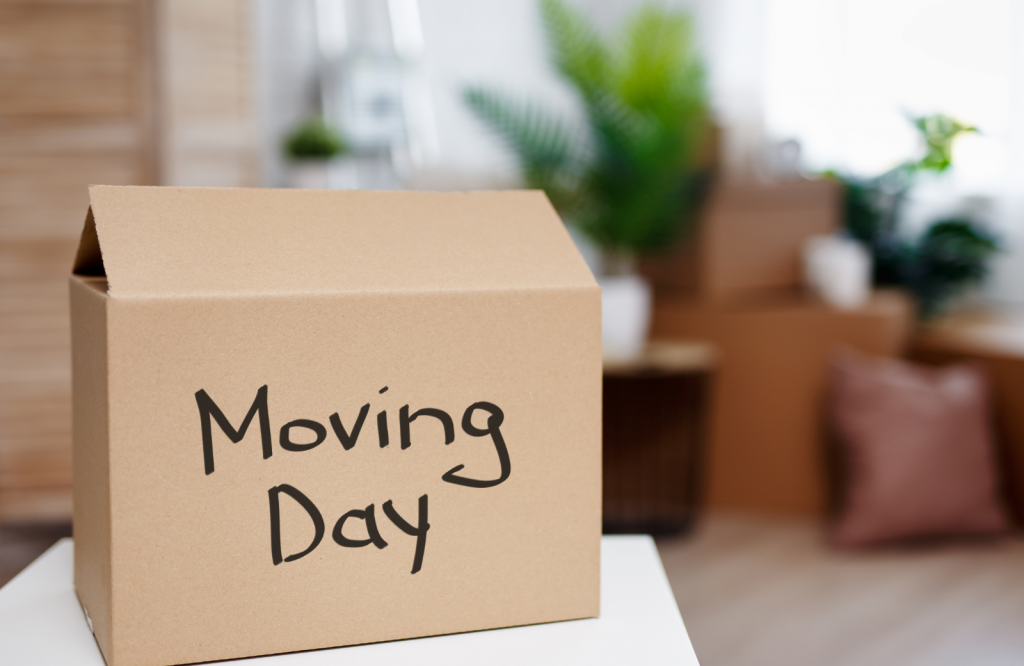 On Moving Day
Get help from friends and family – You can save money by enlisting the help of friends and family to assist you with your move. This can help reduce the number of movers you need to hire or the amount of time they need to spend on the job.
Have friends and family watch children and pets – Moving with children and pets can be stressful and can slow down the moving process. By having friends or family watch them, you can save money by reducing the amount of time the movers need to spend on the job.
Be prepared for when the movers arrive – Being organized and ready for the movers when they arrive can help reduce the amount of time they need to spend on the job, which can save you money.
Ask if movers can do a quick stretch wrap of all items – Movers typically use moving blankets to protect your furniture during the move, but they may charge extra for this service. You can save money by asking if they can use a quick stretch wrap instead, which is often cheaper.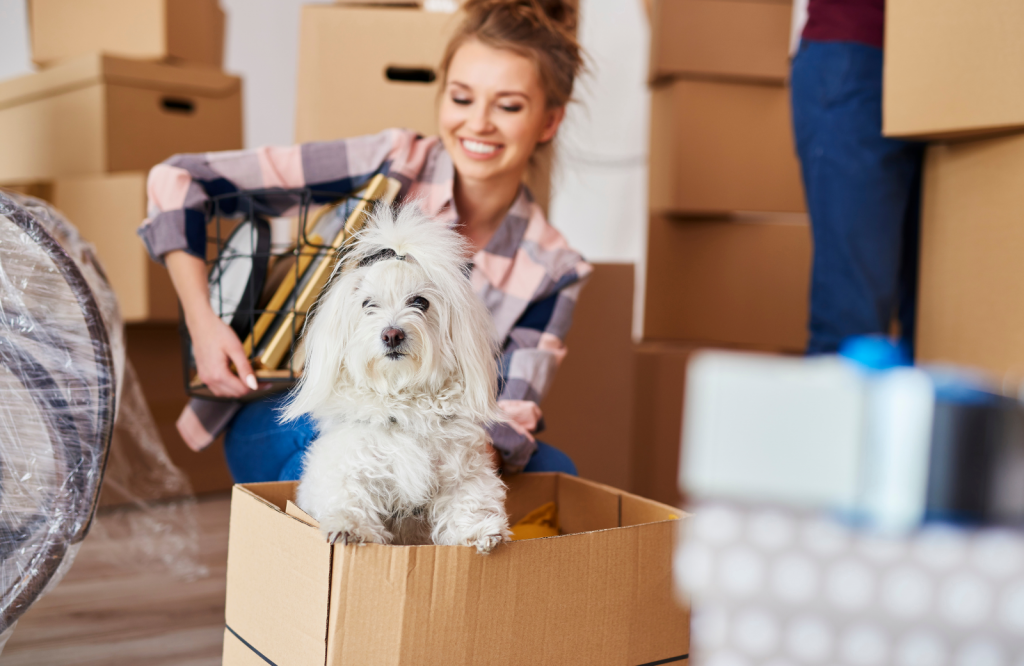 Moving Into Your New House
Consider used furniture on Craigslist and FB Marketplace – Buying used furniture can be significantly cheaper than buying new, especially when you're on a tight budget. Check out online marketplaces like Craigslist and Facebook Marketplace for good deals.
Use coupons and deals from change of address packet – When you change your address, you may receive a packet with coupons and deals for local businesses. Take advantage of these discounts to save money on moving-related expenses.
Don't forget about the dollar store for cleaning supplies, cups and bowls, utensils and other unimportant items. The dollar store can be a great place to stock up on cleaning supplies and other household items at a low cost.
Save weight and hassle by cashing in your massive change jar – If you have a large jar of coins, consider cashing it in before you move. The weight of coins can add up quickly and you don't want to be lugging unnecessary weight to your new home.
Consider selling or donating appliances and buy new (save on cost of moving) – Moving large appliances like refrigerators and washing machines can be expensive. Consider selling or donating your old appliances and buying new ones when you arrive at your new home to save on moving costs.
Sell heavy items like weight sets – Heavy items like weight sets can add significant weight to your moving load. Consider selling these items and buying new ones once you've settled into your new home.
Conduct an energy inspection of your new home – Inspecting your new home for energy efficiency can save you money on your utility bills. Look for areas where you can improve insulation and upgrade to more energy-efficient appliances.
Keep a record of home-improvement costs and realtor fees – These might be deductible at tax season. Keep track of all the expenses related to buying and selling your home. You may be able to deduct some of these costs when you file your taxes.
Wait at least 6 months before launching into renovations, to check your plans and ideas against how you actually live in your home day to day. Before you start any major renovations, give yourself time to settle into your new home and assess your needs. Waiting can save you money in the long run by avoiding unnecessary renovations.
Consider sourcing labor for new home cleanup and repairs through an app like TaskRabbit – TaskRabbit is a platform where you can hire skilled individuals for a variety of tasks, including home cleaning and repairs. Hiring help through TaskRabbit can be more cost-effective than going through a traditional service.