1. Agoyu Weight Calculator
The Agoyu weight calculator allows you to measure very specifically. Comparing moving companies has never been easier or more accurate. Simply enter the details of your household goods to receive pin point price estimates for your relocation.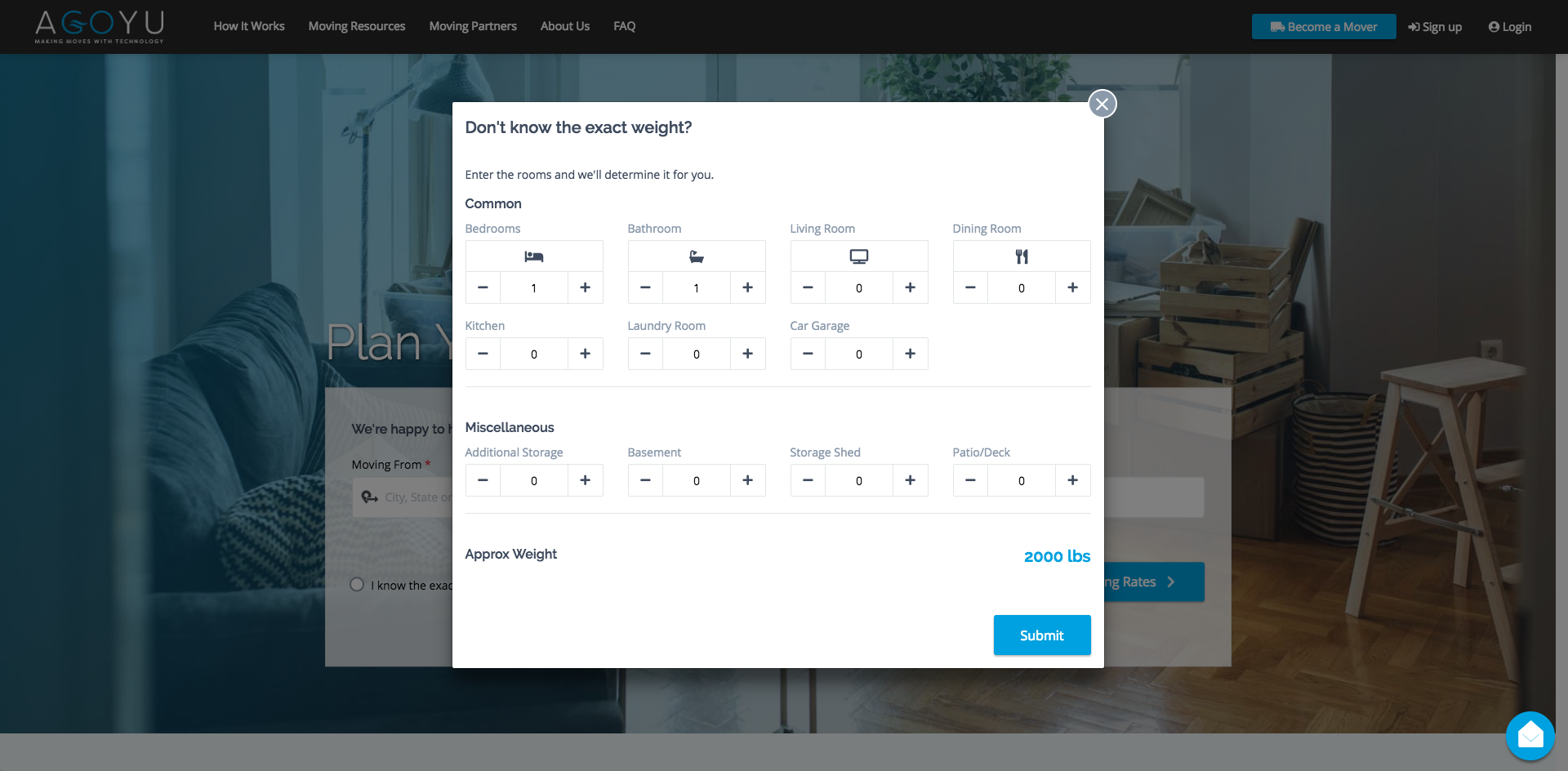 3. Confirm Your Moving Details
Provide the exact origin and destination address. You can include whether your house or apartment is a single story, has a second or third floor, or has an elevator to assist the movers. Enter your contact information and we deliver your information directly to the moving company. The moving company contacts you with the next steps. Your information will never be given to any mover you have not specifically asked us to.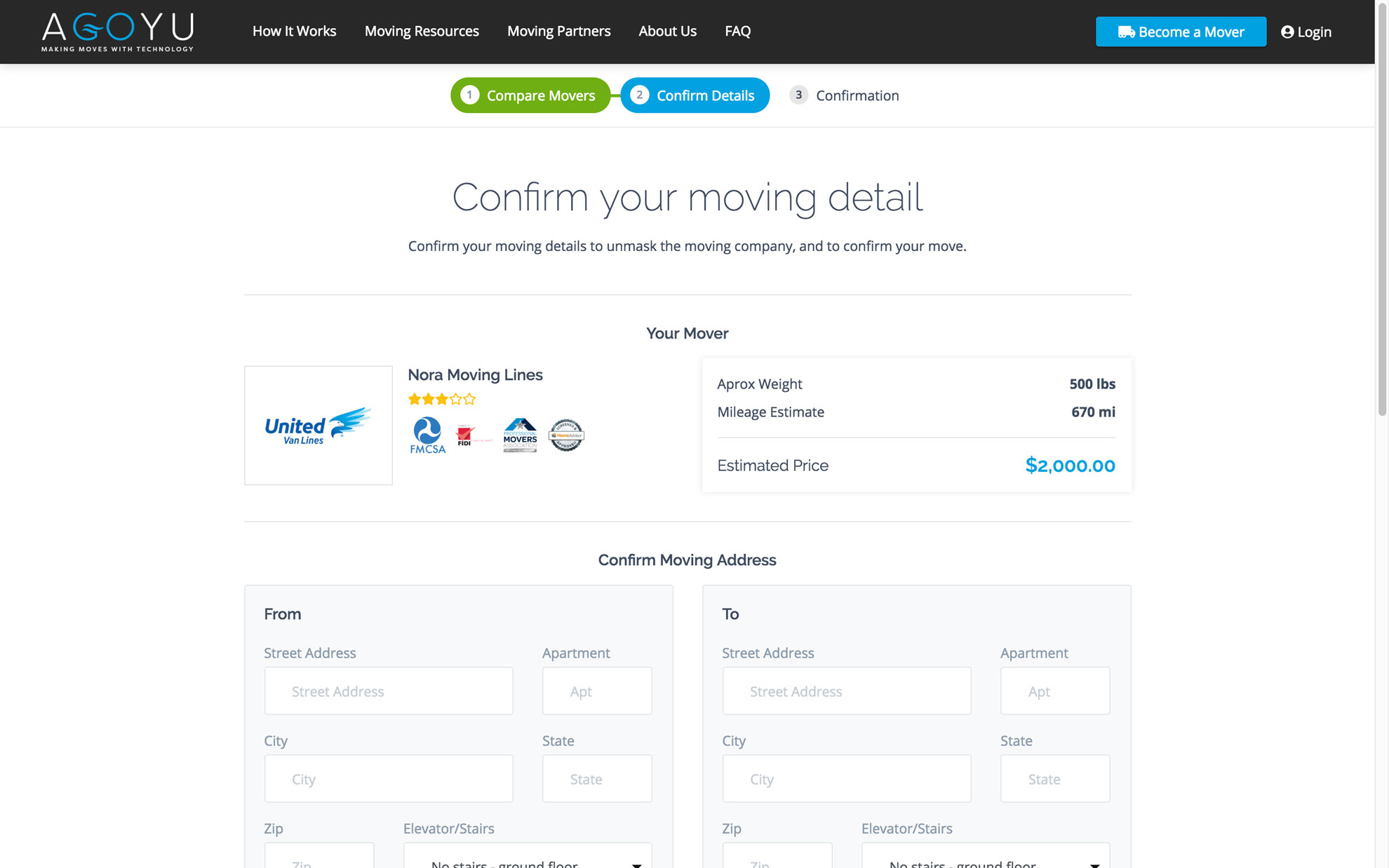 4. Confirmation
Once your move is confirmed, we provide you a confirmation number. This number will be used by the moving company to reference your request. Then sit back and relax! The next step is for the mover to reach out and schedule an on-site visit.