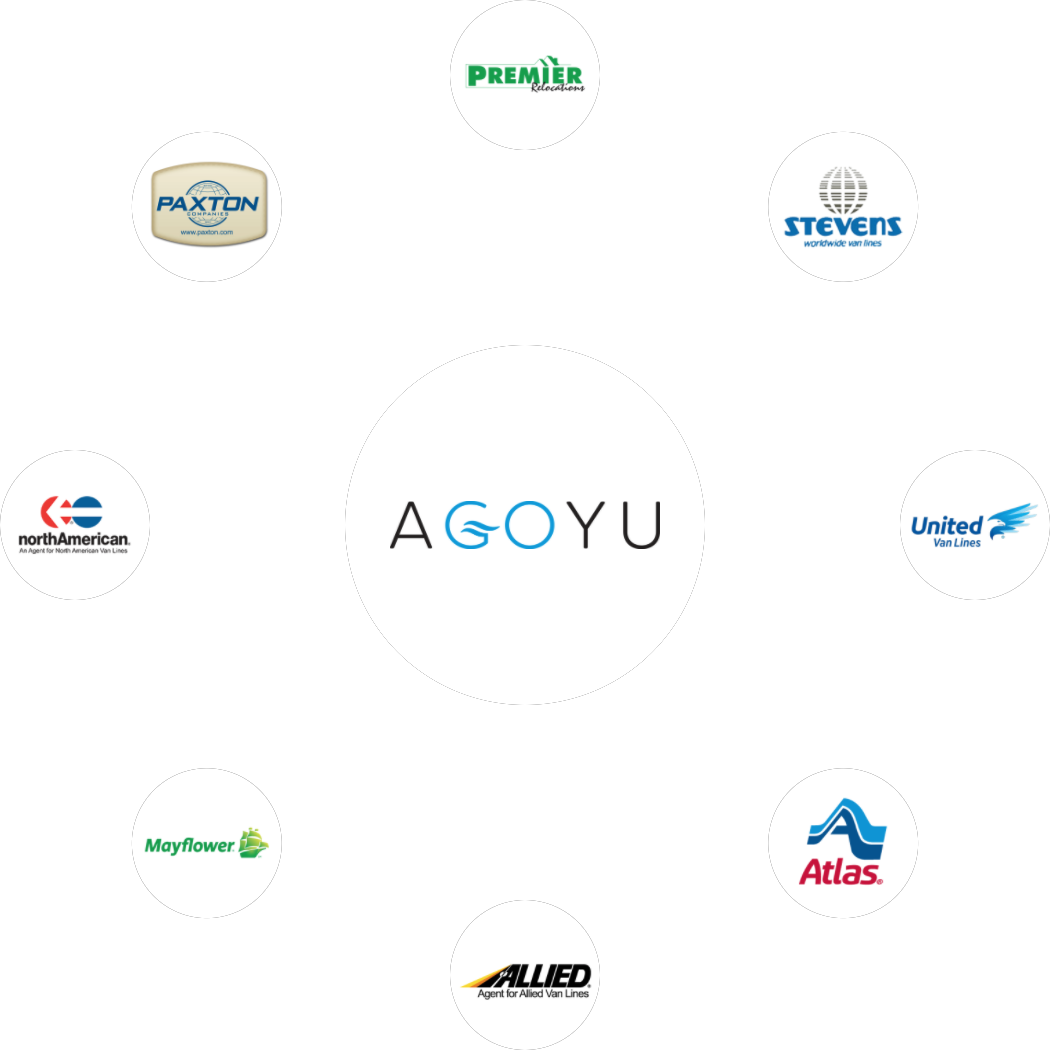 Agoyu is a 100% independently owned relocation site. We pride ourselves on being completely neutral in the pricing and selection of moving companies, providing completely candid customer reviews and the most accurate pricing possible.
More than a
comparison site
Agoyu allows you, the consumer, to easily and accurately estimate the cost of moving household goods and generate FREE pricing quotes from the world's most recognized moving companies. Use our rebates to reduce the cost of moving supplies and moving expenses, and browse the best network of realtors available nationwide.
Why you should go
with us
Agoyu uses a custom tariff calculator to accurately estimate weight, and generate rates provided specifically by each moving company to calculate the cost of the move. The consumer benefits from accurate pricing, and equal price competition between moving companies.
Shop rates & choose
the best mover.
Shop rates from multiple moving companies rather than having to go to each company one by one. Agoyu provides accurate pricing and customer reviews so you can see experiences from past moves by those companies.