1. Determine the Weight of Your Shipment
Know your exact weight? If not, you can use the Agoyu weight calculator or download the Agoyu app for an exact price quote!  The Agoyu app allows you to video the contents that you'd like to ship. Agoyu then uses artificial intelligence to instantly analyze the video and create an exact list of all of the goods you want to ship, and an estimated weight. It's quick, free and easy!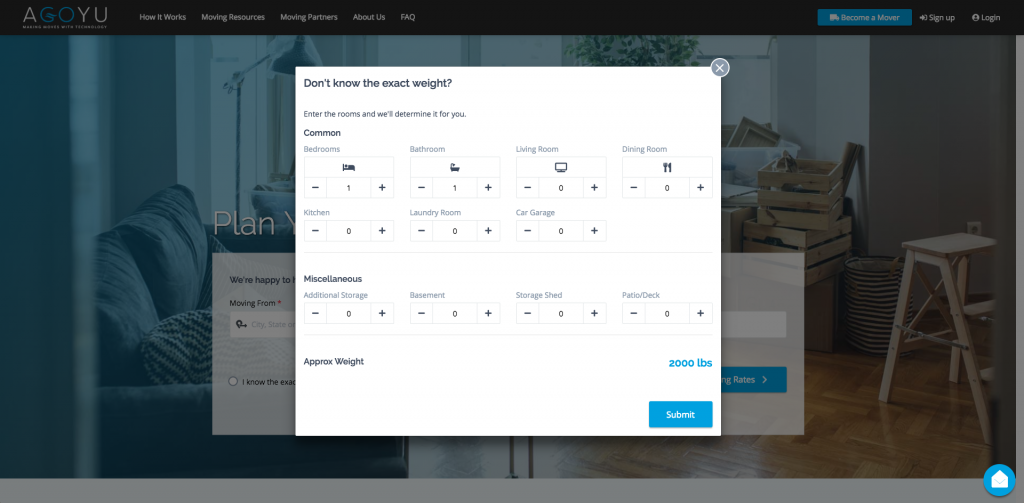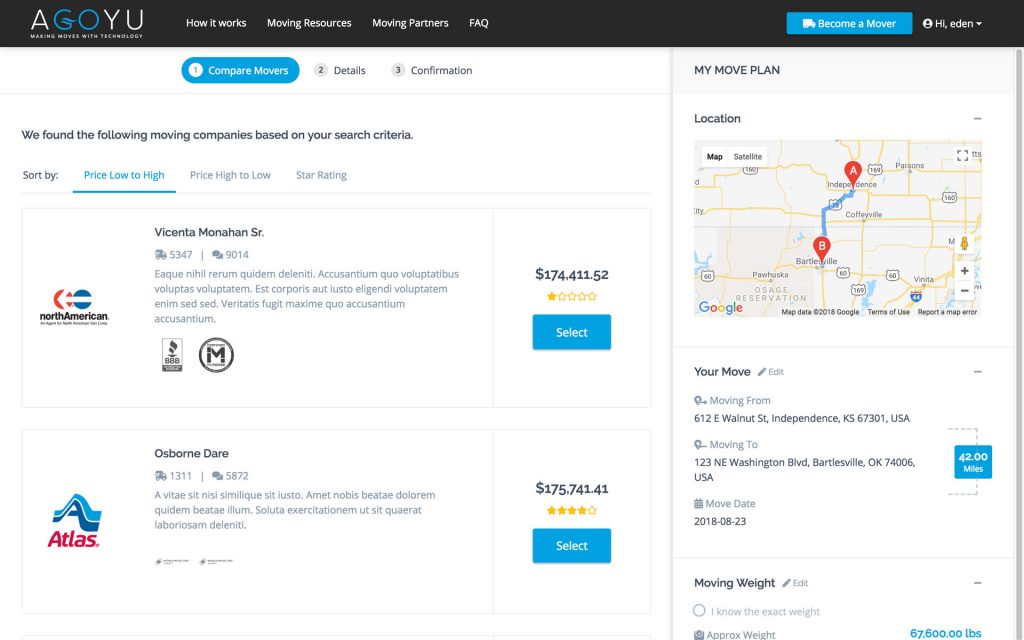 Agoyu uses real moving company rates to calculate price estimates based on your inventory. This means you get accurate pricing and equal price competition between moving companies. Prices are based on your origin, destination, and approximate weight. Compare moving companies and their costs, then choose the estimate that fits your budget.
3. Confirm Your Moving Details
Provide the exact origin and destination address. You can include whether your house or apartment is a single story, has a second or third floor, or has an elevator to assist the movers. Enter your contact information and we deliver your information directly to the moving company. The moving company contacts you with the next steps.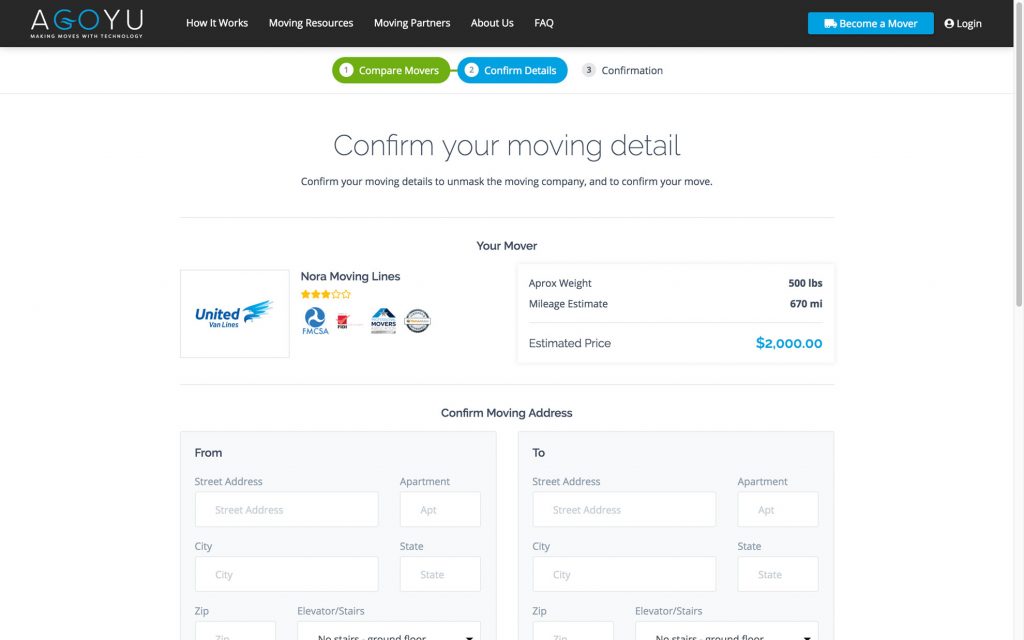 Once your move is confirmed, we provide you a confirmation number. This number will be used by the moving company to reference your request. Then sit back and relax! The next step is for the mover to reach out and schedule an on-site visit.