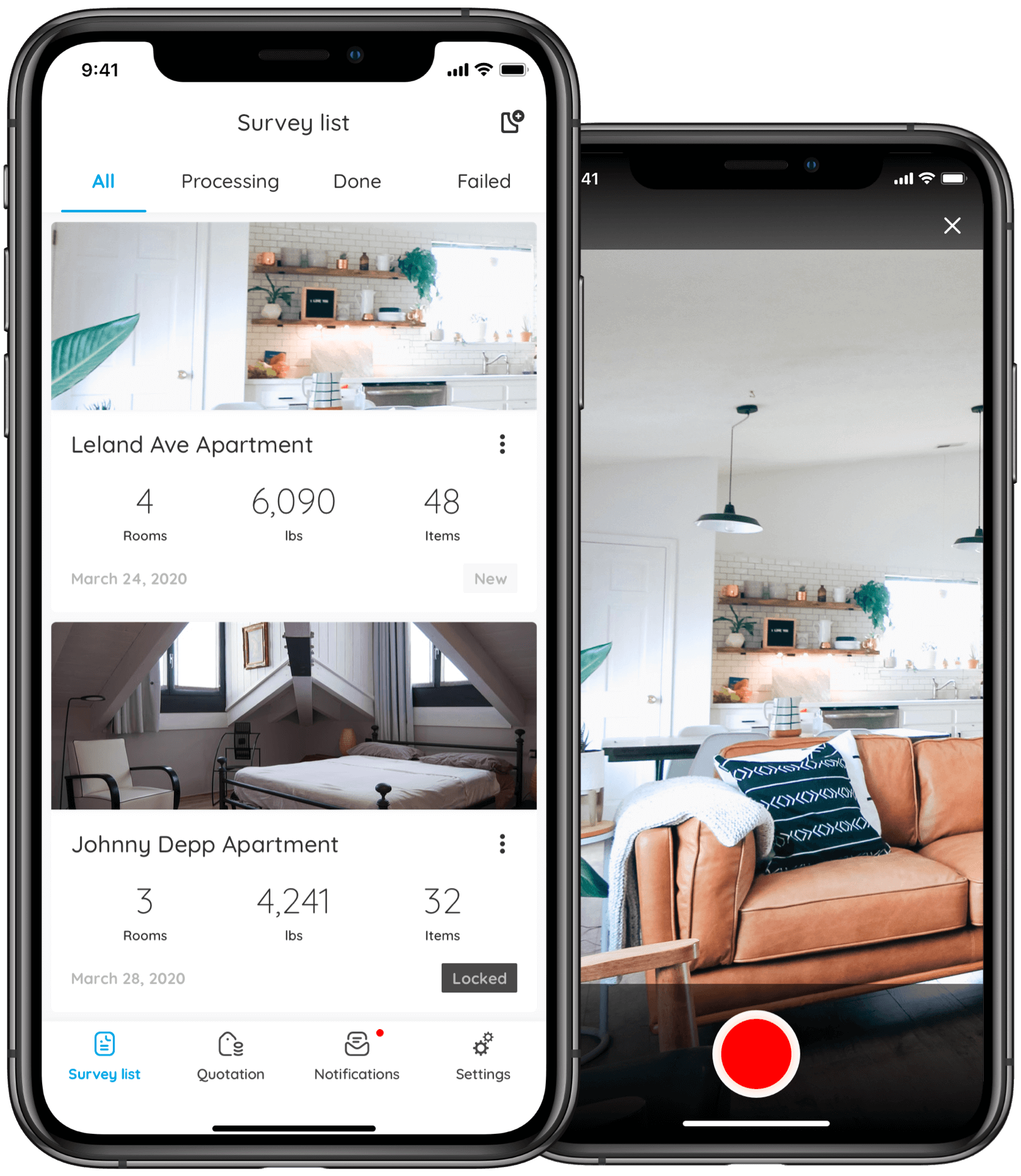 Download the Agoyu App now!
The Agoyu app is free and offers users artificial intelligence! Simply shoot a video of what you want to move and the Agoyu App will create an exact inventory list of what you want to ship and an estimated weight! Use this to shop movers for the best prices and best customer service scores!
Benefits of using the video app:
Creates Exact Inventory List
Calculates More Accurate Weight Estimate
Allows Movers to Offer Discounts!
Access to Transparent Mover Pricing & Customer Service Scores!
Making Moves with Technology!